Katie Taylor defended her WBA World Lightweight title against Jessica McCaskill at York Hall on Wednesday night, on an action packed night for British boxers, defeating her opponent with a unanimous points victory.
Taylor, 31, extended her unbeaten pro career to eight wins after a tough ten round bout, with McCaskill stunning the Irish boxer with a some good shots, wobbling the champion. Taylor showed her fight by coming back at her opponent with some quick jabs and combo's and looked in control in the latter rounds. Taylor admits to it being "probably the toughest fight of my career".
Speaking to Sky Sports, Taylor said, "I had to be at my very best. I knew she was tough and I was prepared for that. I did what I had to do and I am delighted with another victory."
Taylor now looks to unify the division, wanting to make history in Women's boxing. "I would love to have a home fight in Dublin and unify the division. I want to make history in this sport. This is the perfect end to a perfect year. I was born to do this, created to box, I live the life of my dreams. Whoever has the other belts, I want them all, and I want to make history in this sport."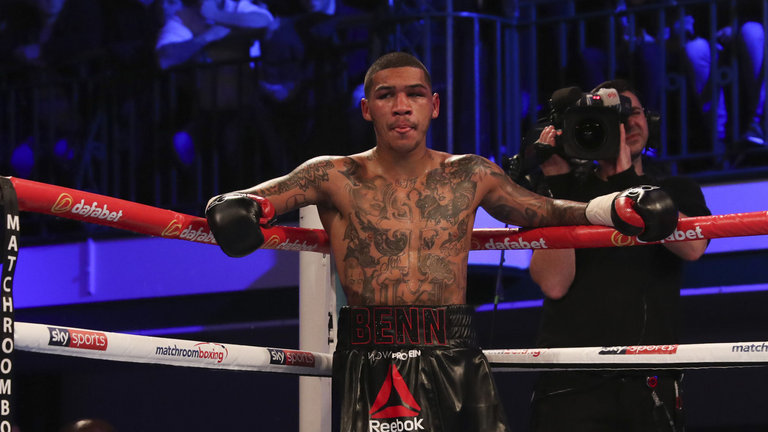 Conor Benn was also in action, taking on Cedrick Peynaud, defeating the Frenchman via a points decision, after being knocked down twice in the opening round.
A right hand by Peynaud caught the 21 year old Welterweight to send him to the mat and again, at the end of the first. But Benn then came back with two knockouts of his own in the later rounds and did enough to take the decision, despite a cut to his left eye.
Benn was not at his best and was quick to point out his mistakes. "Felt flat. Lost my bearings. Bit confused. Didn't listen. Lesson learned," he said. "Not the way I planned to end the year. Now back to the drawing board."
"Massive learning experience. I'll come back from it and learn from it, the only thing I showed in that fight is – I have heart. I'll learn from this, I'm only 20-years-old. I think I dealt with it alright. You cannot test heart, you've either got it, or you've not."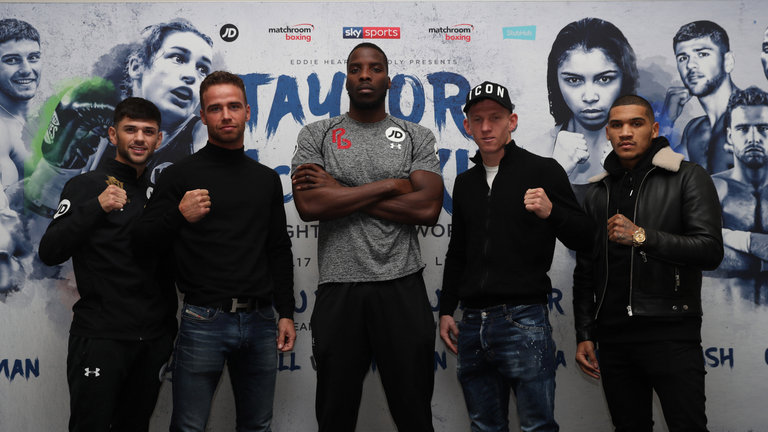 24 year old, Lawrence Okolie, defeated Antonio Sousa in a second round stoppage to continue his climb up the Cruiserweight ranks. Okolie dropped his Portuguese opponent down in the first with a right hand and then again, only to be saved by the bell. The fight was over in the second round, as the referee stopped the fight with Sousa unable to stay on his feet.
After the fight, Okolie, who is hoping to take on Isaac Chamberlain next year, had some words for his future opponent.
"I need to watch it back. I was happy with it," Okolie told Sky Sports. "He (Chamberlain) and Ted Bami are two cowards! He's calling me his easiest fight, he's saying stuff online. Here's the fight in February, let's go."
Josh Kelly was also in action as he took on Jean Michel Hamilcaro and defeated the Frenchman with a sixth round stoppage. Kelly dominated his opponent throughout to record his fifth win.
Kelly said after the fight,  "Hamilcaro had experience but he didn't really come to win, I had to close him down, he was tough and took shots. The body shots eventually got me the victory. I thought that it would go the ten rounds, I was trying not to load up too much. I learnt a lot, but I did think it would be a tougher test. It was nice to get out at York Hall. I'm ready whenever Adam Booth and Eddie Hearn think I'm ready to step up."
Other boxers in action at York Hall were Ted Cheeseman, who defeated Tony Dixon by points, taking his record to 12-0-8KO's. Jake Ball won via unanimous decision against Miles Shinkwin, as the 25 year old climbs up the Light-Heavyweight ranks. Joe Cordina dominated Lee Connelly with a fourth round stoppage as the referee stepped in to give the victory to Cordina. Martin Ward became the new European Super-Featherweight champion after knocking out Juli Giner in the sixth round.