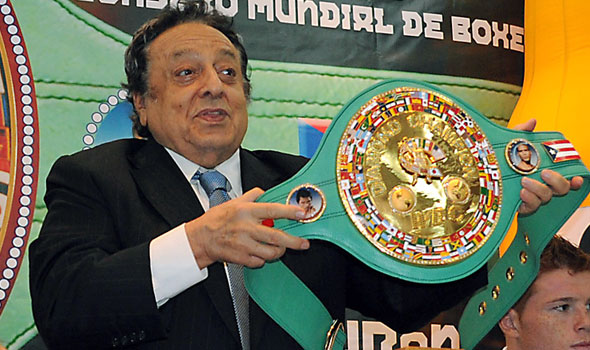 WBC "president for life" Jose Sulaiman passed away in a Los Angeles hospital on Thursday at the age of 82. Sulaiman, who first became president of the WBC in 1975 and served in that role until the end of his life, a span of nearly four decades, had long been battling illness.
Sulaiman, as noted by Kevin Iole of Yahoo!, was instrumental in changing championship fights from 15 rounds to 12 rounds, and achieved other notable goals towards improved fighter safety.
He also helped to stoke the fires amongst both fighters and fans that the WBC green belt was the most coveted and most respected of any of the sanctioning body straps, a notion many fighters, American, Mexican and others, still hold true.
Yet, he also ran an organization which increasingly stunk of corruption, cronyism and nepotism. At ProBoxing-Fans.com, we have long been harshly critical of the WBC's actions and mandates, whether it was the stripping of a rightful champion to award an old friend, or an old friend's son who was quick becoming a monetary attraction, the ordering of unnecessary rematches, or a ratings system which made no attempt to hide its favorites.
On this day though, it's simply time to say rest in peace, and share our condolences with Sulaiman's family and friends. He was one of the most influential figureheads in the sport, and clearly, he'll be remembered and missed by many.
Comments
comments