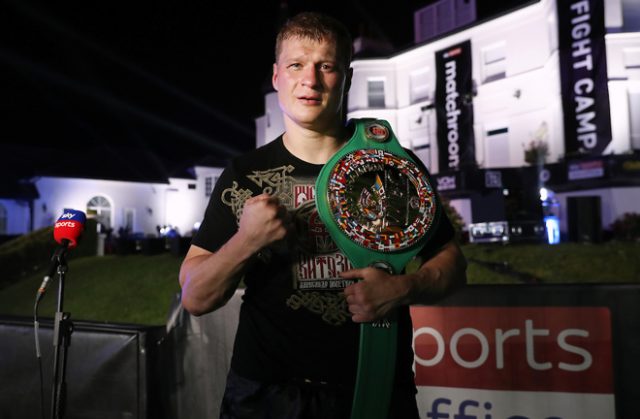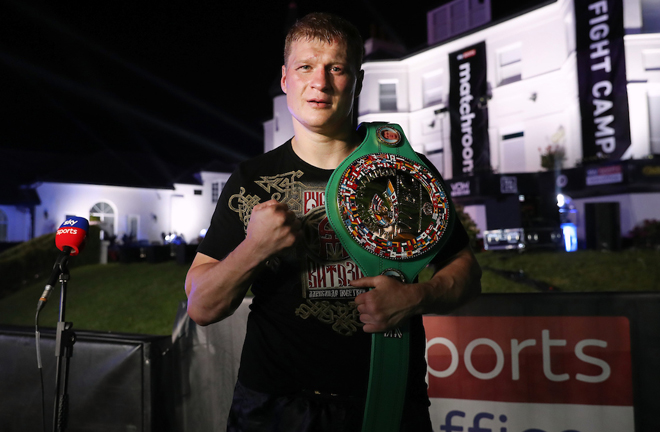 Saturday evening, August 22, the stage was set in Eddie Hearn's back garden, Brentwood, where fireworks set off such a bang it shocked the boxing world.
Week four of Matchroom Boxing's Fight Camp brought us the end of an action packed four week schedule and the return of pay-per-view to British shores for the first time since the pandemic tore apart so many proposed fight nights.
Alexander Povetkin, a ferocious Heavyweight in his prime, is enjoying an Indian summer as he continues to compete with the divisions top tier fighters as he came back from the brink of destruction to stop Dillian Whyte in his tracks.
Mauricio Sulaiman, President of the WBC spoke to proboxing-fans.com exclusively in the immediate aftermath of Povetkin's victory over 'The Bodysnatcher.' 
"Firstly, I would like to express my concern for Dillian Whyte's health and safety. I am sure that the British Boxing Board of Control have taken all precautions and all the tests that a knockout requires and I am hopeful that he will be 100% well with his health.
"It was an unbelievable fight… Povetkin is a very powerful fighter, [he has] great experience and this is boxing, especially in the heavyweight division, you can never count any fighter out at any moment!
"[Povetkin] was down twice in the fourth round but he was very technical. He was preparing that shot we could see it from the first round. From the continuous body attack and he prepared by faking the liver hook and changing to an uppercut. It was dramatic!"
Sulaiman praised all involved with putting on the show which in his opinion was, "the greatest show in the pandemic era."
It was a win which saw Alexander Povetkin claim the WBC Interim title and the WBC Diamond belt but it may not quite be enough to be mandatory challenger to Tyson Fury.
"Not necessarily. The ruling is clear in the paperwork: we were clear that Dillian Whyte was to secure the fight against the winner of [Tyson] Fury [Deontay] Wilder. Now this changes the scenario and the WBC will be looking into the heavyweight division in this regard. 
"What the WBC ruled was that if Whyte had won the winner of Wilder Fury third fight would have to fight Dillian Whyte but now this new scenario the WBC will be looking into it."
The WBC President went on to confirm Dillian Whyte was the mandatory going into the bout with 'Sasha' but it was "a specific case."
It leaves the heavyweight division in limbo once more however it seems it is edging ever closer that we will see the colossal clash that is on everyone's lips, Tyson Fury vs Anthony Joshua.