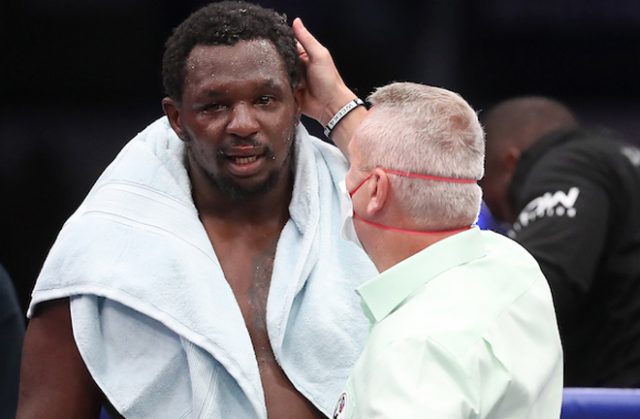 Dillian Whyte insists he has "no regrets" over facing Alexander Povetkin and vowed to bounce back following his devastating defeat.
Whyte appeared on the brink of victory after knocking down former world champion, Povetkin twice in round four, but was caught with a huge left uppercut, which knocked him through the ropes and shattered his immediate world title hopes.
Whyte lost his WBC interim Heavyweight title and mandatory position to champion Tyson Fury, after spending over 1000 days as number one contender, but says he does not regret taking the fight and will push for an immediate rematch.
"I was bossing the fight," Whyte told Sky Sports News.
"I was winning the fight and I just got caught, it's one of those things, heavyweight boxing.
"It's not like I got beat up rounds after rounds. I just got clocked, he dipped low, I should have hooked, he gave away the uppercut and that was it.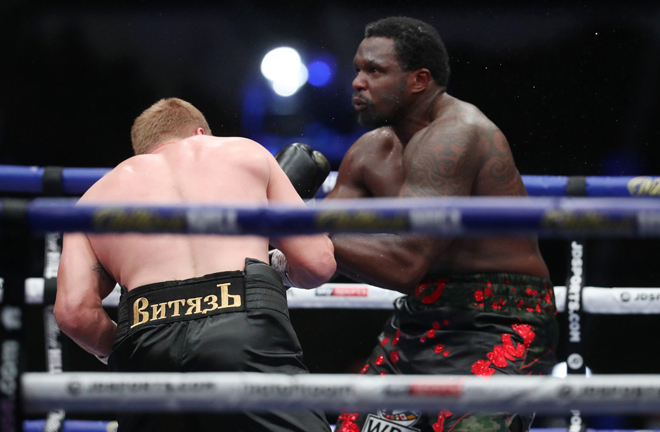 "The main thing is we've got a rematch, we're going to try and exercise the rematch, try and get it done by the end of the year, have a couple weeks rest and get straight back into the gym."
Asked if he had any regrets over facing Povetkin, Whyte replied: "I have no regrets.
"It was a great fight and Povetkin did well. I know I can beat him, I showed that from round one. Obviously he is very experienced.
"His corner was on the verge of pulling him out. But he pulled out one of the best punches of his career. That's heavyweight boxing, full of drama, ups and downs.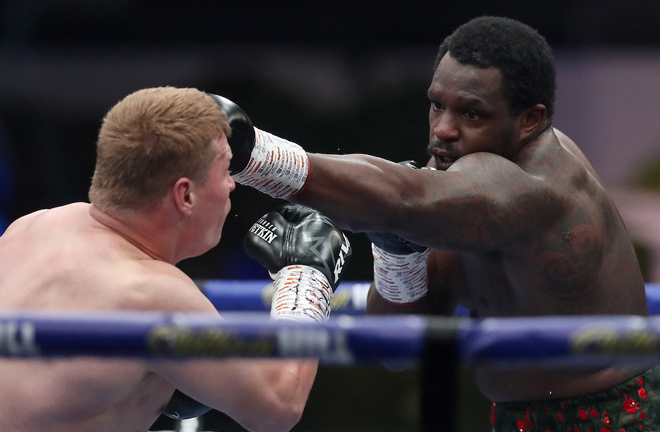 "I didn't rush him in the fourth round because he is dangerous – when he's hurt he swings big punches."
Promoter Eddie Hearn confirmed immediately after the fight that they would exercise their rematch clause and Whyte has promised to avenge his defeat in the second outing, which he hopes takes place in December.
"It was a silly mistake. I blocked that punch 100 times in training. The one time it needed to be blocked, I was too late.
"I'm still one of the top heavyweights around. It's not like I'm old or beaten up. I'm still learning. I learned from a harsh mistake.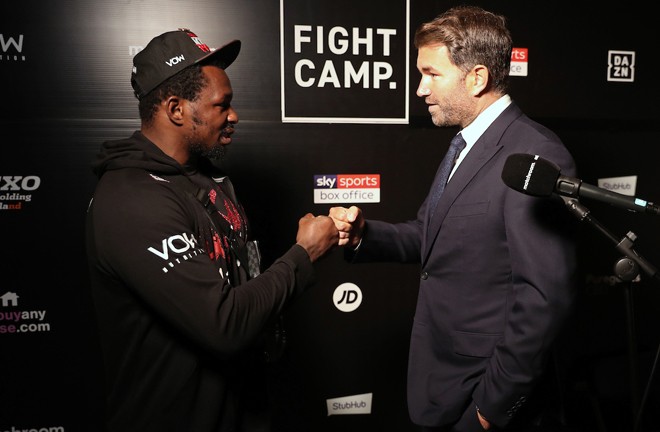 'Fair play to him, he set it up and landed a punch. He's a good fighter who has beaten a lot of top guys.
"In the rematch, I will handle business.
"You have to strike while the iron is hot. The time is now. There's no point waiting into next year. He's in shape, I'm in shape, let's get it on. Immediate rematches are usually on fire."
Unified Heavyweight champion Anthony Joshua questioned Whyte's finishing instincts after he was unable to put the Russian away following his early dominance.
However, Joshua, who is set to defend his titles against Kubrat Pulev later this year has backed his former foe to respond in defeat.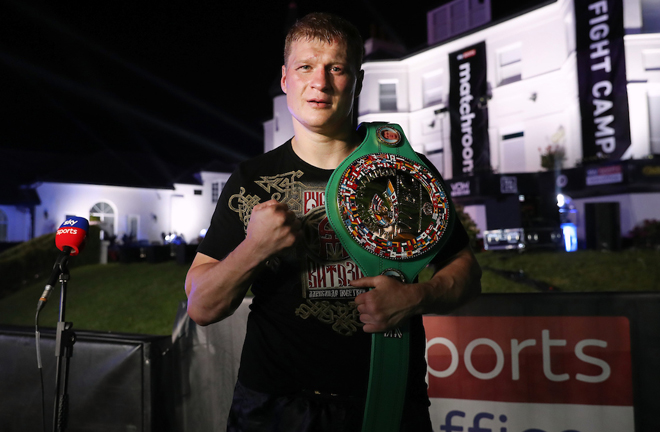 "Dillian spent months and months in Portugal training, preparing and something like that can happen," Joshua told Sky Sports.
"I feel like the training doesn't only add up to this fight with Povetkin, he's got how many years in the sport, so this is just a blip in the career.
"Dillian fights for himself, people would say loads of things now, people are going to talk all sorts of stuff about Dillian's performance.
"Dillian's a fighter so I stick with him as a fighter and say, dust yourself off, get back up and go again."
Povetkin admitted after the fight that he was not deterred after falling twice to the canvas in round four and prepared on his thunderous knockout blow throughout training camp.
"I didn't feel that I would finish the fight like this. I was pretty confident in the 4th round that, even though I went down twice, it was OK. It wasn't too much damage."
"I was watching his fights and taking into account that he was missing uppercuts from the left and from the right.
"During my training, I was training on putting combinations around those shots."