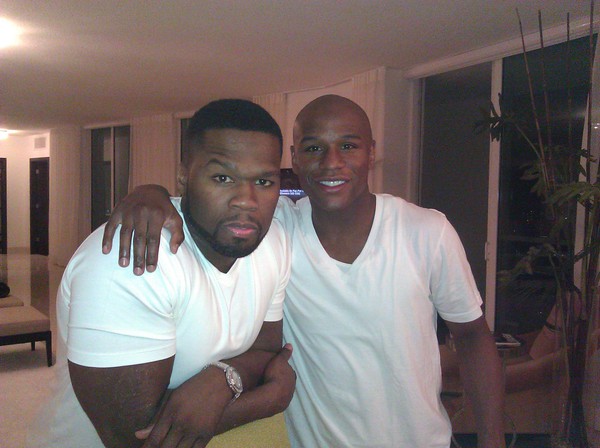 There's been a great deal of chatter over the past week about the dissolution of the Floyd Mayweather and 50 Cent partnership for their new TMT Promotions venture. Suddenly, The Money Team stable was unraveling before things really got moving. Australian featherweight titleholder Billy Dib apparently was ushered into the ol' Mayweather Promotions group, rather than TMT, and then (Gasp) rumors began swirling that Mayweather and 50 Cent unfollowed one another on Twitter. Oh my.
—> Exclusive photo gallery, 50 Cent & Floyd Mayweather: The Money Team
Video: 50 Cent Shares His Thoughts on Floyd Mayweather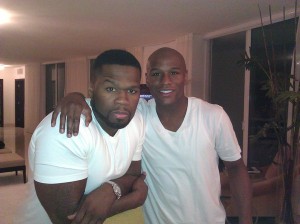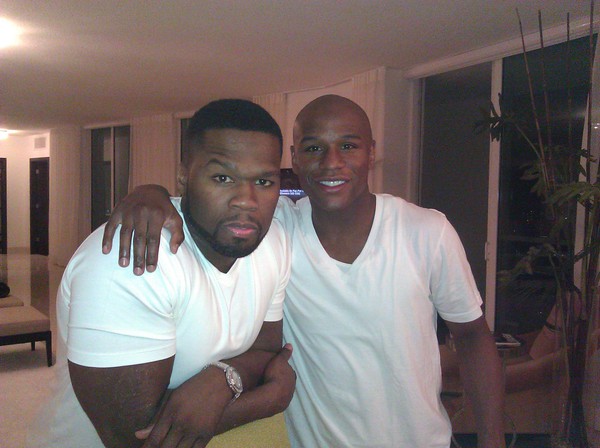 Manny Pacquiao's advisor Michael Koncz then went on the record stating that he and 50 Cent have been in touch in regards to forming their own outfit. Since then, 50 Cent has been making the rounds with interviews, and has been on the record that Mayweather has changed since he's come out of jail.
In another video interview, 50 Cent confirms that he and Pacquiao's team have something in the works, and says he looks at Mayweather like his little brother. And right now, Mayweather, with so much money, just sort of spends and does his own thing, and isn't motivated to take action and move on something like this. Apparently, he's let Mayweather know about the team-up with Pacquiao's people, and that he thinks Mayweather would wish him the best.
He also says though that what TMT Promotions is all about would be putting together the fight that everyone wants to see: Floyd Mayweather vs. Manny Pacquiao. And that it would kind of be an upfront money source for that promotion. 50 Cent says he would have no problem, as he has demonstrated with other projects such as movies, raising $200 million in advance, and that's the kind of money it would take to secure a Mayweather-Pacquiao clash.
It would be great if that's where this all ends up heading, but there are still way too many questions to be asked. What really caused the split between Mayweather and 50 Cent, close friends for so long, and is there a split at all or is this just a publicity stunt of some kind?
Supposedly TMT Promotions already had acquired promotional licenses, and signed fighters to contracts. Was that solely in 50's name, in Mayweather's, or both, or were there much less concrete plans in place than we had all been led to believe? What's Top Rank going to think about Pacquiao's advisor working with 50 Cent to secure funding for a potential clash with Floyd?
Basically it's a whole lot of gossip and conjecture at this point, but it's going to be interesting to see where this moves in the coming weeks, and what Mayweather, Pacquiao, Arum and all other parties who are at least pseudo-involved or affected by this have to say.