Which Welterweight Replaces Floyd Mayweather & Manny Pacquiao at the Top?
As we look at the top of the welterweight division, we see a lot of well-known names. Guys like Floyd Mayweather, Manny Pacquiao, and Juan Manuel Marquez have been around seemingly forever and still occupy the top reaches of 147 pounds. Even some of the best from the second tier are over-30 fighters who have been around for quite some time, fighters like Marcos Maidana, Robert Guerrero, and Timothy Bradley–just to name a few.
Right now, welterweight is the best division in the sport. But with the top guys nearing the end of their illustrious careers, the future of 147 pounds will come down to the new wave of welterweights and how well they can fill in the top spots once the old lions step away from the scene. Let's take a look at some of the better candidates and see if there are any fighters who can continue to make 147 the glamor division it has become. It's not just another weight class. Whoever comes out on top of this group just might become known as the best fighter in the world.
Here are the top under-30 candidates to be the future king of the division, and perhaps the sport.
Shawn Porter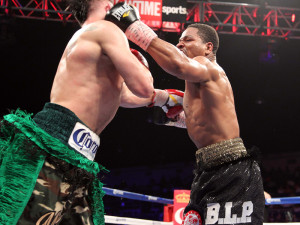 Beating the highly-skilled and talented Devon Alexander was impressive enough, but watching him give Paulie Malignaggi the toughest night of his distinguished career was truly eye-opening. Though he is only 5'7," he won national amateur honors as high as 165 pounds and at 147, is a robust proposition at this weight. He combines world-class skills and power to devastating affect and while it took him a while to test himself, he passed with flying colors when it was time for him to step up to the word class level. At 26, the sky's the limit.
Kell Brook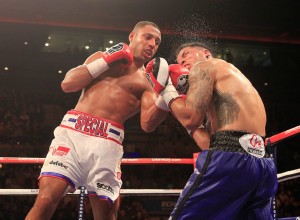 At 32-0, deserves a hard look. And we will soon find out if he's the goods, as he takes on Shawn Porter in August. At 28 with a ten-year career in the rearview, he's hardly a kid and he already has some decent credentials. If he beats Porter or comes close, he will prove he can compete at this level, something that is still a bit of a mystery at this point. He may be very good, but is greatness within his grasp?
Devon Alexander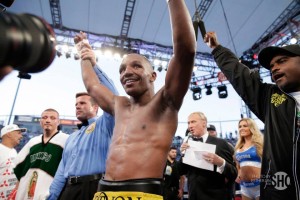 A guy on this list whose age (27) represents the "new wave," but who may be old news already. While still a top-flight practitioner, he will need to do something big in the next year. Maybe we're being too hard on Alexander, being that his loss to Shawn Porter wasn't lopsided by any means and he probably still has the best credentials of anyone on this list. If we're going to swoon all over Porter, it's only fair to give some attention to the guy who only lost to him by scores of 115-113 and 116-112 (twice). He looked crisp in his comeback win against Jesus Soto Karass and we may not have heard the last of him yet.
Keith Thurman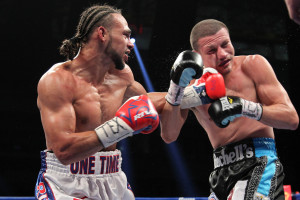 A man who will need be dealt with at some point. At first, maybe he just seemed like a strong guy, but he has shown different wrinkles in his last several fights that make him a serious force potentially. He can pace himself, he moves well, and he retains his considerable power late in fights. More importantly, he can think in the ring. He has an instinctive type of know-how that is beyond his years.
After watching so many top welters struggle with Jesus Soto Karass, it was impressive seeing Thurman run roughshod over the gritty warrior in a 9th-round stoppage win. He followed that with a blowout of Julio Diaz, the same guy who managed a draw with Porter a few years back. He's managed to step up in class seamlessly and who knows how high "One Time" can climb?
Amir Khan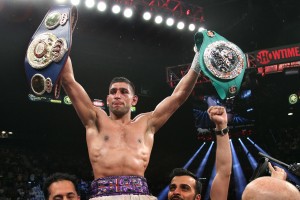 Another fighter who at 27, is starting to look more "old guard" than new, but his talent and credentials make him a worthy candidate. With Khan, it's not about his skills, it's about how far his chin will allow him to go. Perhaps some smart matchmaking and a more efficient boxing style can help make the chin less of an issue. But it's let him down before and this is a tough division to try to camouflage a china chin problem.
That doesn't mean he won't win some big fights, maybe even against some guys on this list. It's just with Khan, it's unlikely he can string together a long string of big wins without his Achilles heel materializing. It's hard to become a true star in the sport unless able to put together a level of sustained success.
Brandon Rios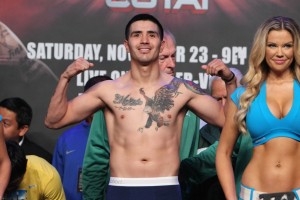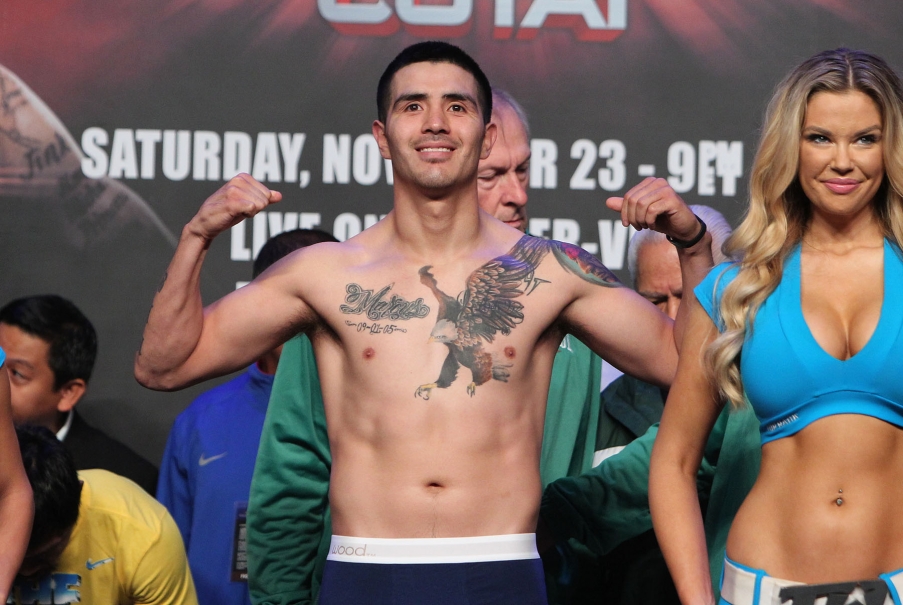 Despite his youth (28), this may be a fighter who has already crescendoed. The wars, the battles with weight, and now the two draining losses have possibly rendered him a spent force. Still, with his inherent entertainment value, he should get another chance soon to prove his mettle. With his heart and fighting spirit, he's a guy you need to hesitate with before writing him off. Something tells me we haven't seen the last of Brandon Rios.
The Verdict
First of all, let's hope the powers that be don't hold these guys back. With a logjam, they're going to have to fight each other. It would be nice to see the promoters trust in the regenerative powers of the sport and match these fighters sooner than later. This division could be the sport's saving grace for the next several years at least, but only if some aggressive matchmaking takes place.
It will take a while to shake out and there may be some setbacks along the way, but at the end, I see Porter and Thurman standing above the rest. It comes down to talent, but beyond that, they are the freshest of the lot. Both have a certain stoutness, a durability that suggests they just might make it to the top of a tough division in one piece. Both are improving. When it was time to step up in class, Porter and Thurman acted like they had been at that level their whole careers. Look for both to have continued success, culminating in a Super-Fight in 2016-2017.
Comments
comments