Recognised as one of the greatest amateur boxers in history since turning pro in 2013, Vasyl Lomachenko is quickly becoming recognised as one of the best fighter's active today. Some believe Lomachenko to be one of the top fighters in the sport today, while others believe he is slightly overrated due to his resume. What cannot be denied is his skill set, his background and the athlete that he is, however there are still questions that remain as far as who is Vasyl Lomachenko.
Native to the Ukraine, Loma is known for his great timing, very quick hand speed and footwork; along with his athleticism, Lomachenko's name has been mentioned within the amateur history books with a reported record of 396 Wins with 1 loss. Despite his historic amateur record, he first caught the eyes of the public in the 2008 Olympics where he won the gold medal. Even more impressive four year later in London for the 2012 Olympics, he also won the gold medal.
After impressive shows in the Olympics along with two gold medals in the World Championships in October 2013 in Las Vegas, Lomachenko made his professional debut with a TKO win and winning the WBO Featherweight title.
The buzz surrounding his skills quickly garnered attention of the media and the public eye including Hall of Fame Promoter Bob Arum of Top Rank, and more importantly giving attention to the featherweight division which was often looked past.
In his second professional fight in March of 2014, in a big upset Lomachenko lost via split decision to Orlando Salido, giving him his first professional loss and the second loss of his life. A rematch has been discussed but never panned out, however since that loss Lomachenko has won 10 straight fights and has managed to even improve as a fighter, and is recognized as a top 3 pound for pound fighter in the world.
Some have disputed claims that Lomachenko deserves the accolades he receives due to his lack of depth on his resume; some even believe Lomachenko is a bit overrated as far as a top 3 pound for pound fighter. After all, with a pro record of 9-1 with 7 KO's, Lomachenko has yet to be in a fight that truly tested both his skills and his character.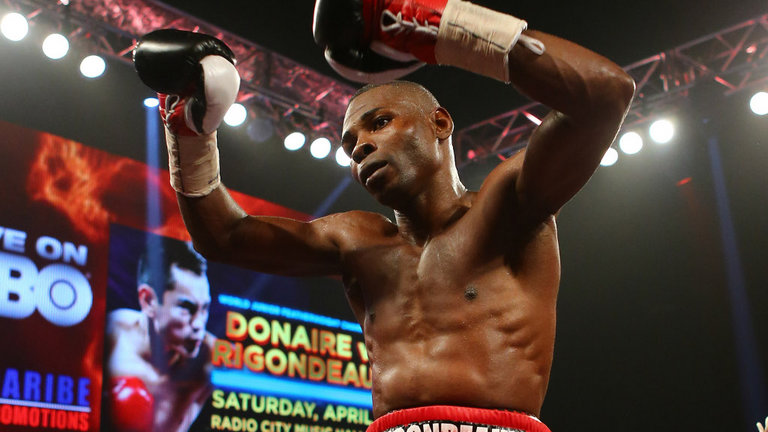 On December 9th he will face his biggest test in a 130 pound showdown against another top fighter holding an impressive amateur background in Guillermo Rigondeaux. That fight will be in front of the biggest live and television audience of his career, and the night we will truly see who is Vasyl Lomachenko.