The British heavyweight Dillian Whyte 'The body snatcher' (22-1, 16 KOs) will take on 'The Big Daddy' Lucas Browne (25-0, 22 KOs) for The WBC silver heavyweight title this Saturday night (24th March) live from The O2, London. The winner will potentially be moving within touching distance of a shot at WBC champion Deontay Wilder.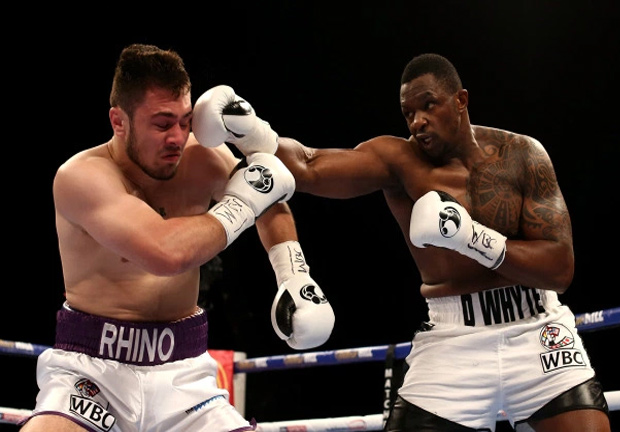 The 29-year-old will be hoping to put in another impressive performance come Saturday night, who's hoping to apply more pressure on the American with an emphatic victory live on Sky Sports Box-office. Whyte who has power and is an aggressive fighter who has a promising future in the heavyweight division.
"This fight automatically should take me a step closer and put me in mandatory position," Whyte said, to Sky Sports.com

"People are already asking these questions, but it will definitely push the question a bit more. He underestimates me. Of course he's going to be watching me," Whyte said.
What makes this fight so intriguing is the fact that two heavyweight contenders have developed a bitter rivalry between each other. Trash-talking each other, with the aim of removing one another from the world title landscape. It is fair to say there's a lot at stake for both fighters. I cannot see this fight going the full 12 rounds.
Browne who is unbeaten with 22 knockouts in 25 wins who is known for his explosive power. Browne will for sure provide a tough test for Whyte. His career in boxing started very late, and he is relishing the opportunity to prove the doubters wrong and become a world champion. The 38-year old is adamant Whyte will struggle to adapt to his power and he will come out victorious with a convincing knockout.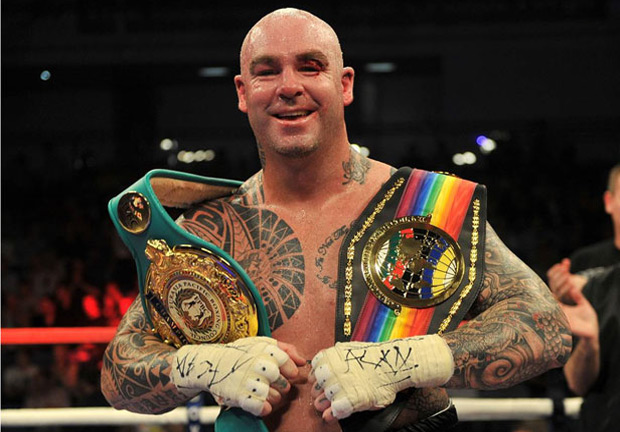 'The big daddy' made no secret of his desire to wipe the 29-year-old out and feels he has the power to knock Whyte out. However, the Londoner, whose sole defeat was to Anthony Joshua back in 2015, has youth and energy on his side. Therefore, it is really difficult to predict a winner for this fight.
Prediction
It has been argued that Browne is not on the same level as 'The Body snatcher'. He has yet to face someone as aggressive as Whyte. That in mind, this will be a big test for Lucas Browne. However, it is fair to say there's a lot at stake for both fighters especially for Dillian Whyte and the fight can go either way. The fight is evenly matched on paper, but Whyte has the youthfulness and the speed to his advantage to come out on top.
Moreover, after attending the public workout this week, both fighters looked in fantastic shape, showing glimpses for what is to come on Saturday night.
Overall, it is very difficult to predict a winner because they are both impressive fighters with extreme power. Therefore, if I had to choose a winner I will go with Dillian Whyte. I feel the 29-year old who I feel is underrated in boxing.
'The body snatcher' will produce a knockout in the 5th round in emphatic fashion. I personally feel Whyte's speed and youthfulness will be the deciding factor when they finally meet in the ring come Saturday night.
What are your predictions for the fight? We would be interested to hear your predictions, comment below.