Zab Judah, 41-8, 28 KOs, will face Detroit's Vernon Paris, 26-0, 15 KOs, in a 12-round IBF Junior Welterweight Title Elimination Bout at the Aviator Sports Complex, in Brooklyn, NY. The fight promoted by Main Events, is the featured bout of a big night of boxing to be nationally televised by the NBC Sports Network.The Fight Night broadcast begins at 10PM ET.
Zab took part in a Q&A with the media today about his March 24th fight:
How does it feel to be fighting in your hometown, Brooklyn?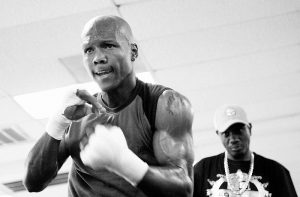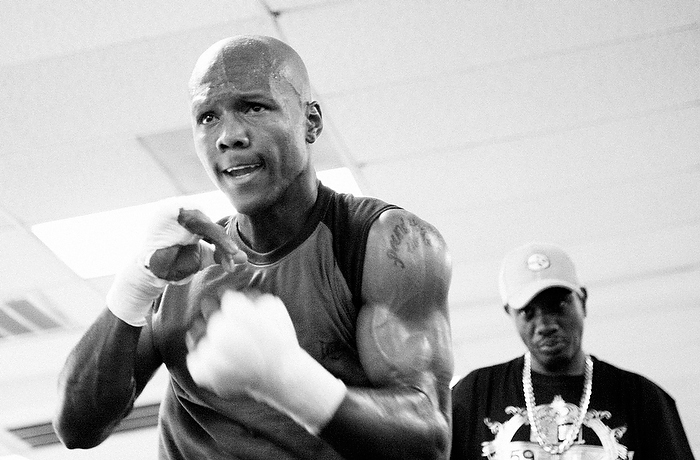 It's great! This is the first time that I will be fighting in Brooklyn as a professional. It's a great feeling; you know the last time I fought in Brooklyn I think was Golden Gloves.
Where do you feel you are at, at this point in your career?
I think that in this fight I will get back the respect that I think I deserve at this point. I understand that everybody was a little upset after the last performance, but something's are out of your control. With this fight right here we will bring back the Zab Judah of old. I feel almost like Superman. You know how Superman always retreated to the booth, and when he came out of the booth he was Superman again? Well this is Zab Judah all over again. I am retreating back to my roots, Brooklyn, NY, and when I come out of the booth I'll come out with flying colors.
Still comfortable at 140?
Yes, 140 is the weight class that I feel great at, that I make very easily. I'm still a fighter that can go out and eat a filet mignon burger and still make 140 pounds. This is my solid, natural weight and I don't plan on leaving it no more.
Is this fight more important than the last fight?
First of all, I think people kind of forget that just last July I was the champion of the world. And now I am coming back to get what is rightfully mine. Every time you step in the ring it means the same thing to every fighter. Vernon Paris means the same as Amir Khan meant to me. Anybody that knows me knows that winning means more to me than anything. I could care less who it is, the opportunity at hand is just Zab Judah stepping in and being the best Zab Judah that he can be.
What does this fight remind you of?
This fight reminds me of the fight with Lucas Matthysse, when I was going against a fighter that was undefeated with all knockouts. You know what I'm saying? This kind of puts me back in that position again. There I went in and won that fight too. Then you had Kaiser Mabuza right after that for the title. I'm used to being in this position. In this position I shine best.
Is there anything about Vernon Paris that gives you concern?
Yeah, I hope that he shows up! (laughs) Vernon Paris is coming to New York City, Brooklyn, NY. My fans are my fans. You have to respect everywhere that you go. You can't bad-mouth or disrespect anywhere that you go and expect to just walk out plain and calm. I love Detroit, I defended my world title in Detroit, I have a lot of friends in Detroit, and I have a lot of respect for Detroit. So I don't want anyone thinking this is a Detroit vs. Brooklyn fight cause it's not…All I'm asking of the young man is to come in here with respect of the place. Give respect and respect will be given back.
Parting thoughts?
I'm excited again. I'm telling you, I feel like I'm 22 years old again. I promise you, I'm going to come back here and give you guys the excitement that I gave you guys when I was 22 years old.
I'm ready! The fire is lit! Brooklyn is ready! You know what? All I can say is this going to be great! This is gonna be great!