Zab needs to be focused against Jose Armando Santa Cruz on July 16.
Live from the Prudential Center in Newark, NJ, Zab "Super" Judah will return to the ring on July 16, 2010 with a lot to prove to fight experts and fans, as he moves back down to the 140 weight division to face off against Jose Armando Santa Cruz.
This fight is suppose to be a tune up fight for Zab in his attempt to gauge some of the top light welterweights such as Devon Alexander and Timothy Bradley, but can Judah look impressive 2and stay focused enough to overwhelm Cruz, which in his own right is coming off of two explosive knockout victories in 2009?
Tale of the Tape: Judah vs. Cruz
Zab "Super" Judah is 32 years old, with 38 wins 6 losses and 2 bouts ending in a no contest.  His height is 5 foot 7 and a half inches tall with a 72 inch reach, fighting out of the southpaw stance.
Jose Armando Santa Cruz is 29 years old, with 28 wins and 4 losses.  His height is 5 foot 10 inches with a 74 inch reach, fighting out of an orthodox stance.
Zab "Super" Judah Preview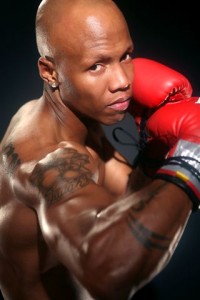 Since turning professional in 1996 at the age of 18, the Brooklyn, New York native Zab "Super" Judah was dubbed by many boxing experts to be one of the great new light welterweights to shake up the boxing world with his explosive style.  During the first part of his career, Judah gobbled up light welterweights with wins over Cesar Castro, Micky Ward, and Darryl Tyson, before later capturing the IBF Junior Welterweight Title from Jan Piet Bergman in February of 2000.
During his IBF title reign, Zab continued to mesmerize the 140 pound division with his unbelievable speed and quickness, which led to a light welterweight unification showdown against then WBC and WBA 140 king Kostya Tszyu in 2001.
The first round of the super fight between Judah vs. Tszyu started off at a fast pace, which favored Judah.  Zab seemed to blow Tszyu out of the water with hard combinations and counter-punches, but late in the second round, Tszyu caught him with a right hand that floored him.  Judah got up quickly after he was knocked down, but fell back to the canvas, as he was still dazed from Tszyu's right hand shot.  Tszyu won a second round TKO victory, which proved to be the first loss of "Super" Judah's career.
Since the loss to Tszyu in 2001, Judah made a slight comeback with victories over Demarcus "Chop Chop" Corley and then a knockout victory over Cory Spinks in their second fight to become the undisputed Welterweight champion in 2005, but has not had a significant victory since, losing to world class fighters such as Floyd Mayweather, Jr., Miguel Cotto, and Joshua Clottey.
Jose Armando Santa Cruz Preview
The Mexican boxing contender, Jose Armando Santa Cruz is looking to seize a huge upset when he steps into the ring against Judah.  Known for his straightforward boxing style, Cruz started his professional career in 2000 and he is the former WBC interim lightweight champion, who fought his career between the lightweight and junior welterweight divisions.
Cruz's notable fight was against Joel Casamayor back in November of 2007 at Madison Square Garden, where Casamayor was awarded a controversial split decision victory, despite being knocked down in the first round of the fight by Cruz.  Most boxing experts felt that Cruz won the fight.
The year 2009 was good to Cruz, though; he won two fights against lesser opponents who have combined boxing records that look like losing basketball records.  One win was in October of 2009 to Sergio Macias and the other in December of 2009 to Anthony Mora, with both fights ending in round three knockout victories for Cruz.
Judah vs. Cruz Prediction
Judah and Cruz are both coming off impressive early round knockout victories over lesser opposition.  In this fight, I expect Cruz to come forward and try to apply pressure to Judah.  Cruz is tailor made for Judah's style because Cruz loves to come straightforward and throw looping punches and multiple combinations.
Judah will use his quick counter-punching skills and try to catch Cruz coming inside early and often in the fight with his signature straight left.  However, Judah has succumbed to the pressure of fighters in the past and at times does not stay focus enough to finish fights.  If Judah loses focus in this fight, he may be counting ceiling lights and end up upset by Cruz, because Cruz can finish Judah if he gets him in trouble.
At the end of the day, I expect Judah to blast Cruz with explosive power shots and multiple straight left hands, while getting caught with a couple of effective combinations by Cruz himself, but Judah should win easy over in a knockout victory en route to a possible big fight against Devon Alexander or Timothy Bradley.
Prediction:  Judah by Knockout in round 6.