-Zab "Super" Judah Returns to HBO and Takes on a  Tougher Test at 140 in November Against Lucas Matthysse-
Zab was supposed to face off against Michael Clark on October 2nd, 2010, but the fight was cancelled, so now Zab will face a tougher challenge at 140 lbs when he faces off against the undefeated Argentinean boxer Lucas Matthysse.  The fight will take place on November 10th, 2010 at the Prudential Center in Newark, NJ, in a fight where Judah will have to be more than ready to turn back the attack of the undefeated Matthysse, particularly if the fight goes into the later rounds.
Tale of the Tape
Zab "Super" Judah is 32 years old, with a record of 39 wins, 6 losses, and 2 no contests.  He stands at 5 feet 7 and one half inch tall, with a 72 inch reach, fighting out of the southpaw stance.
Lucas Matthysse is 27 years old, with an outstanding record of 27 wins with 25 big knockouts, no losses, and one no contest.  He stands at 5 feet 9 inches tall and is fighting out of the orthodox stance.
Judah vs. Matthysse Preview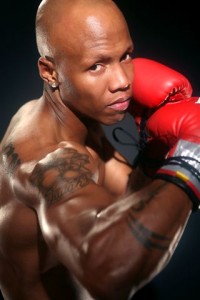 The upcoming fight between "Super" Judah and Matthysse is one of those fights where the winner of the fight will possibly get a big fight with one of the top fighters in the 140 pound weight division such as Amir Khan, Timothy Bradley, or Devon Alexander.  For Zab, this is an opportunity to put on another spectacular performance on his miraculous comeback trail against a solid, undefeated junior welterweight contender.
Matthysse can stake his own claim as one of the best junior welterweights in the division with a win over Zab, given that Zab claims he is the best at 140.  If Matthysse loses, I feel that it will just be a bump in the road for him, and he will probably still be in line for a shot at one of the best in the junior welterweight division after a few return bouts. For Zab, the stakes may be higher, and a loss here would derail his comeback in a major way.
——-> buy Zab Judah vs Lucas Matthysse tickets online here
Lucas Mattysse is an up and coming undefeated fighter in the junior welterweight division, and is the little brother of junior middleweight contender Walter "El Terrible" Matthysse.  As an amateur, Matthysse competed in the 2003 Pan American Games in Santo Domingo, Dominican Republic for his country of Argentina in the junior welterweight division, but was stopped in the first round by now lightweight Columbian contender Breidis Prescott.
The Argentinean contender turned professional in 2004 and has not lost a fight since, even though the competition has been tailor-made for aggressive fighting style. Matthysse's last two knockouts were against mediocre competition.  His last fight was a first round knockout against an underachieving Mexican contender Rogelio Castaneda, Jr. back in August of this year, and his most impressive knockout was a fourth round  TKO against former top contender Vivian Harris back in February.
Zab "Super" Judah is a Brooklyn, NY native whose boxing career can be summed up as "helter skelter."  Zab is the former undisputed welterweight champion and former IBF and WBO junior welterweight champion.  Judah has an outstanding amateur background, was a two time US national champion, a three time New York Golden Gloves champion, a 1996 PAL national champion, and almost earned a spot on the 1996 US Olympic team, but lost to David Diaz.
"Super" Judah turned professional in 1996, taking the boxing world by storm with his unbelievable hand speed, power, and elusive boxing skills.  Judah's up and down career consists of victories over world class fighters such as Micky Ward, Junior Witter, Demarcus "Chop Chop" Corley, Rafael Pineda, and Cory Spinks in the rematch.  Judah's disappointing losses  came against great fighters such as Kostya Tsyzu, Cory Spinks in their first meeting, Floyd Mayweather, Jr., and Miguel Cotto.
In  Judah's last two fights, Judah also knocked out mediocre competition, with his most impressive knockout coming in his last fight against well known Mexican boxer Jose Armando Santa Cruz in July of this year. He dominated Cruz for three rounds to earn a third round TKO victory, and just as Matthysse did against Rogelio Castaneda, Jr., Zab fought another underachieving contender before that fight in November of 2009 when he blew away Mexico boxer Ubaldo Hernandez in two rounds on his way to a TKO victory.
Judah vs. Matthysse Prediction
This fight will once again boil down to whether or not Zab Judah will survive if this fight goes into the later rounds.  Matthysse does have an aggressive boxing style and I expect him to be in Zab's face the whole night.  Both fighters are coming off two impressive knockouts victory against their last two opponents, though the competition was mediocre at best.
Zab will have all of the speed and skill advantages in this fight, given that all Matthysse has done in his current undefeated reign is overwhelm primitive opposition with his aggression, so I expect for Zab to catch Matthysse with hard combinations and counter-punches as Matthysse comes straightforward. I predict an impressive landslide victory for Judah, but in the past, Judah has let me down before so I will have my fingers crossed for Zab, and I hope he gets the knockout victory, thus stamping a date with one of the top fighters in the division.
Prediction: Judah by sixth round knockout.