In the late 1990s, Zab Judah was not only considered one of the premier prospects in the pro ranks, but a marketable commodity on the fast track to superstardom.  The strong, quick southpaw from Brooklyn seemed destined to become the next great American Welterweight in the late 1990s. What followed was a strange and disappointing period—capped off by the ugliest 2006 of any big name fighter—that saw Judah not only fall from talks of greatness but almost off the sport's map, altogether.  Judah's uneven push toward redemption will once again look to gain momentum, this time at the expense of an undefeated puncher looking to make a name for himself on the national stage.
In contrast, while Judah's career was in a state of distress, young Vernon Paris was struggling to make a life for himself on the notoriously dangerous streets of Detroit. Turning to boxing provided Paris an outlet for his troubles, yet was still ultimately unable to keep him out of trouble completely.  In 2006, 18-year-old Paris was shot in a botched murder attempt (two bullets are still lodged in his body); in 2008, he was stabbed following a dispute and suffered a collapsed lung. Amazingly, Paris has gone on to put together an undefeated record in six years as a professional, and heads into easily the biggest fight of his young career.  Taking on Judah in front of a national audience brings Paris' extraordinarily compelling story to light.
The Pugs and The Prize
Zab "Super" Judah (41-7, 28 KOs)

Height: 5'7"
Nationality: U.S.A.
Age: 34
Fighting out of: Las Vegas, Nevada
Stance:  Southpaw

Vernon "Ice Man" Paris (26-0, 15 KOs)

Height: 5'7"
Nationality: U.S.A.
Age: 24
Fighting out of: Detroit, Michigan
Stance: Orthodox
When: March 24, 2012
Where: Aviator Sports Complex, Brooklyn, New York
Undercard: The televised card on NBC Sports "Fight Night" includes Tomasz Adamek vs. Nagy Auilera; Bryant Jennings vs. Sergei Liakhovich
This match will be an IBF Junior Welterweight eliminator, with the winner getting a shot at the victor of the May 19 Amir Khan – Lamont Peterson rematch for the WBA Super World and IBF light welterweight straps.
Judah vs. Paris Preview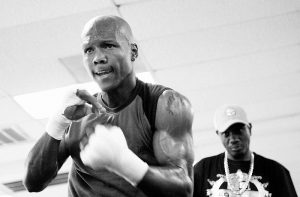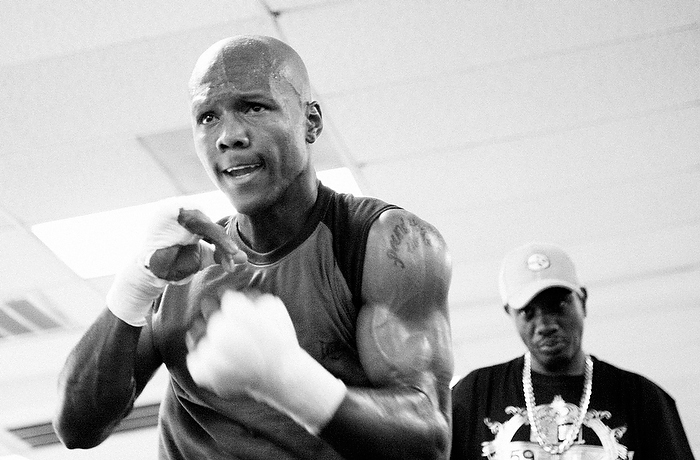 Judah is coming off of what he, and his more vocal supporters, believe was a controversial knockout loss to Amir Khan in July.  Replays show that although Khan's punch was at the beltline, it looked to be a legal strike which led to the ten-count.  Still, had Judah survived the round, there was a better-than-good chance (given that the fight wasn't in Texas) that he still would've lost on the cards.  Khan dominated from bell-to-bell and was ahead on all three cards at the time of knockout.  Perception aside, Judah's camp was none-too-pleased with his latest, high-profile setback.
Coupled with an eight month layoff between fights, Judah has become an even more polarizing figure than he was before.  Critics see this type of timeframe and loss as yet another excuse to explain away the demise of a once promising fighter.  Fans counter with the contention that Judah was robbed and right to take as much time away as needed.
In twenty-six professional fights, Vernon Paris has fought outside of his home state of Michigan exactly four times.  Now, that's not mentioned to take anything away from the talented slugger, but it would not be fair to look at his pristine record without acknowledging that "The Great Lakes State" has been good to its native son.  Only the Red Wings have won more consecutive contests on home soil than Paris, at this point.  Still, the puncher sports two devastating hooks and an almost surgical wildness in the ring.  Paris will make not only his first trip to New York for a fight but he'll be doing so as part of Judah's homecoming bout in Brooklyn.
The Analysis
At his best, Judah exhibits the lighting quick hands and feet that led him to championship gold and tons of hype. He has adopted the Pernell Whittaker shooting double-jab as part of his repertoire, which stands to reason given his training relationship with "Sweet Pea."  His feet will follow the jab when it's effective, but it leads to two of the more frustrating elements of Judah's recent approach: Getting caught defenseless on the inside and tons—tons—of grabbing and clutching. Judah's defense has become more a reliance of beckoning his opponent to attack while looking for an opening to exploit.  This approach backfired in his loss to Khan who was too quick and aggressive for Judah to turn defense to offense.
Paris' approach is one of controlled chaos. A ferocious puncher, Paris takes the time to measure-up his opponent.  Frustration and inexperience may lead him to initiate the attack a little more than he'd like, which could play into Judah's trap defense.  If Paris can stick to his approach of moving forward, slugging on the inside—which won't be easy with Judah's propensity to hold—he may be able to disrupt "Super's" game plan enough to go deep into the fight. At that point, it's anyone's guess as to who will be more successful: The prodigal veteran Judah or the young bull Paris, who has yet to even go longer than eight rounds in any fight.
Judah vs. Paris Prediction
Zab Judah cannot afford another loss at this point in his career, let alone one on his home turf.  He has a tremendous opportunity in front of him to propel himself back into the championship picture and, possibly, gain some modicum of revenge on Amir Khan if he is successful against Lamont Peterson.  Were Judah to fall to the hungry and talented Paris, there's no guarantee that yet another chance of this nature would come along.  The transformation from bona fide draw to side show with a recognizable name would be complete.
Although a win over Judah would be huge for the career of Vernon Paris, it could also be argued that he's playing with the proverbial "house money."  He's young and talented enough to rebound from what, on paper, looks to be a sacrificial match-up put together to help resurrect the career of Judah.  As easy as it is for his detractors to dismiss his perfect record as the product of home-cooking, it would be just as easy to look at the circumstances surrounding a Judah loss and chalk it up to forces outside of what happens in the ring.  Yet, if Paris can pull off the upset, it will immediately propel him up the ranks in the Junior Welterweight division.
The odds feel as if they're stacked against Paris, however, even if he's not wildly overmatched in the ring.  Paris leaves too many openings to look comfortable facing a skilled southpaw like Judah.  The longer the cagey veteran Judah is able to prolong the fight, the greater the chance that Paris will be susceptible to either making a mistake or punching himself out.  Worse for Paris would be if the fight ended up going to the cards.  Although there is no title on the line, you have to imagine that in order to win on the cards Paris would have to absolutely dominate the fight and drop Judah to the canvas a couple of times.  That doesn't seem likely given Judah's ability to stop an opponent's attack before he's able to get into a sustained groove.  Judah's camp knows this, so don't be shocked to see a disjointed, largely unsatisfying bout filled with so much holding that even Devon Alexander will flip channels.
Prediction:  Zab Judah by split decision.