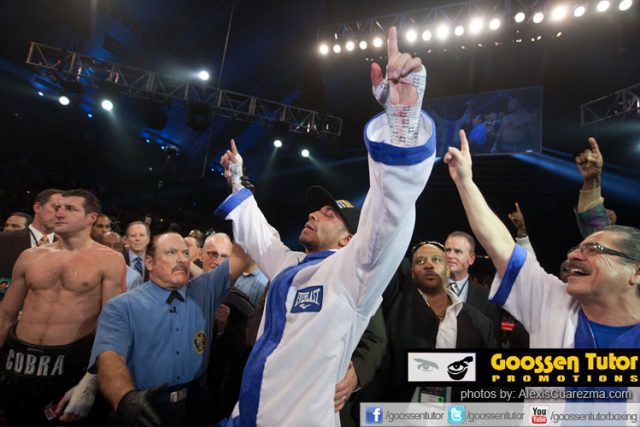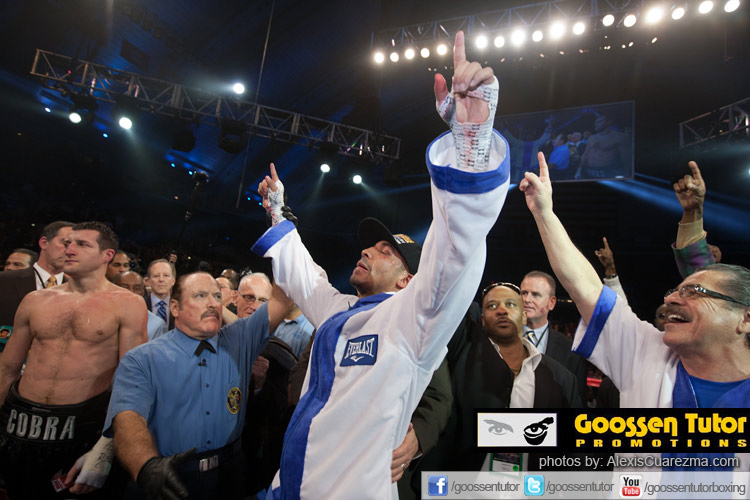 Ward vs. Best 168 lbers in Boxing History
Andre Ward has not achieved all-time great status yet, but he is well on his way. The undefeated Olympian now reigns supreme as the Super Six tournie winner and the clear top dog in his division. The only meaningful fight remaining for Ward at 168 lbs in the foreseeable future is Lucian Bute, as his wins have had such a landslide character as to obviate the need for any rematches.
So, "S.O.G." isn't a candidate for truly historic status just yet, but like Sergio Martinez, his accomplishments thus far speak for themselves and beg the question of how Ward would in fantasy fights with the established greats.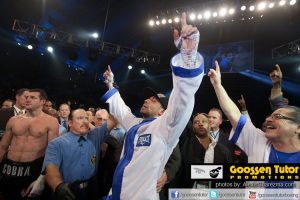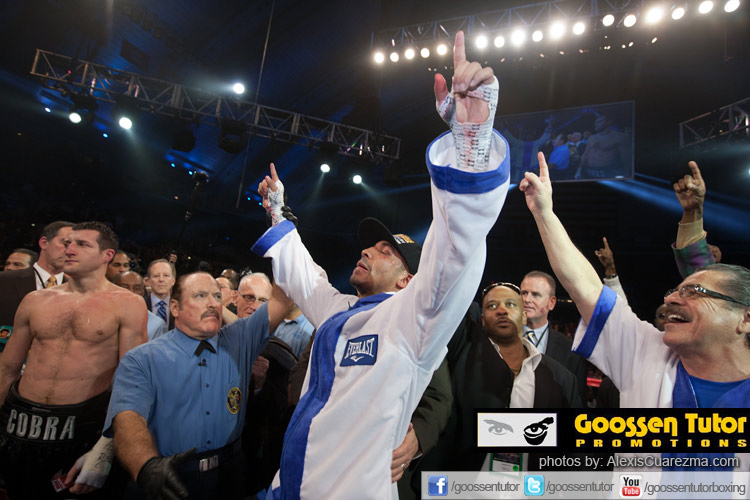 Furthermore, some might question the point of even discussing all-time greats in an a-historic division like super middleweight. That is a grave error, because while the division isn't old, it is illustrious. The division was red hot in the 1990s, and with only a brief interval where it became merely above average, it is now red hot again. This is a division where physiology dictates that North America, Europe and increasingly South America will be turning out exciting, world class boxers for decades to come.
Analyzing Andre Ward
The thing that strikes me most about Andre Ward is how the only truly great aspect of his game is how he puts everything together. Comparing him to his peers, someone in the current super middleweight division tops him in almost every department. Ward is very good at just about everything, but not tops in terms of footwork, hand speed, strength, chin, toughness, power or skills. Where Ward excels is in ring generalship, adapting his attributes in such a way that it doesn't matter if his opponent out-classes him in one or two departments. It simply didn't matter that Arthur Abraham was more powerful and more rugged, Mikkel Kessler stronger and more technically sound, or that Carl Froch was stronger, tougher and more powerful. It wouldn't matter that Andre Dirrell is faster and slicker, either. Ward's winning attribute is finding a way to avoid his opponent's strengths and work on the basis of those areas where he is better.
Joe Calzaghe: Ward's problem in overcoming Calzaghe would be how to get past his daunting combination of blinding hand speed, skill, and blistering work rate. Calzaghe was also an underrated puncher; he could crack when he needed to, but was loathe to risk his fragile hands. I think that in this fight, Ward's best choice would be to turn mauler and puncher, and work from the inside in an effort to smother Calzaghe's work rate. The problem here is that Calzaghe is faster, an able in-fighter, and has the chin to absorb Ward's fire. Still, I think Calzaghe would need to abandon slaps and crack Ward to keep him honest, and sooner or later he would break his left hand. When that happened, Ward would pour through that weakness and sweep up the late rounds of the fight. Even so, Calzaghe would have done enough by that time to earn the win, and be the man to walk out of the ring with his "0" intact. Joe Calzaghe UD12 Andre Ward
Nigel Benn: Benn was a ferocious, never-say-die puncher, but his career shows he was vulnerable to being out-boxed. It is hard to see him gaining much traction against Ward. Andre Ward UD12 Nigel Benn
Chris Eubank: Eubank is often underrated because he lost his killer instinct after the tragic Michael Watson rematch. Even without that killer instinct, he grew into the defining fighter of the British middleweight and super middleweight scene of the 1990s. With it, he was as good as any super middleweight who ever lived, including Andre Ward. Given a prime Eubank with his will to go to war intact, Ward gives him a desperately close fight that could go either way. Chris Eubank SD12 Andre Ward (Wembley Stadium) OR Andre Ward SD12 Chris Eubank (Atlantic City)
Roy Jones, Jr.: I am a well-established, card-carrying member of "RJJ Was Overrated Club," but even so I recognize that Jones was damn near invincible at super middleweight. His reputation was overblown at light heavyweight, but at 168 his combination of speed, power and reflexes would prove too much for Andre Ward. All the tactical sense in the world isn't worth much against an opponent operating in a different league. Even so, this fight would be the most competitive of Jones's super middleweight career, and Ward has enough relative ability to keep Jones cautious. Roy Jones, Jr. UD12 Andre Ward
James Toney: Toney is renowned today for his deep, old school toolbox, but back in his 168-pound days Toney was feared at least as much for his savagery. Even so, every time he came up against a truly world class opponent with boxing ability — McCallum, Jones —  Toney was in trouble. Ward wouldn't be as flashy as Jones in out-doing Toney, but he would out-do him all the same. Andre Ward UD12 James Toney
Scott Levinson entered Andre Ward himself in this slot.
Steve Collins: Collins is seriously overrated in my book. He beat a past-his-prime Eubank largely because "Simply the Best" was unwilling to put the hammer down on the swarming Irishman. Benn was shot by the time Collins got to him, and the "Celtic Warrior" ran from Calzaghe so hard he kicked up dust! Ward would pick him apart. Andre Ward UD12 Steve Collins
Carl Froch: No need for a fantasy fight here!
Chong Pal-Park: Although Park is a minor Korean sports legend, he made it onto the greats list largely because he got into the super middleweight division early and reigned as IBF champ for a long time. He could punch, but was otherwise limited in terms of boxing ability, and we know what Ward does to this kind of fighter. Andre Ward UD12 Chong Pal-Park.
Andre Ward vs. The Top 10 (or 9 in this case) Super Middleweight Greats
6 wins (all by Unanimous Decision); 2 losses (both by Unanimous Decision); 1 de facto draw