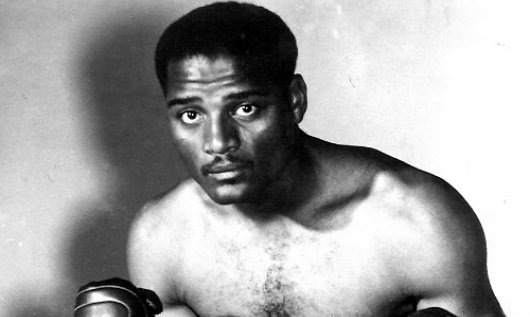 With the late Arturo Gatti in the news as he is being considered for induction into the International Boxing Hall of Fame, fans are again speculating about his mysterious death.  But Gatti wasn't the first boxer to die under suspicious circumstances.  Zora Folley beat him to it by several decades.
Folley (79-11-6, 44 KOs) was active from 1953 to 1970, and fought some of the best heavyweights of his time, being most well known in boxing circles for taking on Muhammad Ali in Ali's last fight before his three-year banishment.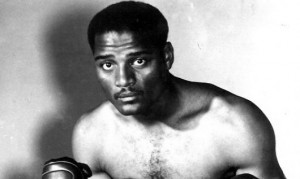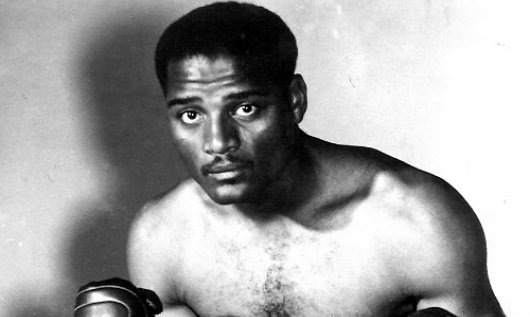 Folley lost to the likes of Sonny Liston and Ernie Terrell, but holds impressive victories over the likes of George Chuvalo, Oscar Bonavena, Bob Foster, Doug Jones and Henry Cooper, having split a series of fights with him.
On March 22, 1967, Folley, past his prime, faced Muhammad Ali for the WBA championship (Ali's last fight till his 1970 bout with Jerry Quarry).  Ali knocked Folley out in the seventh, expressing relief that he hadn't had to meet the game challenger 10 years prior — "one heckuva fighter", as Ali's trainer, Angelo Dundee, called him.
Folley fought until 1970, retiring from the squared circle after being kayoed by Mac Foster in the first round.
Following his retirement (and even before), Folley became involved and was popular in his community of Chandler, Arizona (a park was named after him).  And the popularity was well warranted.
In addition to the honor he brought to the ring, Folley was a decorated hero of the Korean War.  Lying about his age, the future pugilist joined the Army at the age of 16.  He demonstrated courage under fire, as well as in the military's squared circle, before being discharged in the year he turned pro.
He led a clean life — he didn't even smoke, as many athletes of his generation did — and was held up as a paragon of gentlemanly behavior.  Married at a young age, he appeared devoted to his wife and a loving father to their eight children.
Named to Chandler's city council, Folley's reputation as a stable and productive member of the community became ever more deeply rooted.  But all that changed, or has at least been forever marred, by what happened on July 9, 1972.
The Death of Zora Folley
For reasons never explained, Folley found himself at a Tuscon motel with a husband and wife, and another woman.  It was late at night when Folley and the man, or so the story goes, engaged in horseplay around the edge of the motel pool.  Folley apparently fell or was good-naturedly pushed into the pool, and was badly hurt.  The former fighter was taken to the hospital, where he died of his injuries soon after.
But here's where the mystery becomes deeper than that ill-fated pool.
Folley didn't have just a single bump on the head, as one would expect from a fall or a push, but several.  Distinctly odd, given that we're dealing with a human head, not a bouncing rubber ball.  The death was nevertheless ruled an accident.  The autopsy and police reports have never been made public, and may no longer exist.
Conspiracy theories abound, of course. Was Folley, perhaps a bit bored with family life as he entered his 40s, lured to the motel with the promise of an illicit tryst?  Was he then done away with, as had been planned all along?  But why, and by whom?
Whispers of mob involvement have been filtering down over the past four decades.  Not impossible, to be sure, but a theory for which there's not the slightest evidence.  Also, professional killers aren't known for their clumsiness, and Folley's death was hardly "clean".
Was Folley more interested in the other man's wife than in his anticipated bed companion?  Did the man, in a jealous rage, kill Folley?  Possible.  But Folley had left the ring only two years earlier.  He had been a formidable heavyweight contender, and should have had little problem in dispatching your Average Joe.
Was the death really a freak accident?  Was the boxer's widow satisfied with the police investigation and medical examiner's report?  Perhaps.  She never sought to have the case reopened (though, true, there wasn't much she could do as a non-Tuscon resident).  But the fact remains that Folley suffered not one, not two, but three head traumas as the result of the supposed fall or friendly push into the pool.
I don't believe it was an accident, however bizarre.  The episode stinks of foul play.  Recall Shakespeare's "For murder, though it have no tongue, will speak/With most miraculous organ."  Too bad the cops didn't have the ears to hear.
I don't pretend to have all the answers, but I theorize that Folley was first hit from behind (and there was indeed evidence of just such a blow), struck twice more, and then thrown into the pool. Zora Folley was deliberately murdered, whether premeditated or a crime of passion.
Either way, a pretty sordid end for a pretty good boxer… and, from the sounds of it, an even better man.