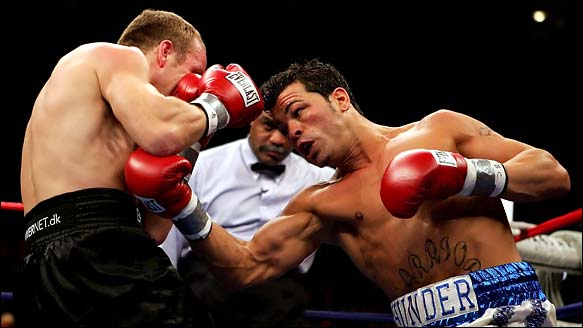 In this week's three punch combo I will start by examining Arturo Gatti's Hall of Fame credentials.  Next I will look forward to next week's intriguing Super Bantamweight Championship fight between Nonito Donaire and Toshiaki Nishioka.  And finally will look back at a very entertaining bout that took place this past Saturday between Yoshihiro Kamegai and Jorge Silva.
Gatti Hall of Fame Worthy?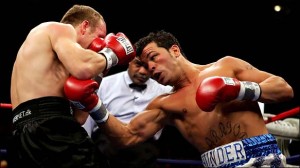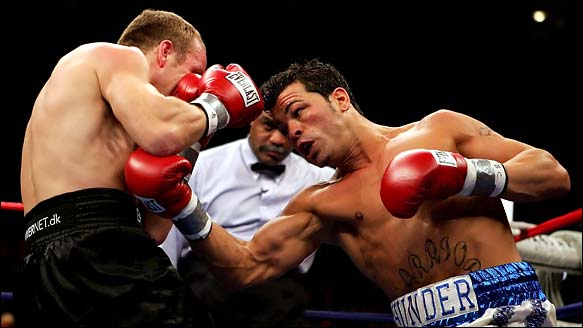 The International Boxing Hall of Fame released its ballot this week for the 2013 class.  Though there are some worthy candidates on this year's ballot, the one that will certainly be discussed and debated the most is the late Arturo Gatti.
I will admit I have flip flopped on this subject at least a couple times since the ballot was released.  And before I get to my conclusion want to take a look at the facts at hand.
Arturo Gatti finished with a professional record of 40-9, 31 KOs.  He held legitimate world titles at two separate points in his career.  First, at Super Featherweight, when he defeated Tracy Harris Patterson in 1995 for the IBF Title.  He would make three defenses of that title before moving up in weight.  And second at Light Welterweight when he defeated Gianluca Branco for the WBC Title.  He would make two defenses of that championship before he lost to Floyd Mayweather Jr.
Gatti defeated some top level opponents during the course of his career.  Tracy Harris Patterson (twice), Gabriel Ruelas, Mickey Ward (twice), Leonard Dorin and Jesse James Leija.  All fighters on this list had momentum in their careers at the point in time when Gatti defeated them.
The losses in Gatti's career were mostly either in competitive tough bouts against very good fighters or to the sport's elite.  He lost to the likes of Angel Manfredy, Ivan Robinson, and Carlos Baldomir.  However, when looking closer at those fights, all these fighters were fighting with momentum and in their prime when they faced Gatti.  Gatti also did lose to Oscar De La Hoya and Floyd Mayweather Jr.  Both De La Hoya and Mayweather were in their primes and considered among the sports pound for pound elites when they faced Gatti.
As far as his record and accomplishments on pape,r Gatti appears to fall short in comparison to others in the Hall in his era.  However, as we all know, not all of Gatti's accomplishments show on paper.  His style made for many memorable and classic fights during his 18 year professional career.  He was involved in the Ring Magazine fight of the year 4 times and this would have been more but some of his wars took place during the same year.
So does Arturo Gatti belong in the International Boxing Hall of Fame?  The answer is a resounding yes.  Boxing is truly unique to any other sport.  The measure of greatness is not always measured by wins and losses and world championship belts.  The way Gatti fought and the many memorable classic bouts he was in certainly has to count when analyzing whether he is Hall of Fame worthy or not.  And when all the factors are taken into consideration there is no doubt in my mind that not only does Gatti deserve to be in the Hall but should be voted in on the first ballot.
Nonito Donaire vs. Toshiaki Nishioka
I am really looking forward to next Saturday's battle between Nonito Donaire and Toshiaki Nishioka.  They are arguably the two best fighters at Super Bantamweight as well as each being ranked among the top 20 pound for pound in the world.
Donaire's star power has cooled some since his sensational 2nd round knockout of Fernando Montiel on February 19th, 2011.   He has three straight decision victories over solid foes but did not overly impress in any of those bouts.  The bout against Nishioka represents an opportunity for Donaire to re-establish his star power in the sport.
Nishioka, though not a big name in the United States, represents a very difficult challenge for Donaire.  Nishioka has not lost in 8 years and has seemingly improved as he has gotten older.  He has defeated some very credible opponents during that stretch including Jhonny Gonzalez, Genaro Garcia and Rafael Marquez.
Donaire deserves a lot of credit for taking the bout against Nishioka.  With that being said I like Nishioka to pull the upset.  Nishioka is a southpaw and a solid boxer.  He has also shown improving power over his winning streak and is the bigger man having fought most of his career at Bantamweight or Super Bantamweight.  I see his southpaw stance giving Donaire issues and see Nishioka keeping his distance early working effectively off his jab.
The power punches will follow as the fight progresses and I think Donaire will feel Nishioka's power enough to hesitate about unloading his own power shots in fear of being countered.  In the end, I see Nishioka earning a hard fought 12 round decision in a competitive and entertaining bout.
Yoshihiro Kamegai vs. Jorge Silva
I hope fight fans had an opportunity to catch the Yoshihiro Kamegai-Jorge Silva Welterweight bout on Saturday night on Fox Sports.  Kamegai entered with an undefeated record with a glossy knockout ratio.  However, little was known about him.  And Silva entered seemingly as the opponent with a decent record but two knockout losses on his resume.
In the first round, Silva established that he was going to be more than just an opponent when he hurt Kamegai with a left uppercut.  Kamegai seemingly seized control of the bout in the 2nd working on the inside with effective combinations to the head and body.  Silva still had his moments fighting in spots in the middle rounds but appeared to be slowly getting broken down by the undefeated Japanese fighter.
The fight took a turn in the 6th when Silva caught Kamegai with a huge left hook that nearly floored him.  Unfortunately for Silva the punch came at the very end of the round and Kamegai was able to use the minute rest between rounds to clear his head.  The last four rounds featured much give and take action with Kamgai being the busier fighter but Silva landing telling blows in spots.
The fight would go to the scorecards and would be ruled a majority draw.  I scored the bout for Kamegai 97-93 as I thought his activity carried some of the closer rounds, but have no issue with the draw.  Both fighters have a very fan friendly style and we will certainly be seeing both men again in the future.