We take a look at 10 Hardest Hitters in Boxing World Today for 2018. While we can certainly appreciate the sublime skills of some of the sport's best practitioners, the core objective is to hurt your opponent. Nothing seems to throw an entire arena into a tizzy like the powerful thud of a true banger. Technique can be taught, conditioning can be honed and mental toughness can be developed but there is no surrogate for raw unadulterated power. Here are my 10 pound-for-pound hardest hitters in boxing today.
10. Jhonny Gonzalez – Featherweight (65-10, 54 KOs)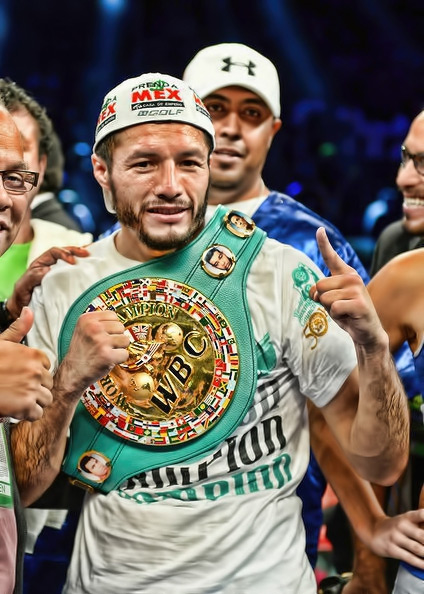 He looks shopworn these days but the former world champion owns a staggering 50+ wins by knockout. Since being blown out in four rounds by Gary Russell Jr., he has bounced back well to win eight of his next nine contests, including a convincing knockout victory over Francisco Contreras last March. With nearly 20 years in the fight business, the Dominican fighter looks ready for another run at a world title.
9. Hugo Ruiz – Bantamweight (36-4, 32 KOs)
The free-swinging Mexican possesses exceptional height, which gives him quite a bit of leverage on those counter punches. His violent war with Julio Ceja still resonates in the memory of many fans, especially his emphatic revenge in the highly anticipated rematch. Unfortunately, speculated fights with Carl Frampton and Leo Santa Cruz never materialized. Misfortune dealt another blow to the slugger when he quit on his stool before the 10th round against an aging Hozumi Hasegawa in late 2016.
8. David Lemieux – Middleweight (38-4, 33 KOs)
This guy hits like a mule and he is one of the hardest punchers that you will find in the middleweight division. The Canadian's lethal combination of raw power, fast hands and natural aggression makes him one of the most dangerous opponents in world boxing. David 2017 demolition of Curtis Stevens demonstrates Lemieux's debilitating combos. 
7. Adonis Stevenson – Light Heavyweight (29-1, 24 KOs)
The ageless 40 year old took the boxing world by storm when he separated then lineal champion Chad Dawson from his senses back in 2013. However, he has done little since then to capitalise on that breakthrough performance. Lack of activity and questionable opposition brings him down a few pegs in this ranking. We are still waiting for that unification fight with Kovalev.
6. Lucas Matthysse – Welterweight (39-4, 36 KOs)
The powerful Argentine reminded us all of his massive punching power in recently starching Tewa Kiram in the eighth round to claim the vacant WBA "world" welterweight title. Previous annihilations over tough Lamont Peterson, Humberto Soto and John Molina Jr. highlight a career filled with occasional highs and lows.  It will be very interesting to see what his next move will be within a loaded welterweight division.
5. Sergey Kovalev – Light Heavyweight (31-2-1, 27 KOs)
Sergey Kovalev known as "The Krusher" is perhaps the most versatile puncher on this list. Cold and calculating, the Russian gives even the most skilled opponents a thing or two to think about before engaging. His jab alone can floor you and is one of the best in the business. Did we also mention that he once broke a man's ribs with that very jab?
4. Artur Beterbiev – Light Heavyweight (12-0, 12 KOs)
Beterbiev is the least experienced and accomplished fighter on this entire list but possesses the kind of otherworldly punching power that could make him a breakout star. The Russian fights almost exclusively throwing power punches and puts his entire weight behind those hard blows. Last November, he finally won his first world title by beating down a very reluctant Enrico Koelling. More fights that are competitive will certainly improve his reputation and those opportunities could come much sooner than expected.
3. Gennady Golovkin – Middleweight (37-0-1, 33 KOs)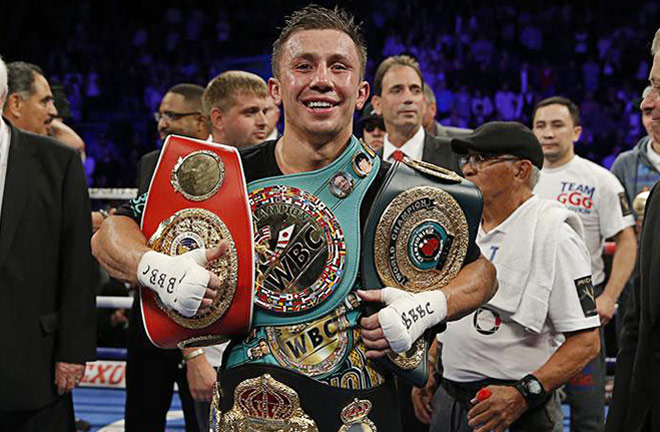 The murderous-punching middleweight champion is rumoured to have lost a step since his last three punishing fights. That might be the case but Triple G (Golovkin) is still undefeated and has never been dominated or even tasted the canvas. The punching prowess of the Kazakhstan native remains above the rest among active fighters south of 200 pounds.
2. Deontay Wilder – Heavyweight (39-0, 38 KOs)
It is misleading to look at the tall, lanky frame of the current WBO heavyweight title-holder and assume that he belongs on a basketball court instead of within the ring. He owns the most devastating right hand seen in this modern era. Wilder not only remains undefeated after nearly 40 pro fights, but has also dispatched all but one opponent in maintaining that perfect streak.
1. Anthony Joshua – Heavyweight (20-0, 20 KOs)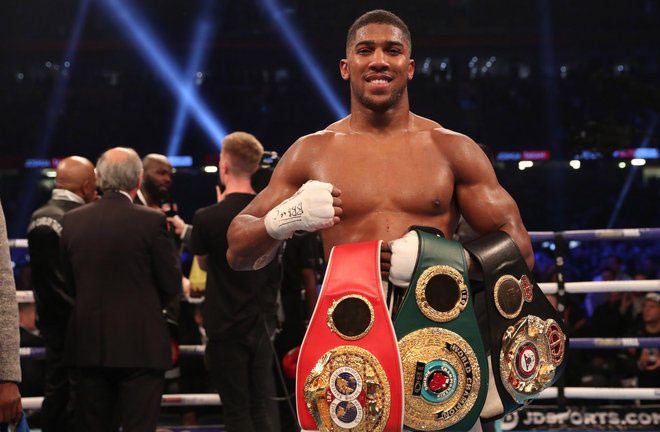 The Brit has stopped everyone placed in front of him and that list is building, including the boxing fight of the year with Wladimir Klitschko ending in Joshua producing a convincing knockout in the 11th round. Joshua's sheer size, athleticism and power is a daunting task for any man to share a ring with. Sky is the limit for Joshua if he can improve his overall conditioning and continue to gain experience. Next up on the menu is a March mega unification showdown with the undefeated Joseph Parker.