George Groves and Chris Eubank Jr met at the Manchester Arena on Saturday night for the match anticipated World Super Series Semi-Final fight. The Londoner, beating his opponent convincingly on points. The WBA super middleweight champion demonstrated why he was the best in the super middleweight division. The 29-year-old produced an impressive masterclass performance and demonstrated his skills, and why Eubank Jr is not on the same level.  Throughout the build up to the fight, Groves promised he will produce a masterclass for Chris Eubank Jr. He did not fail to deliver.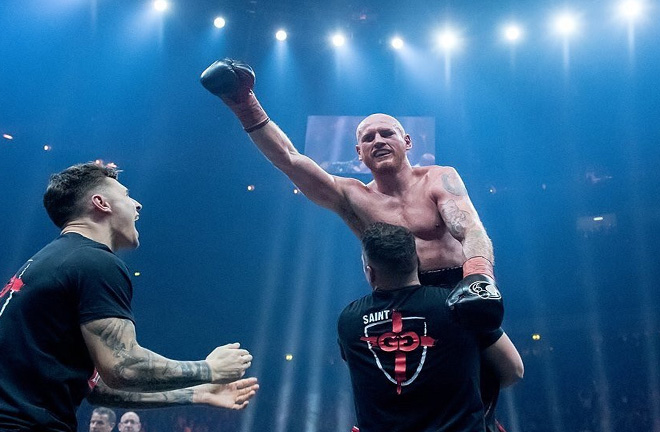 George Groves
Groves career looked doomed, with an unlucky defeat to Badou Jack back in 2015, which was his 3rd attempt to become world champion. 'The Saint' at which point was considering retiring from the sport. However, with a change in trainer (Shane McGuigan), he has managed to reinvigorate his career. He later went on to become a world champion, beating Fedor Chudinov.
The 29-year-old Londoner, will find out the full extent of the damage this week after dislocating his shoulder, in a very tense final round. Groves sustained a shoulder injury and was rushed to hospital immediately after the fight. This lead to doubts if he will be able to fight in the final in the final of The World Super series tournament, against the winner of Callum Smith (23-0) vs Nieky Holzken on February 24th in Germany.
Chris Eubank Jr.
Chris Eubank Jr, who no doubt has huge potential but disappointingly, failed to show the potential his father (Eubank Sr) believes he has. He was outclassed by Groves and was evident that he had no game plan or at least lacked one.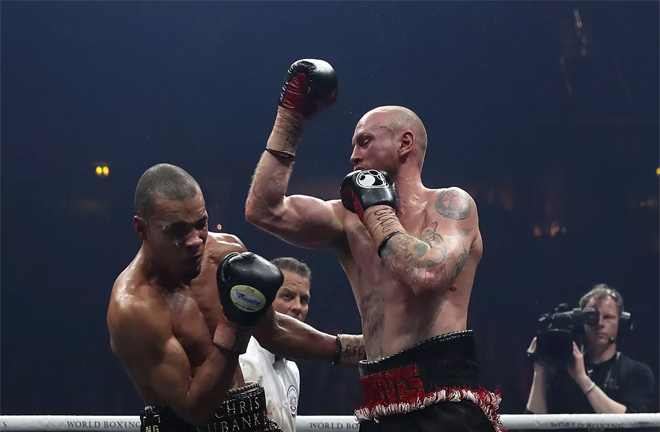 Per our prediction article we questioned whether Eubank Jr was right to train alone. This was not the case, he did not have a trainer in his camp. He had a very good one in the form of Ron Davies. However, it was evident that the 28-year-old did not follow the instruction of a trainer of his magnitude, to guide him in the right direction. As a result, Eubank Jr, showed he's a long way off from being 'simply the best'.
Ronnie Davies trained Chris Eubank Sr throughout his boxing career, admitted he was "bitterly disappointed" with Chris Eubank Jr's performance. He did not listen to what he was being told by his corner. This shows the arrogance Eubank Jr possesses and that he will need to change this approach. To be able to compete for world titles in the future.
The day after the fight, Eubank was back in the gym. Promising a return to the ring very soon. The 28 year-old has to re-evaluate his performance and look to implement a full time trainer, to guide him in the direction and improve his chances to become a world champion.
Furthermore, we caught up with Sky Sports pundit Spencer Fearon prior to the Eubank-Groves fight. He was confident of a Eubank victory ahead of the fight. However, w also spoke with him at the Haye-Bellew press conference to get a post-fight analysis on the fight and his thoughts on both fighter's performances. Watch the video below to hear his thoughts in full.
What do you guys think – was Eubank overwhelmingly disappointing or did Groves simply outclass him? Leave us a comment below.
VIDEO: Spencer Fearon, Sky Sports Analyst, talks to us giving his post-match thoughts for George Groves Vs Chris Eubank Jr fight.