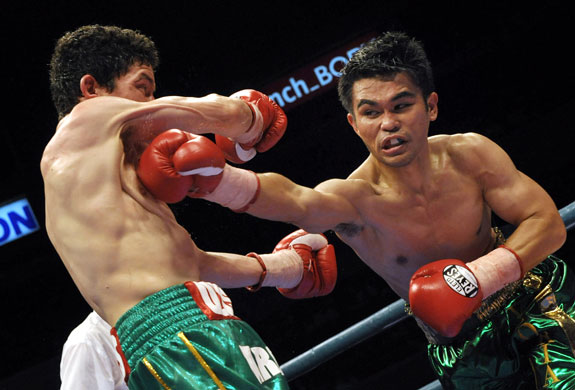 Who's the Least Respected Fighter in Boxing?
So how do boxers qualify for the least respected category?  There are several factors that can be taken into consideration.  A talented boxer may lose respect if they fight in an unpopular weight class.  Or the weight class they fight in may be void of talent. Sometimes the style of a boxer is not particularly pleasing and therefore their full talents are never fully acknowledged.  And finally there may be a certain characteristic of a boxer that is not particularly appealing. But for whatever reason, sometimes good, and even great, fighters end up without the credit they deserve. Here, we acknowledge the guys who belong at the forefront of this category.
—-> View all of our 2012 Boxing Awards!
Brian Viloria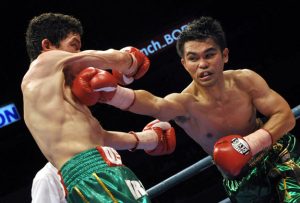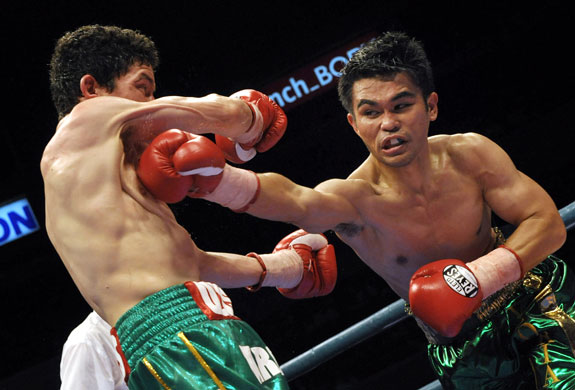 The award for the 2012 most-least respected boxer goes to Brian Viloria. So what qualifies Viloria for this dubious award?  Let me start by asking this question to boxing fans — How many of you honestly saw both of Viloria's fights this year?
Viloria is a current Super Flyweight champion and a pound for pound entrant — we have him ranked as the 14th best fighter on the planet. He is a former decorated US amateur and Olympian, and has held multiple world titles in two different weight classes.  He is a highly skilled boxer who often makes for entertaining and compelling fights.
But Viloria faces some major obstacles. In the US, the lower weight classes are not popular.  Thus the major television networks are not often interested in televising their bouts, and without the backing of television Viloria's performances often go unnoticed.
On top of that, the top fighters in these divisions are often from Japan, Thailand, Philippines, etc.  And when they win a belt they can make a lot of money defending that belt in their respective home country facing second tier opposition.  Thus they have no incentive to fight the more elite competition in the division which further waters down the quality of opponents available for Viloria.
So for these reasons, the talented Brian Viloria is well deserving of the most least respected boxer award for 2012. In addition to Viloria there are a couple honorable mentions in this category…
Honorable Mentions
Carlos Molina
Carlos Molina fights in a deep Junior Middleweight division and is considered to be amongst the top in the division.  So why is he considered one of the most least respected fighters in the sport?  The answer is his style.
Molina is a very smart fighter, and he figures out a way to frustrate and defeat his opponents.  The problem is the way he wins is not often in the most entertaining of manners.
Molina often utilizes a clutch and grab style.  He gets off with his punches and then tries to hold his opponent before they can get off their own shots.  This style has proven very effective for him.  But it can be very unsavory to the eye.
Also, when Molina does punch, there isn't much power behind his shots.  He literally tries to touch his opponent as often as possible and pile up points in that manner. Again, this has proven effective but not aesthetically pleasing to the eye.
So though Molina is one of the top Junior Middleweights in the world, his style has prevented him from earning the overall respect of the boxing community.
Roman Gonzalez
Roman Gonzalez is an undefeated power punching Light Flyweight champion.  And he is beginning to get mentioned in some pound for pound lists (#15 on ours, one place behind Viloria).
The reasons why Gonzalez should be mentioned in this list are the same as Viloria, however, he has not had the career longevity or faced the level of opposition as Viloria.
One of the best fights that can be made in boxing in 2013 is Brian Viloria-Roman Gonzalez.   This fight looks so good on paper that maybe even a major television network in the US would be willing to pick it up.  And if that happens both men would probably be off this list next year.