The Top Pound for Pound Boxers in the World
Every boxer strives to be included amongst the pound for pound best in the world. Today, the top pound for pound boxers list includes a great mix of fresh faces, legends in the sport, and everyone in between to fill out the ranks. After all of the latest boxing results, filled with the usual mix of surprises, breakout performances and more, here's the latest edition of the ProBoxing-Fans.com top 20 pound for pound boxers list.
Top 20 Pound for Pound Boxers
Pound for Pound Boxing Rankings Last Updated Oct 19, 2015
Fighter
Record
Change
49 ( 26) – 0
–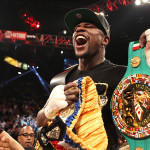 It's pretty simple. We in no way believe that Floyd Mayweather is retired. We don't believe there's a shred of truth to that. So why would we remove him from our rankings? Like anybody else, he'll get a certain period of allotted inactivity according to our ratings policies before we have to take action and strip him of his divisional championship and his pound for pound status. Until then – guess what? – he's still the best fighter in the world.
44 (38) – 0
+1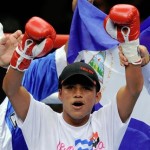 Chocolatito had been ranked number 3 on our pound for pound list, but he has to be bumped up even higher. Yes, if Mayweather was actually retired — again, he is not — Gonzalez would be number 1. But for now, second best will have to do. The undefeated stretch he has built is absolutely spectacular. He's a former champ at both Strawweight and Junior Flyweight, and now has a belt in a third division, Flyweight, for good measure, already having defeated the division's next best fighter, Juan Francisco Estrada, The rematch between those two would be a true lower division mega-fight. His latest showing against Brian Viloria was a classic demonstration of a fighter operating at an entirely different, higher level than a very good opponent.
34 (31) – 0
+3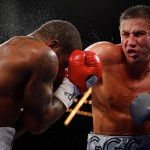 It didn't take long for GGG to work his way to the top 10, tearing a hole through the middleweight division at every step. Matthew Macklin was supposed to be his toughest fight to date, but Golovkin made it look like easy work, absolutely smashing him en route to an early stoppage win. Then Daniel Geale was supposed to be The Real Deal toughest fight to date, and well… how'd that go? Marco Antonio Rubio? Right. Martin Murray was game, but still got battered. Now GGG has hammered his way all the way to the top 3, off his latest dominant showing against David Lemieux. How can you not root for this guy?
4.Terence Crawford
26 (18) – 0
+3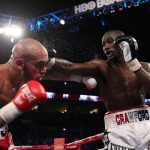 Terence Crawford's win over Yuriorkis Gamboa was the real hallmark victory in his career thus far, but don't discount the dominant performance over Raymundo Beltran which followed. That win was good enough to crown him as our Lightweight Champion, even though he immediately moved onto 140 lbs. His first fight there was another impressive outing, dispatching of Thomas Dulorme and making it look easy. The sky is the limit for this kid with his talent and varied skill-set, along with his apparent fighter's instincts. Another unbeaten guy in the top 5 who's the absolute total package.
28 (15) – 0
-1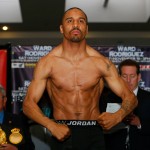 Mikkel Kessler. Arthur Abraham. Carl Froch. Then came the complete domination of Chad Dawson. And Ward wasn't even particularly tested or bothered against any of those guys. The injuries and promotional issues have both been unfortunate momentum breakers for the S.O.G. Consider that he's fought just three times since the win over Froch nearly four years ago. The lack of activity hurts his pound for pound standing. At least he finally had a return bout but he better do better than Paul Smith, and do it in a hurry. How about SOG vs. GGG next?
15 (10) – 0
-4
Rigondeaux finally lured Nonito Donaire into the ring, mostly getting his opportunity due to the fact that Donaire's team wasn't going to put together a fight against Abner Mares. The Jackal took full advantage of his shot, and even if you thought he would win, you probably didn't expect him to be so dominant. Rigondeaux completely dictated the fight against Donaire and showed a clear superiority in terms of pure boxing skill and ability. Since then though, opportunities have been scarce. He's fought just three times in the two and a half years which have passed from that win, and he's basically begging his own mandatory title challenger for a fight. Inactivity is pushing him further down the list, after peaking at our number 2 slot.
28 (25) – 0 -1
+1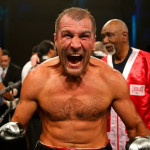 Krusher quickly rose from nowhere to become one of the must-watch fighters in the game. Made short work out of the likes of Gabriel Campillo and Nathan Cleverly. Was supposed to be on a collision course with Adonis Stevenson, but we got jobbed out of yet another great fight. Instead, he took on the ageless Alien, Bernard Hopkins, and dominated him as a supposed killer should against a guy who's nearly 50. More impressively, survived some tough moments to stop Jean Pascal in Montreal. Stayed busy against Nadjib Mohammedi, and now a rematch with Jean Pascal may be in the works, although that doesn't seem to be necessary.
64 (53) – 3
+3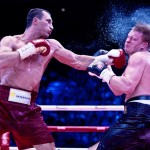 If you've followed the pound for pound rankings on this website, then you have surely noticed Klitschko jumping up and down from update to update. That's because from fight to fight my opinion changes on how dominant he is, and whether he does enough with his size and talent. Case in point, he dominated Alexander Povetkin, but never applied himself in the way he could have, or should have, in what was an ugly, hard to watch match. Still, 64 career victories, and 22 straight wins over the past decade, including 18 title defenses. Staggering. Kubrat Pulev was the latest guy who was supposed to be a legitimate challenger, and not so much. One of the best Klitschko performances we've seen recently. That raised his stock, but the performance against Bryant Jennings was a bit of a let down. Tyson Fury next, with the fight being postponed until the end of November.
57 (38) – 6 – 2
+1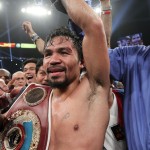 Pacquiao simply wasn't able to mount a consistent enough offensive charge against Floyd Mayweather. He was busy and coming forward, but mostly missing, and Mayweather was controlling the bout with relative ease for much of its duration. Still, it's not like he got beaten up, so how far can he really drop? The bigger question is what's next for him? Don't be surprised to Pacquiao consider a move down to 140 lbs to take on some of the big names in that division. He moves up slightly in the rankings, due to so many guys ahead of him falling off.
32 (12) – 1 – 1
+2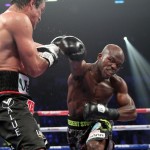 As we've been saying, the Pacquiao-Marquez-Bradley situation is a mess. But Bradley still has the legit win over Marquez, and he acquitted himself pretty well against Pacquiao in fight number 2. I'm guessing that even in that defeat, he feels as if he has the monkey off his back now. He had to barely hang on to win fight against Ruslan Provodnikov, and then had a draw which should have gone his way against Diego Chaves. Got a nice win against the unbeaten Jessie Vargas in his last outing, and faces Brandon Rios next.
11.Juan Francisco Estrada
33 (24) – 2
+2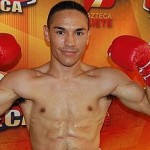 Juan Francisco Estrada made his debut onto our list following his dominant win over Giovani Segura. The Flyweight king since he ousted Brian Viloria, he also handed Milan Melindo his first loss. Would love to get a chance at revenge against Roman Gonzalez, who defeated him three years ago and just so happens to be one of the very best fighters in the world. Most recently took out another top contender, Hernan Marquez. HBO – make Gonzalez vs. Estrada II, please!

12.Vasyl Lomachenko
4 (2) – 1
+2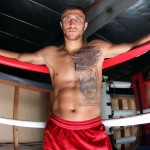 I don't care what his record says. If you don't think he's one of the best 15 or 20 fighters on the planet, then you need to reevaluate how you watch the sport. And if Orlando Salido was forced to actually, you know, make weight, then Lomachenko would be 5-0 with a win over him and Gary Russell in his first five pro outings. I don't need to remind you of the 396-1 amateur record, do I?
13.Kell Brook
35 (24) -0
Debut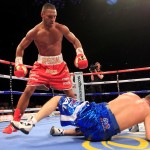 Kell Brook debuts in our top 20 pound for pound list as he has continued his rise in the Welterweight division. His most impressive win remains his decision over the previously unbeaten Shawn Porter. But it's been a solid 5 five stretch for Brook after a long-awaited break out chance against top competition. The stabbing incident threatened to derail him, but did not. Now let's see him in there against the other unbeaten welterweight young guns. Certain organizations who have Brook rated in the top 10 pound for pound in the world right now don't seem to have a clear understanding of the requirements that should take.
14.Leo Santa Cruz

31 (17) – 0 – 1

Debut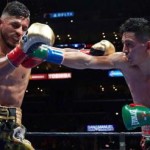 Leo Santa Cruz finally debuts in our pound for pound list following the biggest win of his career, over Abner Mares. We've been as critical, more critical, of his opposition than anybody, but you can't deny the quality of that win, particularly against a Mares who seemed rejuvenated compared to his other recent performances. Now let's see him in against Carl Frampton.
31 (18) – 0
–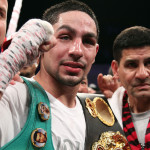 Garcia fell a long way after his disappointing outing against the tough Mauricio Herrera. It's a big drop after having just scored his breakout win against Lucas Matthysse, but it is what it is. The knockout of Amir Khan was sensational, but it had been a bad year, with the Herrera fight, and then an absolute time killer against Rod Salka. Got past a hard challenge from Lamont Peterson, and moved up to welterweight and stopped Paulie Malignaggi in his debut. Swift will have plenty of opportunities to prove himself once again, and if you've learned anything yet, you probably shouldn't bet against him because he finds ways to win.
40 (33) – 4
–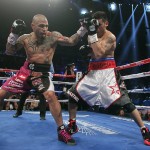 Miguel Cotto put on perhaps the best performance of his career, moving up to Middleweight and taking out the long-reigning kingpin, Sergio Martinez. Cotto shocked most of the boxing world with that win, and the sheer dominance of his effort from start to finish. He would have soared even higher up the list, but let's not forget how recently he looked awful in losing widely against Austin Trout. Took care of Daniel Geale, now we finally get to see him against Canelo Alvarez.
45 (32) – 1 – 1
–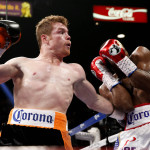 Canelo reappeared in our pound for pound list after the close win over Erislandy Lara. It was a tough fight, but Canelo prevailed, making it two straight since losing to Floyd Mayweather. There's no shame in losing to Mayweather, is there? Both of his best wins, Lara and Austin Trout, were razor-thin though, taking some luster away from them. Some would argue he lost both of those bouts. Nevertheless, wiped the floor with James Kirkland, and now gets Cotto in November.
18.Shinsuke Yamanaka
24 (17) – 0 – 2
+1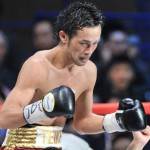 Shinsuke Yamanaka has flown under the radar for American fight fans. When Vic Darchinyan traveled to Tokyo in 2012 to fight him, it was presumed by many to be a quick stopover for the Raging Bull on the way to bigger things. But Yamanaka didn't see it that way, handing him a defeat, and adding to a growing resume which includes wins over Malcolm Tunacao, Tomas Rojas, and Christian Esquivel. He's staying busy, too, with eight title fights wins since the Darchinyan victory, most recently, a win over Anselmo Moreno.
19.Takashi Uchiyama
23 (19) – 0 -1
+1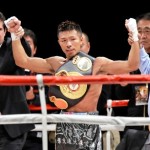 Uchiyama broke out into the scene with stoppage wins over Takashi Miura and Jorge Solis. Since, has defeated two unbeatens in Bryan Vasquez and Jaider Parra, along with two further title defenses. Vasquez has impressed with his wins over Jose Felix and Sergio Thompson — and he was stopped by Uchiyama. Only blemish is a technical draw for a fight stopped in the 3rd round against Michael Farenas. After not fighting for a year, he's getting back into action must sooner this time, a good sign, although nothing scheduled since that last fight in May.
20.Carl Frampton
21 (14) – 0
-2
Carl Frampton made his debut in the top 20 following his dominating showing against the out-gunned Chris Avalos. More impressive though are his two wins over Kiko Martinez, and the quick work he made of Hugo Cazares. As opposed to some of the other fighters in his division, Frampton appears more than willing to take on anybody, and he's building a robust following as a result. His US debut left something to be desired, as he had an early scare, but he came back to cruise the rest of the way.
---
We formerly showcased a list of the top 10 pound for pound boxers, but it has now been bumped up to the top 20, with about 25 more on the bubble listed as well. It's all in the effort to provide for you the most complete picture of the sport's very best.
The next 25+ on the Bubble (in alphabetical order)

Adrien Broner, Lucian Bute, James DeGale, Nonito Donaire, Yuriorkis Gamboa, Mikey Garcia, George Groves, Bernard Hopkins, Amir Khan, Erislandy Lara, Marcos Maidana, Abner Mares, Juan Manuel Marquez, Omar Narvaez, Jean Pascal, Viktor Postol, Lamont Peterson, Shawn Porter, Scott Quigg, Gary Russell, Orlando Salido, Giovani Segura, Adonis Stevenson, Keith Thurman, Miguel Vazquez, Simpiwe Vetyeka, Brian Viloria, Nicholas Walters
That wraps up this edition of the boxing P4P list. There have been some great recent fights pitting top contenders, none bigger than Floyd Mayweather's huge win over Manny Pacquiao, but also with Sergey Kovalev, Roman Gonzalez, Gennady Golovkin, Terence Crawford, and more. Of course, there's plenty coming up in the next few months and the calendar looks loaded with some hopefully exciting and intriguing bouts.
Stay tuned for more boxing p4p list updates, brought to you by boxing's pound for pound leader, ProBoxing-Fans.com!