Current WBA  and IBF Heavyweight champion, Anthony Joshua, has just under 5 days to agree to a fight with Luis Ortiz, who was made the mandatory challenger for the WBA title by the World Boxing Association, after Wladimir Klitschko's retirement meant no rematch between the Brit and the Ukranian.
Joshua, was notified by the WBA after Klitschko announced his retirement, almost 30 days ago. The WBA apparently sent a resolution to both Joshua and Ortiz on  January 11th 2017, explaining that the winner of Joshua/Klitschko, which was held on the April 29th, would face Ortiz after 120 days.
Joshua must also face Kubrat Pulev, the mandatory challenger for the IBF title, before December 2nd, or else he will be stripped of the title. However, Ortiz believes his mandatory position should be priority over Pulev's.
Rumours of Ortiz leaving his status as mandatory challenger to face Deontay Wilder have been brushed off, as Jay Jimenez, Luis Oritz's manager, explained whilst speaking to boxingscene.com.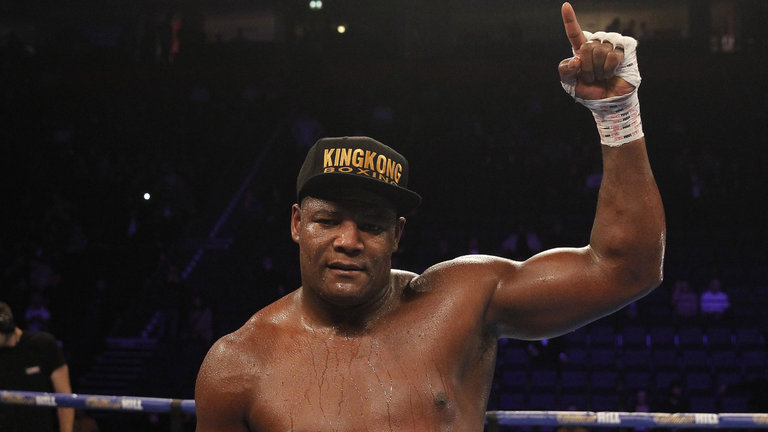 "No deal is done for Luis 'King Kong' Ortiz to face Wilder. We are waiting on the WBA and Joshua. Luis is ready to face Joshua but Joshua is avoiding the Cuban southpaw star like a deadly plague so the bottom line is Eddie Hearn and Joshua have both said that they are facing Pulev but nothing is confirmed and the WBA gave them 30 days and that ends on the September 3rd."
"That's 5 days away so if he doesn't want to face the big Cuban, the WBA should strip Joshua and give Luis the belt so he can face WIlder for a super clash of titans because these guys are both extremely dangerous with incredible power.
Jimenez went on to say, "If the WBA breaks their own rules and gives Joshua a pass, then we will have no choice but to face Wilder on November 4 so let's just wait these 6 days and wait on the WBA. Regardless, Luis will fight any of these two – in fact if it was up to Luis – he would fight them both this year and unlike Joshua and Wilder, he is confident in himself and he will unify all four belts by 2018."
The WBA went to Twitter to release the order for the Brit and Cuban to face each other on August 3rd.
WBA orders Joshua vs Ortiz. #WBAboxing https://t.co/iAwCHL2JGc kingkongboxing @anthonyfjoshua pic.twitter.com/7Ahf12HJZy

— WBA Boxing (@WBABoxing) August 3, 2017
If an agreement is not reached the fight will be called to purse bids.