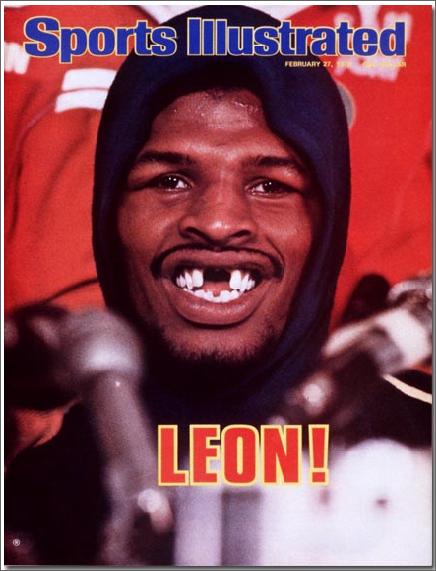 In discussing the biggest heavyweight title fight upsets in boxing history, there are certainly many notable examples. A recent list of the 5 biggest heavyweight upsets goes over some of the best of all-time, including, most notably, Buster Douglas's 42-1 shocker over Mike Tyson. Still, there are many other heavyweight upsets that either could have snuck onto that list or at the least, deserve to be included in their own. Here are 5 more of the biggest heavyweight title fight upsets of all-time.
Jim Braddock UD 15 Max Baer: It's the upset the spawned one of the best boxing movies of all-time, and it's one that is firmly implanted in the heads of most boxing fans as the classic example of a major upset. You have the nice-guy underdog with the down-on-his-luck story, giving it his all, and you can't help but root for him. Then you have the seemingly insurmountable champion, unknowingly ripe for the picking. Braddock gave it his all and put on the fight of his life, took home the heavyweight championship and rewrote the history books in the process.
Hasim Rahman KO5 Lennox Lewis: Lewis was at his peak atop the heavyweight division when Rahman traveled to Carnival City, South Africa, and shocked the world as a 20-1 underdog. Lewis of course had been enjoying the lifestyle a bit too much, filming his scene in Ocean's Eleven, while failing to train properly or acclimate himself to the altitude. He showed up at a then career high of 253.5 lbs, and was brutally laid out with one of the best one-punch knockouts in history. He got his revenge, of course, scoring an even more vicious KO win seven months later, but the damage to his record and legacy was already done.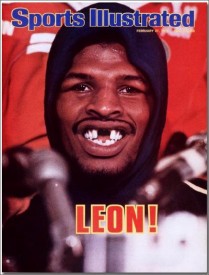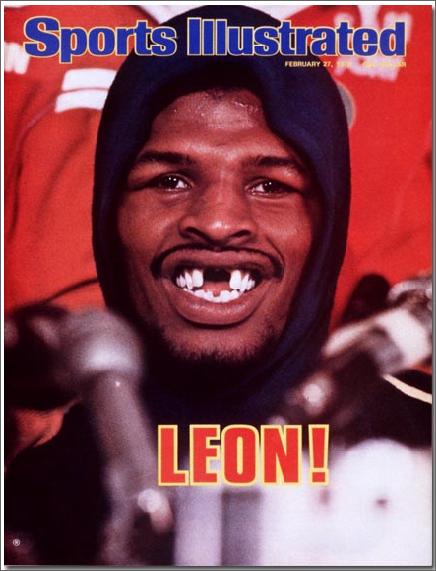 Leon Spinks SD Muhammad Ali: While it was easy to see that Ali had long been past his best – the Thrilla in Manila was over two years ago, and Ali had managed to squeeze in a ridiculous six more bouts, adding even more mileage to his body – Ali was still the recognized king when he met Leon Spinks in February of 1978. [See Ali's career record & timeline here]. Spinks, in all his gap-toothed glory, was just 6-0-1. While a gold medal winner at the '76 Olympics,  he was completely inexperienced as a pro, and was outweighed by over 25 lbs. Nevertheless, he eked out a win that was labeled as the 1978 Fight of the Year by the Ring. He out-hustled the aged Greatest, and earned the hard fought decision. Perhaps even more shocking than the win is the fact that Spinks never came close to earning any further accolades in his career.
George Foreman KO10 Michael Moorer: The win that made Foreman the oldest boxing champion of all-time came 20 years after he last had been heavyweight champ. Against Moorer, he was being outworked and controlled, but was still competitive in the fight. Of course, he knew he only had to land once to turn things around, and he got his opportunity in the 10th, laying Moorer out with a single concussive blast. It was the peak of Foreman's comeback, and the beginning of the end for Moorer, who lost his undefeated record and title, and perhaps more importantly, his confidence and chin, in the affair.
Gene Tunney UD10 Jack Dempsey: Over 120,000 fans came to Philadelphia to watch Jack Dempsey defend his title against The Fighting Marine. While Tunney had a phenomenal record, Dempsey was the clear betting favorite. He was, after all, one of the biggest sporting figures of the 1920s and had legions of supporters. The knockout power and blue collar past of the Manassa Mauler enthralled the American public. Dempsey had been inactive and involved in show business though, while Tunney was ready to finally take what was his. He dominated the bout with his superior boxing skills, and never put himself in harm's way for a Dempsey home run. Tunney defeated Dempsey a year later in the infamous Long Count bout to retain his new title.