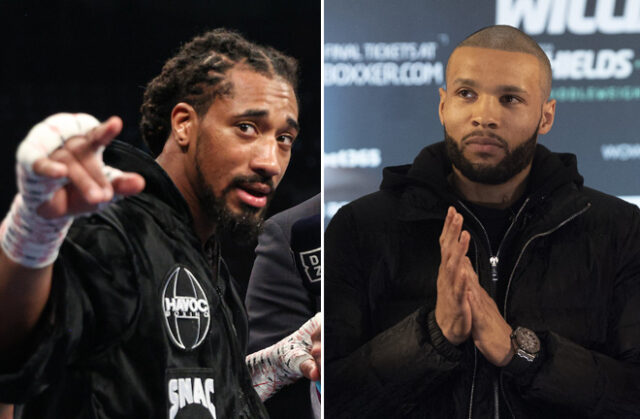 Demetrius Andrade has called for a showdown with Chris Eubank Jr at the O2 Arena and has urged him to forgo plans to face Conor Benn.
Eubank Jr and Benn are reportedly closing in on a catchweight contest on October 8 to meet almost thirty years on from when their fathers fought each other, however Andrade has called out the Brighton man to challenge him for his WBO middleweight world title.
In a video posted on his Instagram on Thursday, the 34-year-old said: "Chris Eubank, y'all offer a lot of money to fight you bro.
"Over $1m, for me it's like over $1m bro.
"It's not for the fans sake bro, it's for your pockets, it's for your dad, it's for your mum, I don't know if you've got kids, I've got kids, I've got four kids bro.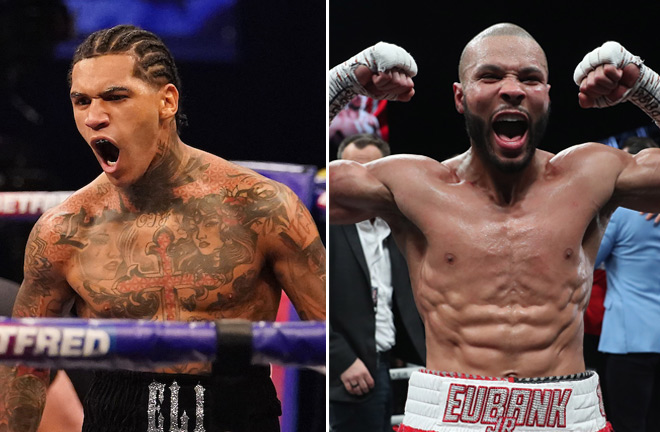 "You feel me? I do what I do.
"But there's a whole lot of money on the table for me and you to fight for the WBO super and when I say super I mean like super, not super middleweight champion [ship].
"We are stars bro. You're a star, I'm a star, I'm a superstar, you're a star. 
"You've got two losses, you're going to make a lot of money, so put this fight together bro.
"You're talking about somebody [Benn] who's not even relevant to the situation."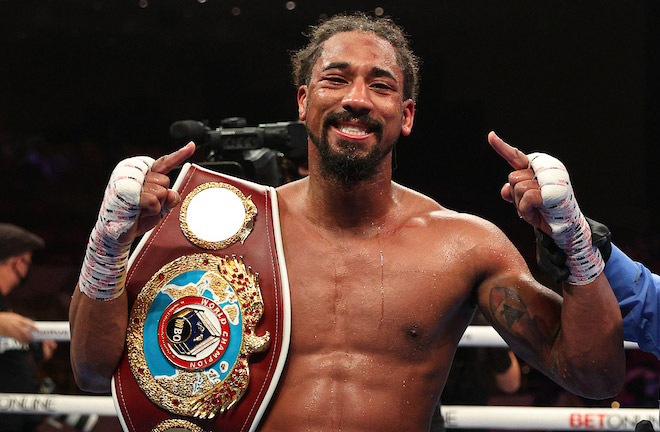 Andrade, who was set to move up to super middleweight to face Zach Parker for the WBO Interim crown in May at Pride Park, withdrew after suffering a shoulder injury.
On Wednesday, the undefeated Rhode Island man was ordered to defend his WBO belt against Janibek Alimkhanuly with the two sides given 30 days to reach a deal, making an immediate fight with Eubank Jr unlikely even if a deal with Benn doesn't materialise.
It was reported that promoter Dmitry Salita was sent a letter by the WBO to negotiate on Andrade's behalf, with promoter Eddie Hearn confirming to Pro Boxing Fans earlier this month that his company, Matchroom Boxing is no longer guiding Andrade's career.
Despite the ruling, 'Boo Boo' who has made five defence of his title, is keen to face the 32-year-old in the UK and claims that Sky Sports are prepared to broadcast the bout.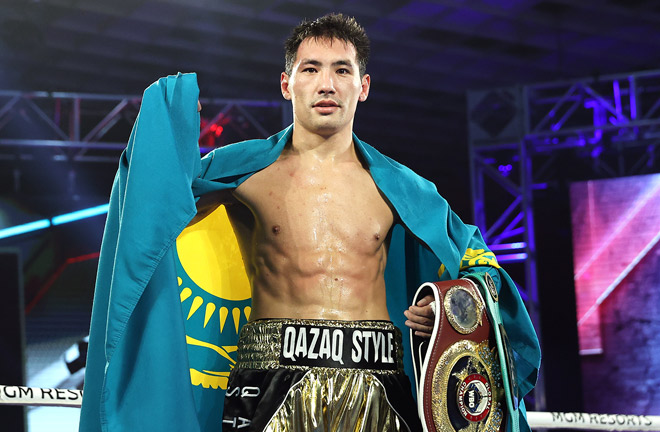 "We need all the fans. All the UK fans, all the American fans, all the Cape Verdean fans that are already going to pull up.
"Trust me, they've got Luxemborg, they've got Amsterdam, I've got UK, I've got Africa, they're going to pull up to the O2 Arena.
"I want to go all the way to London to the O2 Arena I'm going to fight you in your backyard with my belt, because Sky Sports know real fighting and real boxing.
"Thank you Sky Sports for putting the opportunity out there.
"Chris Eubank Jr man, don't do that, don't do that, don't do that, don't do that, stop acting like that bro, stop acting like that.
View this post on Instagram
"Let's make this money, let's feed our kids, let's give boxing fans what they're looking for that's Demrtieus Andrade vs Chris Eubank Jr [in] October, November, by the end of the year and everybody we're going to be a millionaire."
Eubank Jr, who called out Jake Paul earlier this week, is set to come down from middleweight, whilst Benn is set to move up from welterweight for the pair to reportedly meet at a catchweight of 156lbs.
According to the Daily Star, the hold-up in an announcement for the fight is due to disagreements over a rehydration clause.