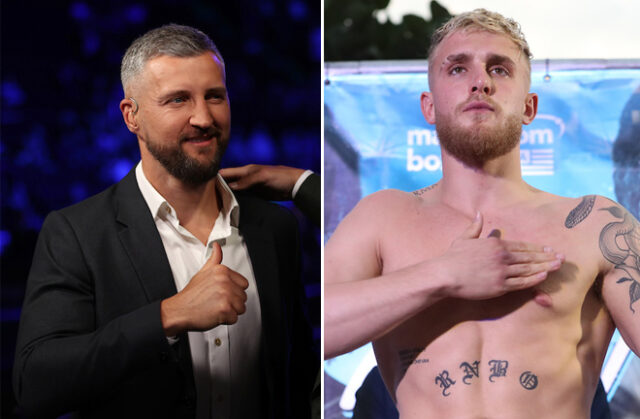 Carl Froch says he would have no hesitation in facing Jake Paul, but insists he would not see it as a genuine fight.
Paul (5-0, 5 KOs) is set to face the first recognised boxer of his five-fight professional career when he takes on Hasim Rahman Jr (12-1, 6 KOs) on August 6 at Madison Square Garden, after original opponent Tommy Fury was denied entry to the USA, although Froch admits he has been unimpressed with the American.
The former super middleweight world champion admits he would accept a bout with the 25-year-old if he called him out.
"I would yeah, because I wouldn't consider that to be a fight," Froch told Daily Star Sport when asked if he'd face Paul.
"I know he's doing what he is doing, and he is improving, and he has people that want to watch him box, which is great, fair play to him.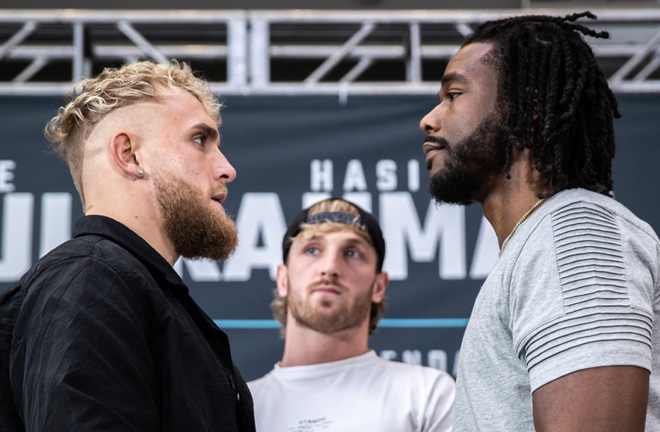 "But somebody like that, how do I put it, if I tried to play football against the top clubs, it's going to be pointless me being on the bench, or me playing tennis against the top players. 
"Jake Paul, is playing at being a professional boxer, but he is not.
"He can't really fight, he knows how to stand up straight and he knows how to swing a punch, but he's not a professional boxer. 
"So to answer your question, if Jake Paul called me out, then absolutely."
Paul fights for the first time since knocking out former UFC star Tyron Woodley out cold in December.
Rahman Jr, who will have to make the 200lb cruiserweight limit for the fight and can come in no heavier at 216lb at a second day weigh-in on the morning of the fight, despite usually fighting at heavyweight was stopped in his last fight in April to Kenzie Morrison, his first loss in 13 fights as a professional.
"I am being fined, after four ounces, every pound over I lose 25 per cent of my purse," Rahman Jr claimed of the stipulations in place during an interview with the MMA Hour.
"They leave a lot of stuff out when you're dealing with Jake Paul and his antics. For example, if I came in at 202lb for the weigh-in, and then 216lb for the rehydration weigh-in then I would get the minimum, which I think is $5,000.
"That's because of two pounds they are that scared. They want to put all that pressure on me to make the weight to say 'you're losing 25 per cent for every pound you're over', so if I come in 204lb, I get the bare minimum which is capped at $5,000. It's a lot that goes into these fights."