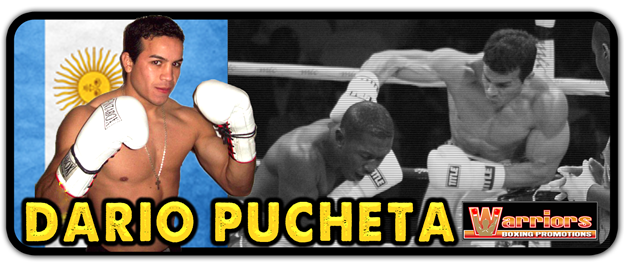 Warriors Boxing proudly announces the signing of Argentinean junior middleweight contender Dario "El Gallo" Pucheta (20-2, 11 KOs) to a promotional contract.
28-year-old Pucheta went 102-8 as an amateur in Buenos Aires. He turned professional in 2009.
"I am happy to have signed this exciting new prospect from Argentina," said Warriors Boxing President, Leon Margules. "Both his losses were highly controversial and we think he'll make a big mark in the international boxing scene when we get him active in the U.S."
Pucheta, trained by his father, is a very patient fighter who works behind the jab and can fight coming forward or counter punch.
"He's always in fantastic shape. That's one of this greatest strengths," continued Margules. "He's a tireless worker in the gym, determined to become another great champion from Argentina and we're happy for the opportunity to help him get there."