Upcoming Boxing Picks & Boxing Betting Odds
After a slow start to the calendar year, things will be picking up over the next month or two. Besides being able to sit back and enjoy some high quality match-ups for a change, that also means that you'll be able to put your money down and get in on the action with some intriguing opportunities, if you're so inclined.
Here, I'll take a look at the two mega-fights we have in the next two weekends, Nonito Donaire vs. Guillermo Rigondeaux and Saul "Canelo" Alvarez vs. Austin Trout and see what the betting odds are like, and where the smart money is. Then, I'll take a look at a slate of additional matches with big underdogs and analyze whether it would be wise to take a flyer on any of them.
Sign up to bet on boxing with Bovada and receive a 20% cash bonus up to $100 on your first deposit!
Saturday, April 13: Nonito Donaire vs. Guillermo Rigondeaux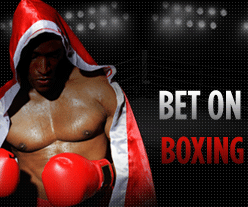 Sign up for Bovada and get a 20% bonus up to $100!
I like Donaire, but I'm willing to be swayed if the odds are tantalizing enough. In boxing wagering, it's not all about the elementary notion of "who you think will win" the fight. It's about finding odds that paint a less-favorable picture of the true probabilities than what reality would indicate. In a straight-up sense, I like Donaire, but if the odds for Rigondeaux are not in line with what I perceive to be reality, he might be a good bet.
So the question becomes at what point does Rigondeaux represent a good value bet? I would say anything over +300 would be sterling value. Some of the early signs have got my spidey-senses tingling. I've seen Donaire at around -250 with Rigondeaux fetching a modest +180 quote. It's as if the wise guys like Rigondeaux, when a PFP guy like Donaire is barely a 2-1 favorite against his 11-fight opponent.
While getting Donaire at -250 is the cheapest we've seen the "Filipino Flash" going off at for years, this is a tough fight. I'm not sure putting up $250 to win $100 against a fighter of Rigondeaux's stature is the slickest of maneuvers. So the opposite side of the bet is appetizing, right? Well, not really. If I'm going to pick against a fighter like Donaire, I'd like to be getting better than +185 for it.
Saturday, April 20: Saul Alvarez vs. Austin Trout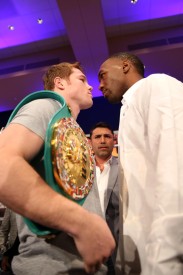 As this fight nears, I like Alvarez. In a straight-up sense, I think he'll probably win. With him going at anywhere from -225 to -300, there is some value on Alvarez, who has been getting much steeper odds in recent fights. Well, obviously this is a much tougher spot, hence the better quote. Again the nature of the odds speak volumes.
With a fighter who has rip-roaring popularity like Canelo, there is naturally going to be more support for him at the betting windows. It's curious that he can be had as low as -225 at some books. While we want our bets to have good value, we also want to think what goes behind creating such a low quote.
Similar to the Donaire-Rigondeaux fight, the book seems to be dangling a carrot for you to take the favorite. Doing what the books wants usually leads to ruin. So these lines have me thinking a little bit, like something is off-kilter.
Perhaps this calls for an outside-of-the-box move. The lines seem to have a built-in wise guy angle that favors the underdogs. So rather than getting heavily-involved, how about a little bit of an underdog parlay against what seem to be "square" favorites.
If you're able to get Rigondeaux at +200 and Trout at +225, a $25 parlay would get you $218.75 in winnings. Then again, with the odds so screwy for both fights, laying off might be the right move. Sometimes in boxing wagering, we can outsmart ourselves. It's just hard to not take the opposite side when the bookie is even imperceptibly trying to bait you to take a certain side.
With Donaire at -250 and Canelo at -225, it's like the guys in charge are saying "Take the favorites." Because they know the underdogs are very live. Fans and bettors alike are hesitant to bet against guys where there is no memory of them ever losing. Add into the mix that Donaire and Alvarez customarily go off as -500 or bigger favorites, offering them as moderate favorites will surely attract a lot of money on those sides. So when the rest of the world zigs, we zag.
Look who is in business year after year. It's not the bettor–it's the book. That's why there's splash-guards at the sportsbook john made of the finest Italian granite. Because the public loses. So we find no comfort in siding with the public. Even though the underdogs are not offering great value at roughly 2-1, reading between the lines a little bit makes it so parlaying Rigondeaux and Trout for a very small play is maybe worth a look. This next few weeks is probably not the greatest time to get too heavily involved, especially with the action that lies in the near future.
Interesting Underdogs Coming Up…
Audley Harrison (+550) vs. Deontay Wilder (4/27)
Not that Harrison is a guy you feel comfortable backing, but his power and Wilder's skimpy track record and unproven chin make him sort of viable at +550.
Julio Diaz (+600) vs. Amir Khan (4/27)
Anytime a guy who can punch faces someone as chinny as Khan, you almost have to take him when the odds are so big.
Fernando Guerrero (+650) vs. Peter Quillin (4/28)
Guerrero really doesn't stand much of a chance. Quillin is too assertive and strong for the smooth, but underpowered boxer. But +650?
Bermane Stiverne (+400) vs. Chris Arreola (4/28)
Arreola should win, but maybe it's time to start angling for a spot against the erratic Californian. So why not an interesting little X-factor who can punch like Stiverne?
Zab Judah (+500) vs. Danny Garcia (4/28)
If there is ever going to be a time Judah is going to show his once-heralding menace, why not in Brooklyn against a guy whose stature in the sport isn't totally cemented yet? +500 is worth a tickle.
Robert Guerrero (+600) vs. Floyd Mayweather (5/4)
Chasing the upset win against Mayweather has proven to be costly, but at 36 and getting 6-1, history tells us we should start pulling the trigger.
Lamont Peterson (+300) vs. Lucas Matthysse (5/19)
Matthysse is red-hot right now, but despite all his issues, Peterson is a handful. He's a tough nut to crack and is proven in close fights late.
Paulie Malignaggi (+700) vs. Adrien Broner (6/23)
Malignaggi is up against it in this fight, but he is fighting a guy moving up two classes and this might be a decent stylistic match-up for the underdog. I don't think he wins, but not to an extent that surpasses 7-1.