To say boxing has an unsavory reputation is something of an understatement. It's a sport where the decisions are given to the guy who lost the fight so often that it takes an especially egregious example to give fans a sense of outrage. Managers and promoters routinely screw their fighters on their earnings, and the supervision of the sport is usually a bad joke.
Even so, in light of recent events sports fans in general should be posing the question: does boxing deserve it's terrible reputation? Pugilism is undeniably dirty, but is it really the dirtiest business in professional sports? Not anymore.
Cycling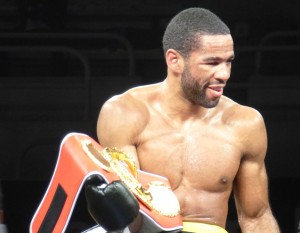 Boxing has had its share of doping scandals, most famously when Shane Mosley admitted to using PEDs in preparing for his rematch with Oscar de la Hoya. The last year alone saw Lamont Peterson and Erik Morales in the dock for steroids, Juan Manuel Marquez's physique for the fourth Manny Pacquiao fight sparked rumors of steroids, and Pacquiao himself remains at the center of a PED abuse whispering campaign.
Yet boxing is a far cry from the world of professional cycling, particularly in the wake of Lance Armstrong's revelations of years of systematic doping. Armstrong's public admission caps certain knowledge that for years almost everyone in the top echelons of cycling relied heavily on PEDs.
Say what you will about boxing and PEDs, but no one can credibly claim that most of the Top 20 Pound for Pound boxers in the world have been doping, not now and not in the past. For cycling, such a statement would have been absolutely true 10 years ago.
Instead, today, many of the best fighters in the world are insisting upon stringent testing standards for their upcoming fights, including Floyd Mayweather, and Nonito Donaire, who almost saw his fight against Guillermo Rigondeaux scuttled as a result.
Match Fixing
Boxing's traditions of stinky decisions and incompetent officiating pale by comparison with international football's (soccer's) recent match-fixing scandal. When the wrong man wins a fight, everyone knows the judges screwed the pooch, and it is as likely to have been due to incompetence as corruption. A fighter taking a dive is actually quite rare in the sport, as is a demonstrably corrupt referee.
Yet those two things lie at the center of the corrupt match-fixing bedeviling "the beautiful game," particularly in Asia. Worse still for professional football, most of the fans actually believe in the integrity of the sport. Whereas your average boxing fan expects peccadilloes like hometown decisions, footie fans don't look at Maradona's "Hand of God" play as being a regular occurrence… except that it is. Once again, boxing isn't clean by any means, but at least it isn't as dirty as FIFA.
So take heart fight fans. The next time someone in a sports bar rails about how sordid pro boxing is, just remember that however one cuts it, boxing is no longer the most corrupt thing in professional sports.