In an action packed fight, boxing once again suffers a loss in the public eye with the Unanimous Decision win over Manny Pacquiao by Jeff Horn. Never mind the fact that Horn wasn't docked points for his three headbutts, never mind the fact Horn's face was a complete mess, never mind the fact that in the 9th RD the referee wanted to stop the fight, Horn was overall completely outclassed. Horn gave a great effort and did better than expected, however, at best I have him at three rounds.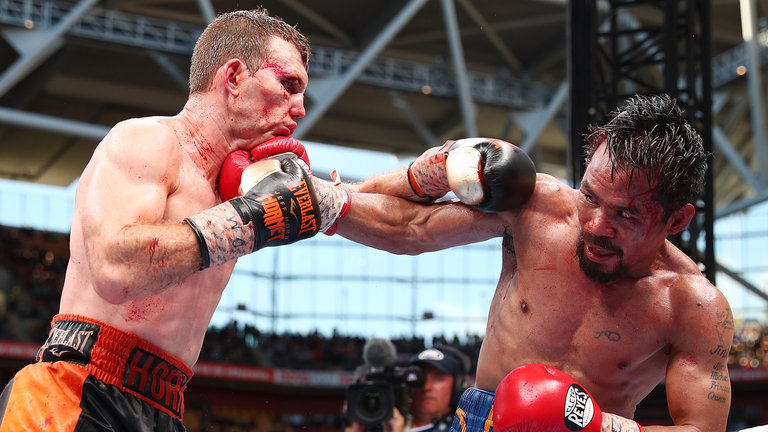 If the punch stats aren't telling enough, (with Pacquiao Thrown/Landed 573/182 to Jeff Horns 625/92), the shock by the commentators & fans told the entire story.  Round 9 was a clear 10-8 round in Pacquiao's favour and in between round 9-10, the ref looked to stop the fight but didn't, due to a begging request from Horns corner. Horn's awkward style gave Pacquiao problems in round 1, and I gave Horn rounds 6 & 10.
Jeff Horn's energy and effort are to be applauded, however, he didn't deserve to win a fight off of participation. Pacquiao dominated Horn and those judges should be banned from hiding moving forward. What boxing suffers from often are terrible decisions which push fans away from the sport. This is at the top of that list and it's sad that Pacquiao has been on the receiving end of two of those decisions.