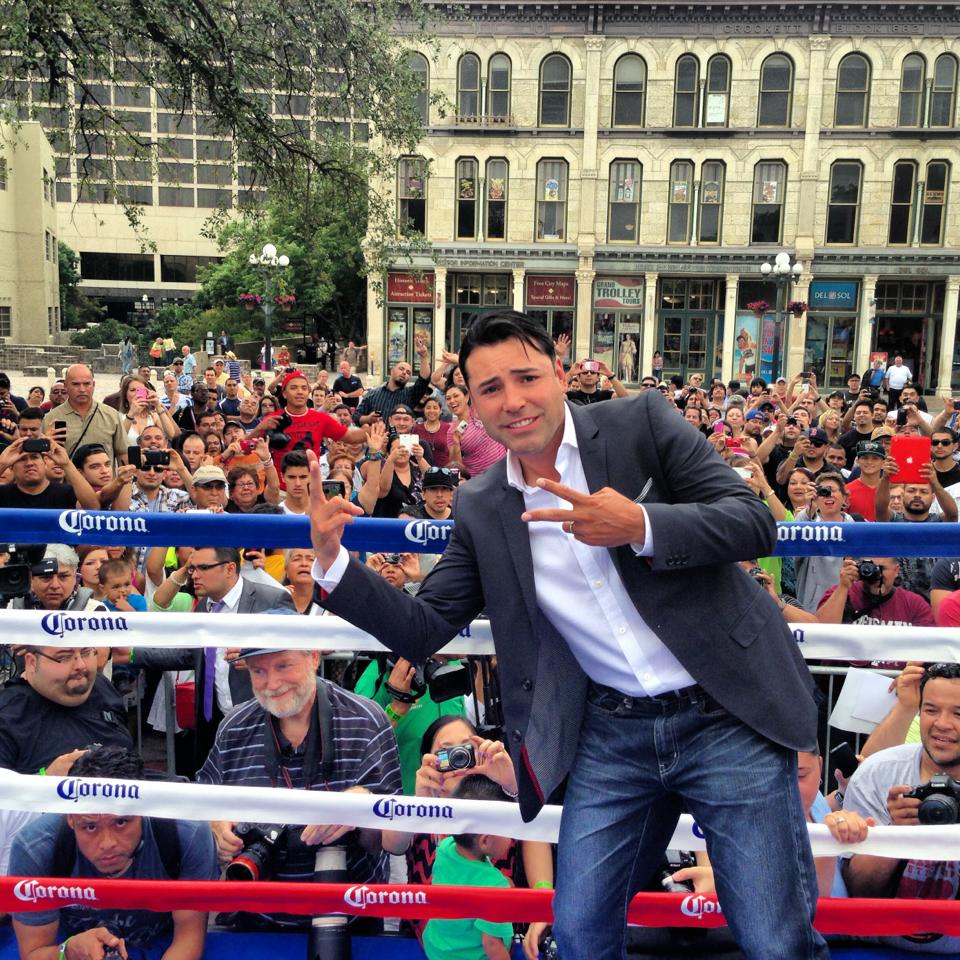 Oscar De La Hoya has announced via press release that he will be voluntarily checking himself into a treatment facility, and as a result, will not be attending this weekend's mega-fight between Floyd Mayweather and  Saul "Canelo" Alvarez, the star of his Golden Boy Promotions stable.
Check out the official statement from De La Hoya regarding his upcoming rehab stint, and more details below.
Here's the full statement which De La Hoya released on Tuesday afternoon:
Canelo Alvarez and I have big fights coming up this weekend. His is the ring and mine in treatment. I will not be at the fight this Saturday to cheer Canelo to victory since I have voluntarily admitted myself into a treatment facility.

I explained this to Canelo and he understood that my health and longterm recovery from my disease must come first. Thank you for your understanding. I ask for your support and privacy during this difficult time for me and my family.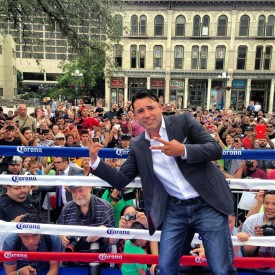 Credit to De La Hoya for taking a step back from what is one of the biggest moments in his company's history, and something which he is very financially and emotionally invested into. Certainly, it must have been a tough decision to make. Good for him for putting his family and his personal life first, he certainly deserves credit for that, and his situation must have been severe.
What will be interesting is whether or not All Access shows anything on this in the final episode this week. There haven't been any hints that I've seen that would suggest that De La Hoya had been struggling as of late.
While All Access is meant to promote the fight, they'd be wise to cover a real angle such as this too, particularly given the level of access which they have and nobody else does.
Stay tuned for further updates and to see whether Canelo, Mayweather or anybody else chimes in with a comment or reaction.