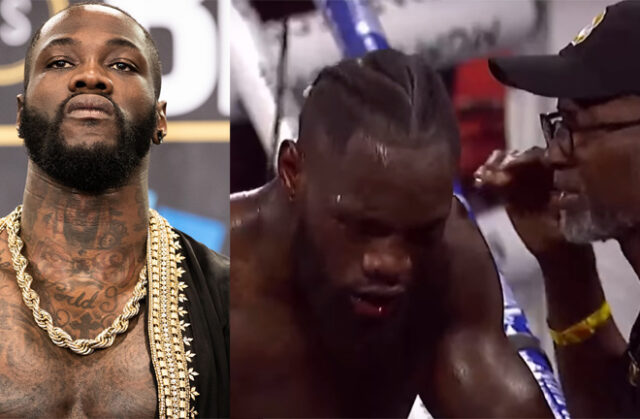 Deontay Wilder's ex-trainer, Mark Breland has released a statement on Instagram clarifying comments made over the weekend and responded to his public feud with his fomer fighter.
Breland was sacked in the aftermath of Wilder's seventh round stoppage loss to Tyson Fury, having thrown in the towel in their WBC Heavyweight title rematch in Las Vegas in February.
'The Bronze Bomber' released a video in October, accusing Fury of tampering with his gloves and separately alleged that Breland had some involvement in spiking his water.
Former Welterweight world champion, Breland broke his silence in an interview with Tunde Ajayi and Spencer Fearon on The Fight Is Right on the weekend, appearing to suggest Wilder's career is over.
"With Deontay and I, that's a part of boxing I guess. His career is done now, so, I'm done and he's done. I'm done with him," Breland told The Fight Is Right.
"Well one thing you all like to say is that, 'He's got a lot of power and that's all.'
"I wish him well and that's it. Only got his power and we'll see how far that takes him, that's all I'm gonna say."
The 57-year-old also responded to Wilder's allegations of him spiking his water.
"I mean, so many people know me, my character speaks for itself," Breland added.
"Spiked the water? If you're looking at the tapes or whatever, you don't ever see that water in my hand. Someone else is giving him the water.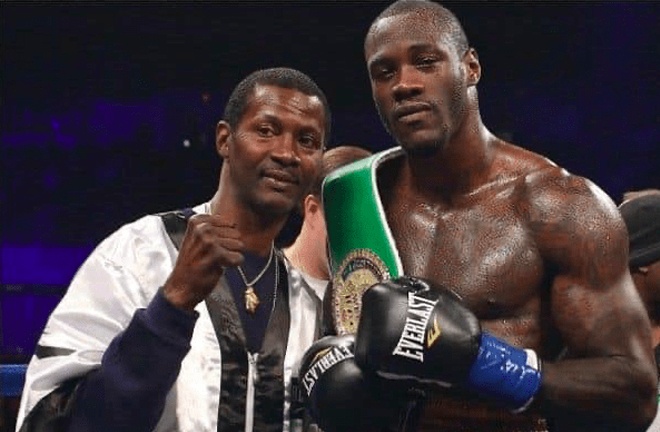 "And regardless of that, I'm there to help you. My attitude is, 'When you win, I win.'
"I've seen some foolish people talking to me about that fight.
"Come on now, only foolish people come out with stuff like that because it's crazy. If you know me, you know me."
Breland also suggested he would have beaten the opposition Wilder faced during their time together, as well as Anthony Joshua.
Wilder, 34, responded to his ex-coach in an interview with 78SPORTSTV saying he felt betrayed by the comments and reiterating his belief that Breland had spiked his water.
"All this shit is coming full circle. It's all making sense now, of all the actions this dude had. He's been envying me, he's been jealous of me, bro, and now all this shit is truly coming out. And I told Jay, I said, 'The thing is keep your friends close but your enemy closer' Wilder told 78SPORTSTV.
"As you can see in that first [Fury] fight, he wasn't even in the ring. He left right after the fight was over, like he was mad or something. Like my guys was paying attention.
"And then in the second fight he was the same way, his energy was off, like he didn't really want to be around and shit like that, like he already knew something was up. And now look at him, he running to the UK people doing interviews.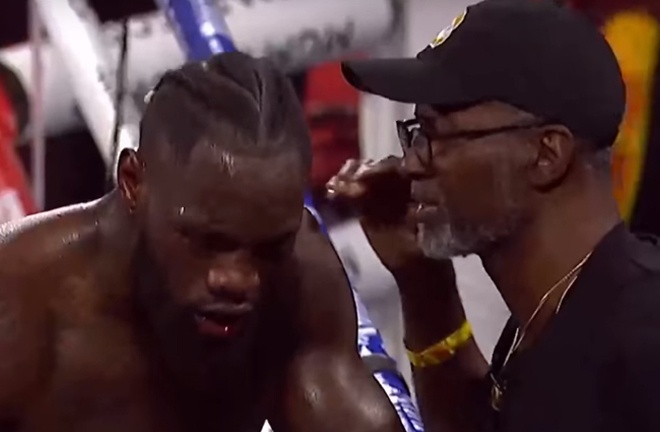 "Oh, you want to break your silence to the UK people, talking about somebody else poured the water. Nah, motherfucker. You did that shit. But it's all good, bro. It's all good! You talking about this the end of my career? This just only the beginning of greatness. But for you, my friend, it is the end."
Breland has since released a statement of his own on Instagram, on Tuesday clarifying his comments.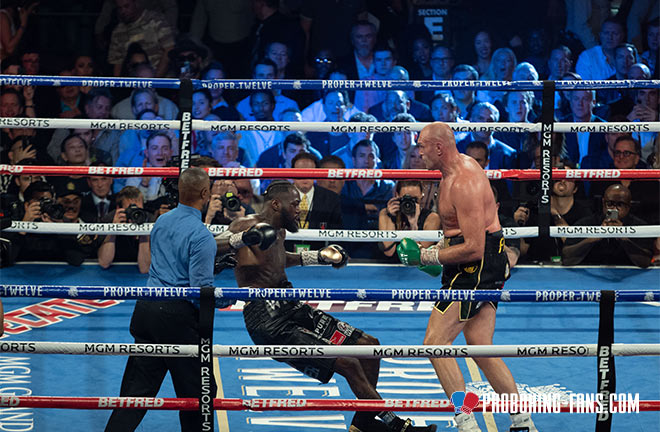 "Anyone who thinks I meant I can beat AJ or Deontay's opponents now at 57 doesn't require a response.. at my age the only fight I'll have is one for my life!…" Breland wrote on Instagram.
"I stand by my words that the skill set & boxing IQ I see on AJ & many of the fighters that my former fighter fought would not get past a few rounds with me (if we were in the same era & weight class obviously).
"As far as saying Deontay is "done, and I'm done" I meant with each other. I don't have no idea of what/where that mans career is going & I'm not interested in trying to predict his career."
Breland went onto comment: "The things that I told Deontay to do had to be run past Jay. Deontay had become untrainable because he was at the point of…. he knows more about boxing than all of us.
View this post on Instagram
"So teaching a correct jab was not a priority to learn once he continued on his knock out streak… so a coach can only teach someone if they're willing to learn"
"We would wait for the champ hours before he arrived at the gym & Jay would inform us of his mood, if he had a bad day we had to 'be quiet' to not be on the receiving end of 'his wrath' according to Jay in an effort to not be 'fired.'
The former world champion said he regretted discussing the accusations about the water being spiked publicly, describing it as a "ludicrous allegation."
Mark Breland has now posted a new public statement on Deontay Wilder… pic.twitter.com/HZssRyH3df

— Michael Benson (@MichaelBensonn) February 9, 2021
Breland concluded the post by saying: "Now this chapter of my book/life has come to an end & I won't be speaking about it anymore!
"To the ones who know me, I don't need to say anything & to the ones who don't, I'm not trying to defend such ridiculous, outlandish allegations.
"Lastly, at that fight just as many others we had NO cutman because Deontay won't need it, so I'm not a doctor but I know blood coming out your ears and dazed eyes could be a Brain issue… and power comes from your legs and his legs were gone!
"SO I MADE A DECISION TO STOP THE FIGHT & I'd do it ALL AGAIN!!! I have a son Deontay's age… I'm not looking to see him go out on his shield! I hope we all stay safe. There are so many bigger issues in the world."