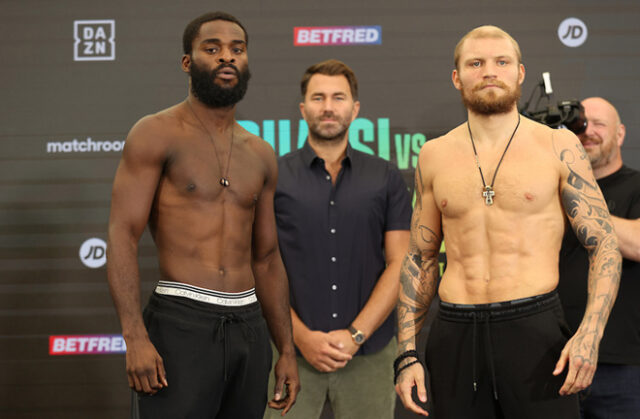 Joshua Buatsi says any weakness show from Ricards Bolotniks will be capitalised on in emphatic fashion when the pair clash in Brentwood on Saturday.
Buatsi (14-0, 12 KOs) meets Bolotniks (18-5-1, 8 KOs) in a WBA light heavyweight title eliminator, capping off the third and final week of Fight Camp from Matchroom HQ, live on DAZN.
The 2016 Olympic Bronze medalist knocked out Joshua Dos Santos in four rounds in May to extend his perfect record to 14 unbeaten and the Londoner insists he will show ruthless finishing instincts if a scenario arises for him to win inside the distance.
"I'm looking forward to a lot, it's been a while since I've boxed in front of fans so that's going to be great," the 28-year-old told Matchroom Boxing.
"It's the main event against a good opponent, we're both ranked highly, we've both got winning streaks and believe we'll win. I'll be there for every round and if I sense any vulnerability from Bolotniks it's game over, I'll take him out.
"It's boxing, outside the ring you be cool, be calm, be nice, but inside the ring, you handle business. When I fight, I must put it all on the line because people say, 'Joshua Buatsi is a nice guy', but if I boxed in a nice way, people wouldn't care.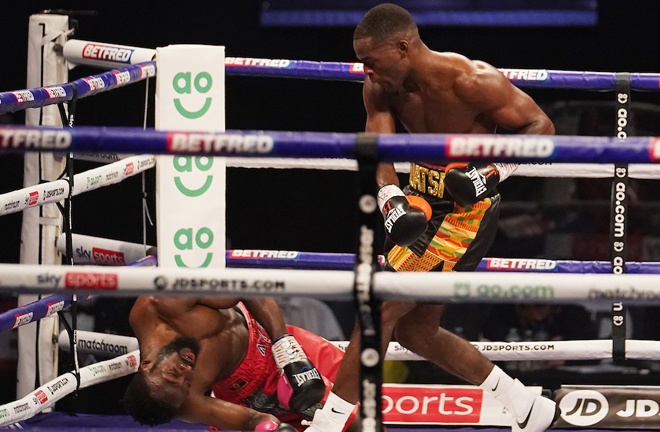 "If you are a big character that's loud and trash talks, the performance doesn't matter as much in a way, but I am not like that, so I am aware my performances must do that talking."
Buatsi, who weighed in at 1743/4 lbs at Friday's weigh in, fights for the second time under the tutelage of highly-respected trainer Virgil Hunter having relocated to the USA prior to his last outing.
Bolotniks, who tipped the scales just lighter at 1741/2 lbs, won the MTK Golden Contract with a tenth round stoppage of Serge Michel, having beaten Steven Ward and JB's compatriot Hosea Burton on route to the final.
Buatsi says he only saw brief moments of the Latvian's success in the tournament and instead tends to look at improving his game rather than focusing on his opponents.
"People have been asking for me to step up and here we are," said Buatsi.
"I know what I have got to do, if it gets tough, I still know what I need to do. I've covered all bases in camp, so I am ready, so tune in and you'll see.
"It's part of the game and I understand it and it's a compliment that people want to see me in with better competition. It's natural for people to want to see and that's what is next in line, so it's down to me to handle it.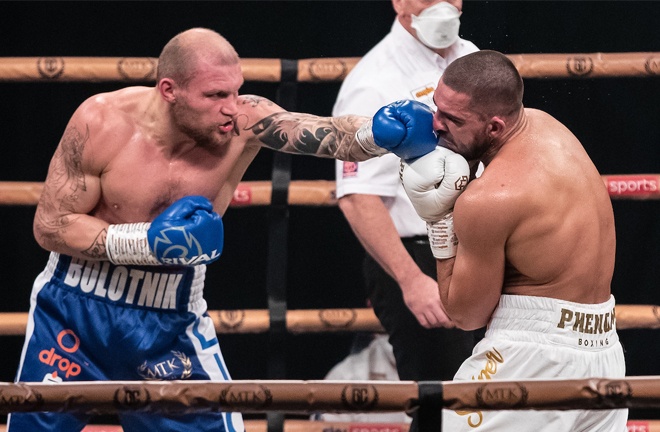 "I saw him box in the Golden Contract final, but it was just one round and a bit of him against Hosea Burton, and that's it.
"I've always said that it's about improving myself as a fighter and covering all angles and aspects of myself and once I do that, I feel that I can do that with anyone put int front of me."
The home favourite makes a seventh defence of his WBA international crown and is closing in on a world title shot, ranked at number two with the governing body, whilst the visitor is the third rated contender.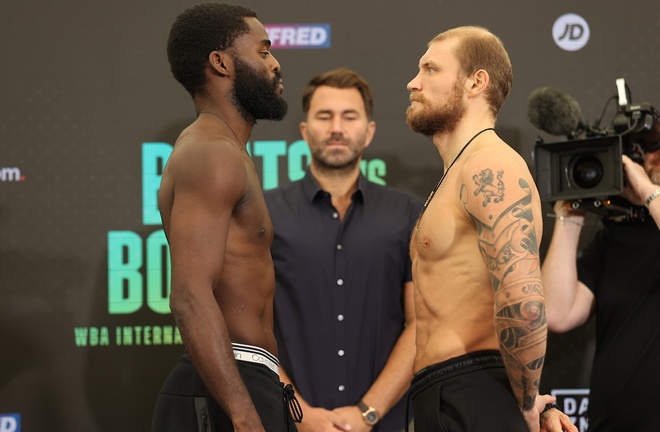 A shot against WBA 'Super' champion, Dmitry Bivol could await the winner, whilst the 'Regular' belt is vacant and Buatsi is hopeful of fitting in another fight before the year is out.
"We were aiming for three fights this year, May, August, and the winter," Buatsi added.
View this post on Instagram
"So, the stakes are high, but I will go in with whomever the team puts in front of me, that's for them, as long as I prepare I'm good, because when you step in the ring there's no turning back.
"This is a very dangerous sport, so you have to make sure you are on it."