Terence Crawford overcame a spirited effort from Egidijus Kavaliauskas, stopping his mandatory challenger in round nine to retain the WBO welterweight title at Madison Square Garden. 
Crawford (36-0, 27 KOs) took some early punishment from Kavaliauskas (21-1-1, 17 KOs), who was able to time the champion with the right hand in an unusual sequence of events. One particular punch appeared to clip Crawford causing him to lose his balance but referee Ricky Gonzalez ruled it a slip.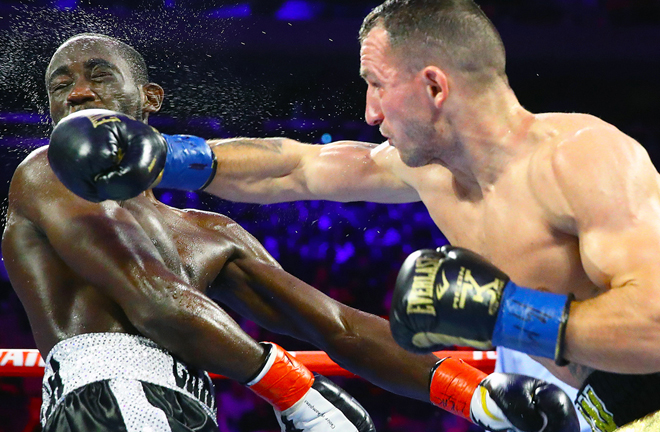 Kavaliasukas, a two-time Olympian took advantage of Crawford's poor start and it was clear the Lithuanian had prepared well for his occasional southpaw stance. Kavaliasukas struggled last time out against another southpaw in Ray Robinson.
Crawford is perhaps the best switch-hitter in the business but curiously remained southpaw. 'Bud' eventually switched to orthodox in the seventh round and put Kavaliasukas down with a three-punch combination.
Even with the knockdown, the challenger had done a decent job in blunting Crawford's heavy shots by rolling with the punches.
At this point, Crawford had begun to really apply the pressure in the hope of producing a knockout. He later revealed his corner's strategy before that fight-changing round.
"The round before that [seventh], my coaches kept telling me stop loading up," Crawford explained.
"I was loading up a lot because the first couple of shots landed, I knew I hurt him. I wanted to give the crowd a knockout. When I started letting my hands go, I started landing more fatal shots."
Crawford would begin to stalk his foe in the eighth with the raucous crowd chanting his name, while looking to finish the job. Crawford managed to trap his opponent on the ropes toward the end of the round but the Olympian was able to punch his way out before the bell sounded.
It was not long thereafter that the home favourite would finally close the show with a knockdown early in the ninth round, followed by a second after that, prompting the referee to stop the fight. 
There is certainly no shame in losing to an ultra-talented fighter like Crawford. The "Mean Machine" can find some solace in the fact he extended the WBO titlist for much longer than anyone expected.
Crawford did not look sharp tonight despite another dominant performance. Kavaliauskas was able to land a considerable number of shots to the head and body although he was considered to be several levels below the pound-for-pound fighter.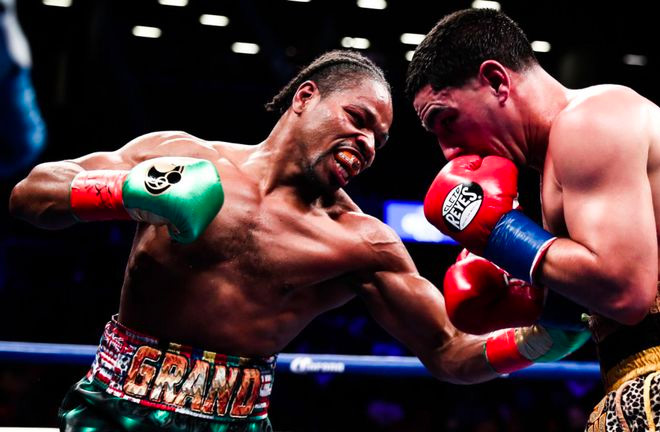 You can argue that Crawford's approach was strategic based upon his post-fight remarks but one of the sport's most avoided fighters has very little margin for error heading into 2020. If Crawford is to face the other elite fighters at 147, he has to continue winning and do so impressively.