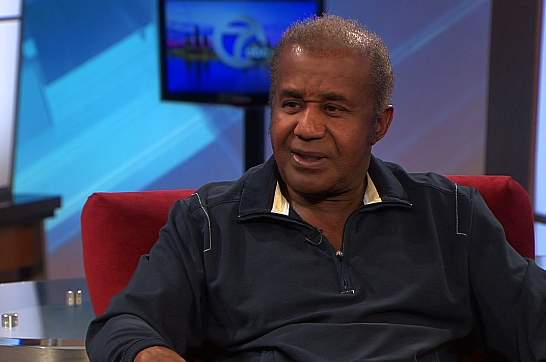 With the disgraceful confusion surrounding Emanuel Steward's passing finally resolved, boxing pundits, sportswriters and even the mainstream media are all paying tribute to a man who might very well go down in the record books as the greatest boxing trainer of modern times. A soft-spoken and dignified public figure in many interviews and in his role as color commentator for HBO, Steward was not just a great trainer, but also a magnificent ambassador for the sport. In life, it was hard to find anyone who ever had anything bad to say about the man. In death, however many paeans we heap upon his name, they will ultimately be too few.
I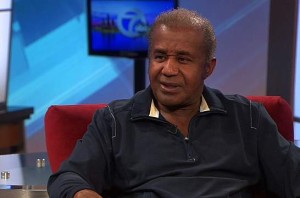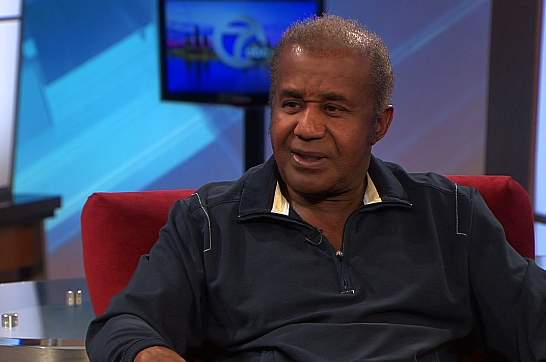 have noticed that whenever the many tributes and obituaries review Steward's career in detail, they focus on the handful of fighters who had a long-term relationships with him. Thomas Hearns is often mentioned, which is appropriate since he was the first of Steward's Kronk proteges to break into the big leagues. Lennox Lewis is almost always there, followed by the Klitschko brothers, who hired Steward after Lewis's retirement.
Steward certainly fine-tuned these fighters into the best they could be, helping them overcome weaknesses and maximize strengths. All four — Hearns, Lewis, Vitali and Wladimir — are rangy boxer-punchers, and to a certain extent I think of what they have in common and do well as "Steward's style."
Emanuel Steward also worked with many more fighters for only a short time. In some instances, his oversight was probably negligible, as was the case for his 1997 stint with Oscar de la Hoya or his 1999 to 2001 tenure with Naseem Hamed. In others, Steward's role as hired gun made the critical difference between victory and defeat, and certainly rank up there with his long-term charges as great career achievements.
Oliver McCall Topples Lennox Lewis
Steward's greatest one-shot achievement was without question the 1994 2nd Round knockout victory won by Oliver McCall over WBC Heavyweight Champion Lennox Lewis. Hired by Don King, Steward plowed long days into rebuilding The Atomic Bull's confidence, and teaching him to exploit a string of weaknesses that marked Lewis' style at the time (his over-reliance on the right hand and bad balance in particular). The result was one of the most shocking upsets of the 1990s, and one with far-reaching consequences, as Lewis hired Steward immediately thereafter, starting a long and fruitful relationship. The rest is history.
Evander Holyfield vs. Riddick Bowe II
Before training McCall, Steward guided Evander Holyfield to his rematch victory over Riddick Bowe in 1993, the infamous "Fan Man" fight. Bowe was the firm favorite in that fight, as many were still writing off Holyfield as a "blown-up cruiserweight." Bowe also had the services of another grandmaster trainer with ties to Detroit, Eddie Futch.
Yet Riddick Bowe was not the same Big Daddy who had taken Holyfield's World Heavyweight Title back the previous year. Although in good condition, Bowe wasn't in the peak form he achieved for the first fight. Some say he was also distracted by the Fan Man incident (although the same could be said of Holyfield).
These things played into Holyfield's victory, but so did Steward. As Steward liked to say, he "put some Detroit into Holyfield," such as the secret handshake of the Detroit Athletic Association, a "a left hook to the body and a right cross to the head. It's that simple." What Steward did for Holyfield was more than just a matter of simple combos, however. He sharpened The Real Deal's rhythm, timing and balance, all critical to his upset win over Bowe. Steward's game plan also kept Holyfield out of the trenches, playing away from Bowe's superior strength and infighting prowess.
The man from Kronk also contributed to Holyfield's sustaining a higher weight on fight night. Steward discovered that Holyfield lost weight in the week before a fight because he loathed hotel food, and responded by cooking up Southern favorites for the Real Deal.
It's the small stories and the details behind the scene such as these, which add even more to his boxing legacy. In modern days, when a big name fighter needed a tune-up, he often wound up in camp with Steward, whether it was Miguel Cotto, Jermain Taylor, or the fighters mentioned above.