Chris Eubank Jr defeated Arthur Abraham to retain his IBO Super Middleweight title with a unanimous points decision victory on Saturday night, live from the SSE Arena, Wembley.
Eubank Jr began actively and showed his energy through his youthfulness by landing punches in the early rounds. Abraham was able to show off his experience by keeping Eubank Jr at bay before landing a few throws of his own. Eubank controlled the first few rounds without troubling Abraham too much, even though a huge blow was shrugged off by the former IBF champion.
Eubank was then stunned by a good shot by Abraham in the 7th, which was countered by punches back. Eubank Jr took his eye of his opponent with his showboating, fortunately this did not effect the Brit and he was able to land more punishing blows to Abraham, who endured everything that came to him.
Into the 9th round and Abraham was trying to hold his own but was feeling fatigued and Eubank Jr connected with a huge left to unbalance the 37 year old. Eubank Jr was in the driving seat and continued to showboat and avoided punches which saw Abraham increasing his shots with no prevail.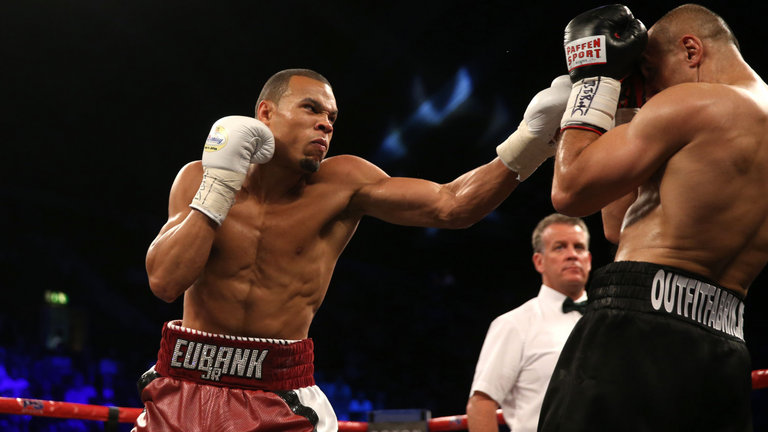 Abraham kept at it but in the 11th round was dealt another blow by his opponent, though Abraham battled on to keep standing when the final bell was rung.
Eubank Jr deseverdly won on points as he was the better fighter but this was definitely his hardest opponent to date.
Speaking to ITV Sport, Eubank Jr spoke of Abraham. "He's the most durable opponent I've faced. I hit him with every punch in the book."
Eubank was happy with his performance, stating he gained experience. "I'm happy with the performance. I got to show my skills, I got to go the 12 rounds and get the experience in."
Eubank Jr will now enter the World Boxing Super Series (WBSS) where he will be apart of an eight man tournament to win the Muhammed Ali Trophy and a share of $50 million.