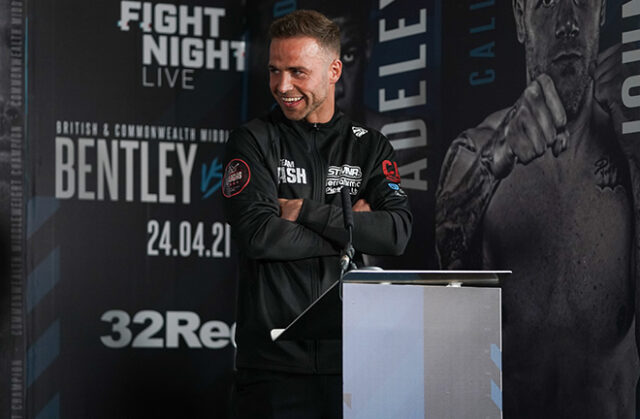 "Listen, I'm not going to lie, I would prefer if it was on a Matchroom show but it's one of those things."
Often promotional politics stand in the way of a good dust up, but that hasn't been the case with Felix Cash vs Denzel Bentley. Frank Warren won the purse bids for the British and Commonwealth title showdown and Cash will enter enemy territory on Saturday night.
Cash was very honest when speaking to proboxing-fans.com admitting that he would prefer to be on a home show, however the 28-year-old insists it will make little difference on the night.
"I've not thought too much about it and it's in a ring. We're both going to have to get in the ring and have a fight so it's no different too if it was a Matchroom show." 
The recurring theme through the pre-fight build up has been sparring stories, the handbags in the gym from years passed. Felix maintains there is respect for Bentley on his behalf regardless of their back and forth at Thursday's press conference.
"I wouldn't say I dislike him, I wouldn't say I dislike anybody in the boxing world but there's a bit of needle there. I've got needle with anyone I'm fighting because I'm preparing to take their head off and they're preparing to do the same to me.
"I don't look at him any different to anyone else I've faced. He's in my way and I've got to get him out of my way."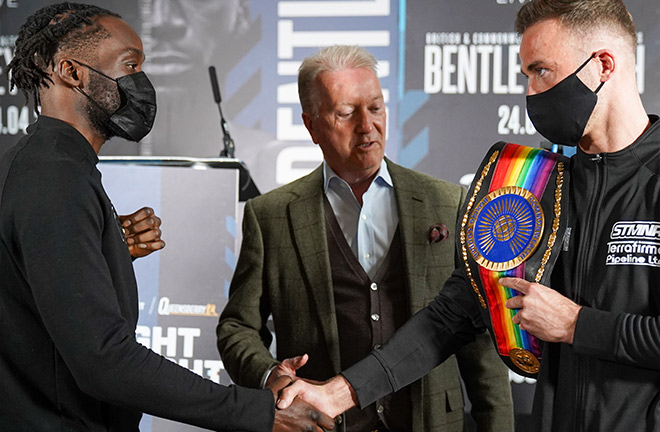 Denzel Bentley will be making the first defence of his British title after defeating Mark Heffron in their November 2020 rematch, a fight that the Commonwealth champion feels he was lucky to have.
"He had that draw with [Mark] Heffron, the first fight, and I thought he was lucky to get a draw in that first fight to be honest.
"Then he came back and obviously he got the stoppage but Heffron had an injury to his eye and how much did that play a part? We don't know. 
"He looked good doing it don't get me wrong but Heffron seemed to nick the first round, he was looking alright, but the right hand seemed to damage his eye, he went into a bit of his shell then and he got bombarded with punches."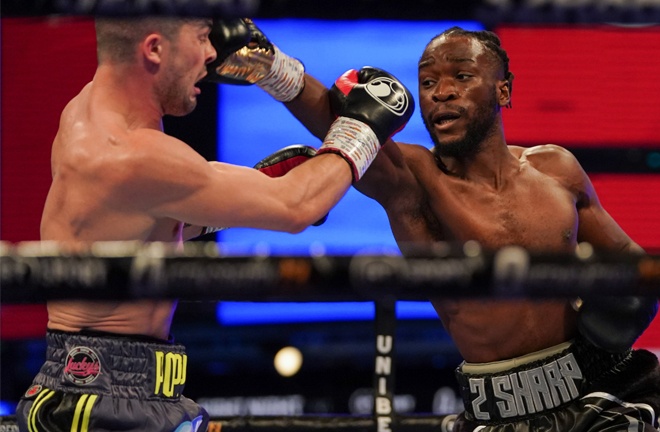 Did the premature ending to the fight take away from any credit Denzel deserved? Would Bentley have claimed the British title if it wasn't for the injury sustained by Heffron?
"He's got a decent jab, I think he can punch a little bit and that's about it. We'll have to wait and see how good he is in there on Saturday night. 
"Obviously it was a good performance and I'm expecting the best Denzel Bentley and a really hard fight. That's what I've trained for."
In Cash's last two fights he has faced Jack Cullen and Jason Welborn successfully defending his Commonwealth title against both. When asked who has the better resume the response was clear, "do you think Denzel would've beat Jack Cullen? Would he beat Jack Cullen? I'm not so sure."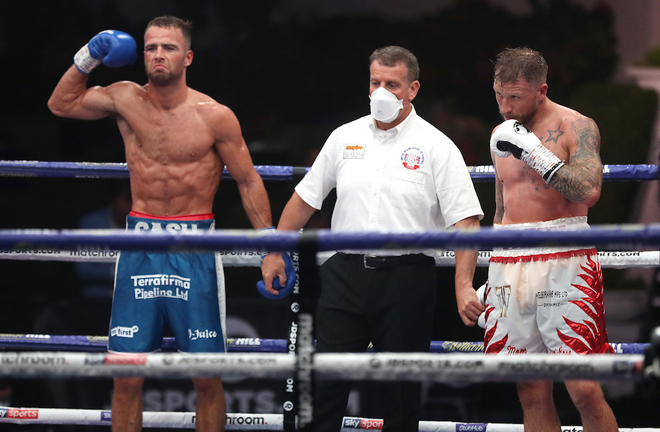 Options were aplenty for Team Cash as Felix, trainer Tony Sims and his management team sat down exploring the opportunities that had presented themselves to them.
One route was the European title, however it was the lifelong desire to win the Lord Lonsdale Belt that has brought us to where we are today.
"It's a title that I want to win and have wanted to win since I turned pro, even as a kid watching all the great British fighters win the British title. Obviously it's a very prestigious title to win and I want to win it."
Clearly a title that means a lot to Cash, but with a European title shot seemingly on the horizon I put the question to him, will he look to defend the British title should he win?
"I hope to God everything goes right on Saturday night, I'll get the British title, but to be honest with you I don't think I will be defending it, no."
Felix trains out of the Matchroom gym based in Brentwood, Essex where success is burgeoning currently.
"The gym's thriving, all the boys are doing their thing at the moment.
"Conor [Benn] had a great performance last time out and then Ted [Cheeseman] had a great performance the week before that then Joe [Cordina] was out before that.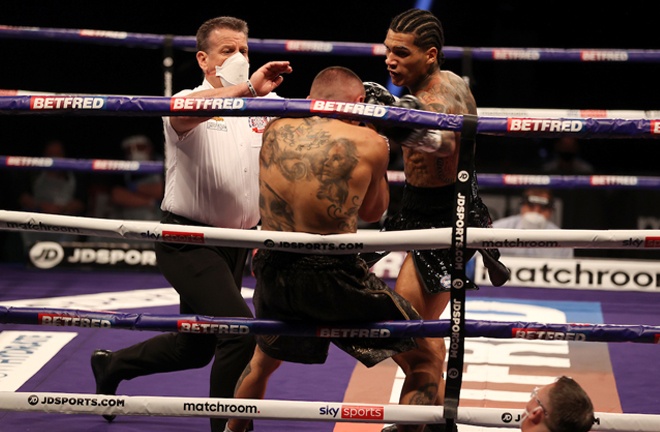 "So keep the ball rolling I'll smash Denzel up on Saturday, please God, and then [Craig] 'Spider' Richards will be out with [Dmitry] Bivol and he can shock the world by taking the world title."
Heading into Saturday night both Felix and Denzel Bentley are confident with the pair adamant that the fight does not hear the final bell.
Whether the fight goes the distance remains to be seen but fortune favours the brave as Felix will look to cash in, but Bentley will hope to remain in the driving seat in the middleweight domestic scene.