All great sporting moments and key events throughout history all have a backdrop worthy of the occasion.
Whether it be the 60,000 capacity; Stade Tata Raphaël Stadium in Zaire for the sensational scenes at 'The Rumble in The Jungle' or the 100,000 seater Olympic Stadium in Berlin where we saw Jesse Owens claim a record breaking four Olympic Gold medals during the 1936 Olympic games where Nazi propaganda had gripped the proceeding.
One thing remains consistent throughout, a stadia befitting of the momentous achievement just witnessed.
"There is no substitute for live crowds," proclaimed Kalle Sauerland in his usual upbeat and jovial tone during an exclusive interview with proboxing-fans.com.
"You can have fake crowds, have fake sounds, this that and the other, there is just no replacing crowds.
"What we did was went to the best film studios in Europe and basically threw Star Wars at it. I think we had more lasers than Darth Vader had in his whole career.
"We have a unique edge bringing in the greatest of all time, Muhammad Ali, our virtual ambassador. We are lucky to have that relationship with the family.
View this post on Instagram
"Especially when you see those stills after the fight, with his image in the background with the lights and what was at stake!
"The expressions on the fighters faces with the image of 'The Greatest' above them! Those images, I think will go down in history."
Sauerland said when describing the visual effects of Mairis Briedis and Yuniel Dorticos in the World Boxing Super Series Cruiserweight final at the Plazamedia Broadcasting Studios in Munich, Germany, which Briedis claimed by majority decision last month.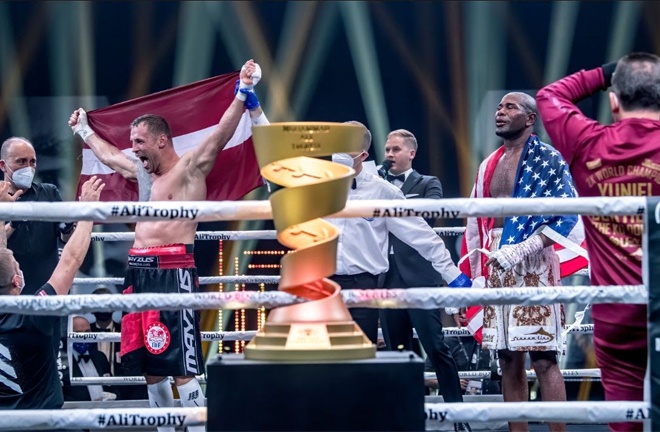 "I do hope this is just a historic time we will be doing this and we will soon be back to normal, but in the mean-time we have to make the best of what it is. From the production team at the WBSS it's a 10-out-of-10 from me."
The prospect of Riga staging its fourth WBSS, (its first final) despite global upheaval had serious momentum partly due to the fact that Latvia had become less affected by the global pandemic.
The proposed stages for the event had some seriously creative candidates, including the iconic Riga Central Market and the astonishing Riga Opera House.
"I had a very low key visit there in the summer, and was taken to both venues by the local council.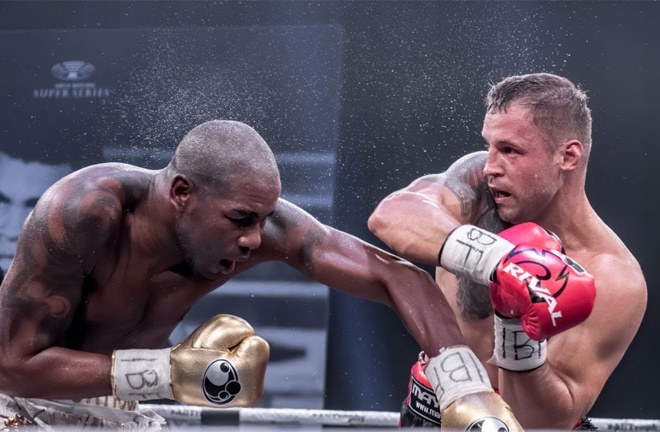 "Both the Opera House and Riga Central Market ticked each and every single box, especially the Opera House!
"It's not only a fantastic venue as a building, but they also have some incredible technical and production facilities, really high-spec stuff and it would have been a great place to do it.
"But the reason we didn't go to Latvia in the end was due to all the moving targets. To have an extra moving target on top with the crowd made it high risk, and we are already high risk as it, much like anybody at the moment."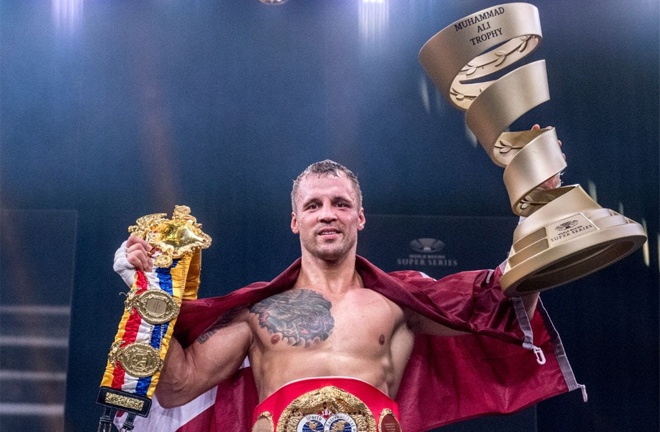 A stage to host any sporting spectacle has become more relevant than ever due to the current global coronavirus pandemic.
Sauerland continued to discuss how this was even more relevant to boxing when such a key element to any event has currently been removed, the crowd.
"You basically have to do two deals! One with a crowd and one without a crowd, and that's just on the boxing side of things.
"On the production side of things, we don't know when crowds will come back! Let's face it, boxing is very far behind football on the government's hotlist of bringing things back.
"We have zero political power, zero lobbying power with the governments, it doesn't work like that in boxing. Unfortunately we are lying at the bottom of the pond and looking up to the big brother of football and see how they handle this."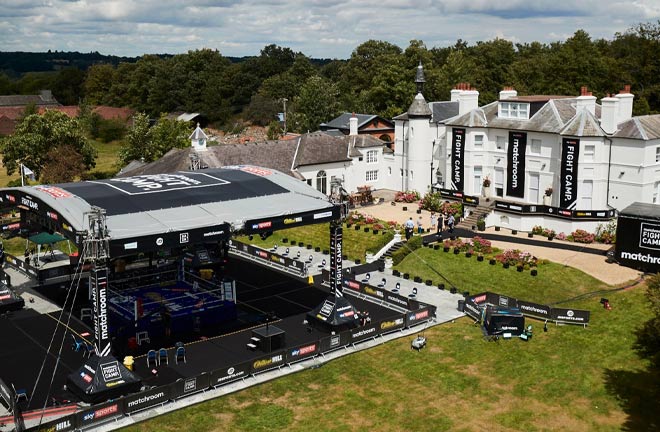 Kalle continued on how the smaller promoters are with their backs against the wall during these challenging times.
"If you look at the small-hall promoters, they are the ones that will be hardest hit and the ones I feel for most.
"Relying on crowds without media deals especially in the UK is near on impossible. Lets say they do a York Hall show without TV?
"They can bring in a crowd of 20%, now that is only 208 people, that is just not going to stack up, so it won't happen!
"Look at the bigger fights, say you wanted to go to the O2. We did Taylor vs Prograis there and I think it did around 18,500 roughly. With the 20% crowd, we are looking at around 3,600!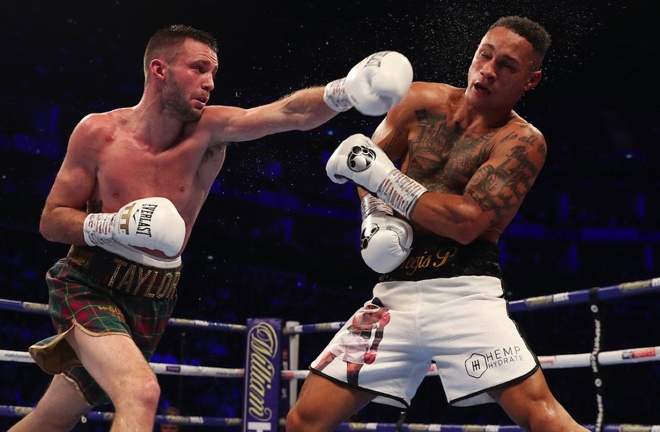 "You are going to struggle to get the rent out of the building with that.
"Obviously there are still deals that can be done. But it's not going to jump from 3000 to 18000 overnight, we probably will have to see it being done with small crowds first and see it phased in probably.
"I did see Tony Yoka fighting in France and he had 5000 apparently. I do think things will go back to normal, but it won't go from one to a hundred straight away."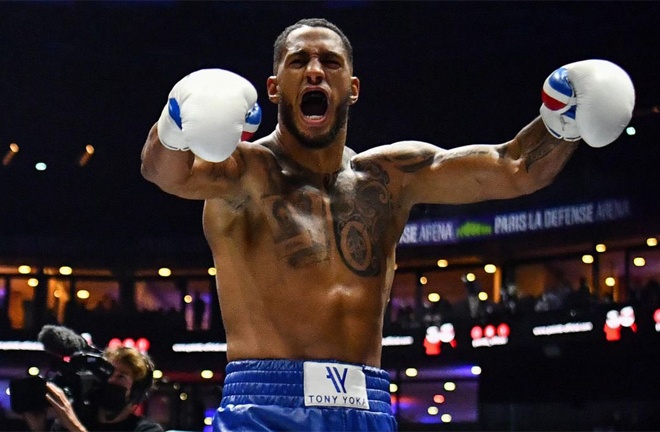 With the WBSS' ethos of a true emperor claiming rule to a particular weight class within a whirlwind of 50/50 fights, the tournament's physical platform should be in the same mould, a feat Kalle Sauerland and the WBSS have certainly tried to achieve early.
Craven Cottage was mooted for the Groves vs Eubank semi-final, albeit an ambitious task in late winter and during the height of the English football season, the visionary sparkle for ground-breaking and captivating Arena had begun.
However, the current global pandemic has included many more obstacles for Sauerland in search of a home for the highly-anticipated WBSS Season 3.
"It does sound very complicated. But I think if you have experience in the business and you are dealing with people who are professionals, I don't think it is rocket science.
"You talk about outdoors though! Unless you are in the desert, and it rains in the desert by the way, you have that extra risk. Like I said before about Latvia with that extra layer of risk, do you and the fighters really need that layer of risk.
"I don't think you will see a Fight Camp in Eddie's (Hearn) backyard in the middle of the UK winter, although I am the lunatic who looked at Groves/Eubank outdoors in February.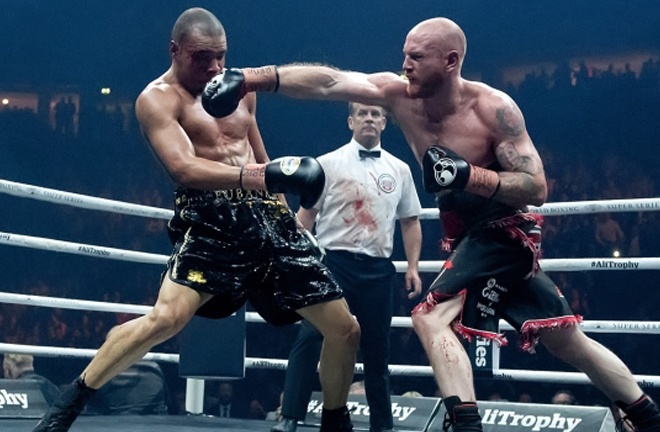 "Basically everyone is looking at the outdoors shows, but I suppose it's all about risk assessment.
"It has to be looked at from both a business and a boxing point of view, you don't want the shows to be called off."
Kalle Sauerland's vision for captivating, exceptional and most importantly safe arenas to host the much cherished WBSS has seen some audacious ideas come to front. From Craven Cottage to an Opera House in Latvia, project location for the WBSS appears to have no bound.
"We have seen some great scenes for the WBSS. I've got to say Riga is up there, Sochi was also very cool, it's so tough to pick a favourite. We also went to Tokyo and even the O2 in London!
"This has taken me to new countries within boxing, it's fascinating to see how it is all done in other parts of the world, I have never even visited!
"Myself and the series has grown and we just got to keep pushing."
During a time of forced zero attendances and dwindling profits, the Arena's' importance and challenge is greater than ever before. Enter the Arena.
By Adam Noble-Forcey
Follow Adam on Twitter @Adam4cSports