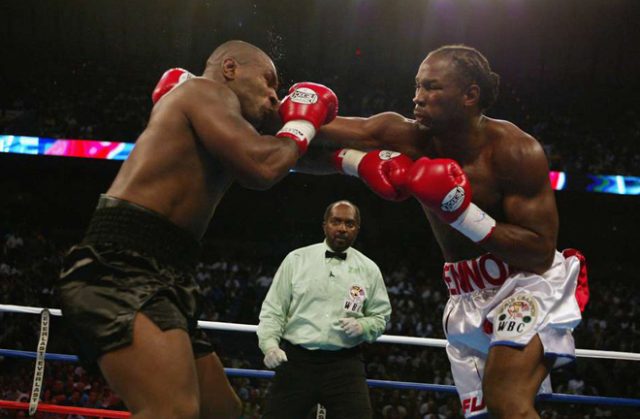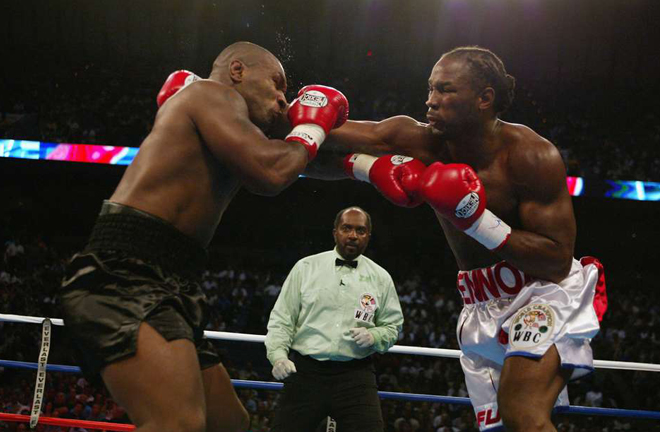 "Everybody involved with that event, whether they were on the HBO side, Showtime side, Lewis side, Tyson side, will tell you the promotion itself was the worst thing they were ever involved in, in their lives. There were people on my staff who were literally damaged psychologically from working on this event and I think I was one of them!"
Promoter Kathy Duva has been involved in big time boxing ever since Main Events' break out fight with Thomas Hearns and Sugar Ray Leonard's 14 round war in 1981, yet one fight lives long in the memory, above all.
The generational fight which pitted former undisputed World Heavyweight champions, Lennox Lewis and Mike Tyson together in Memphis, Tennessee on June 8th 2002 had all the makings of a super fight.
Tyson, the youngest ever Heavyweight World champion was chasing one last shot at glory, despite his best days undoubtedly behind him, whilst Lewis had just come off the most satisfying victory of his career, by his own admission, following his rematch stoppage over Hasim Rahman in Las Vegas.
However, the pair had become familiar with each other personally, 19 years prior to their eventual meeting. After winning the World Junior Championships in the Dominican Republic in 1983, Lewis travelled up to the Catskills to spar Tyson, who was there alongside trainer Cus D'Amato.
In spite of being a three-time Heavyweight World titlist and reaching undisputed status following his victory over Evander Holyfield at the Thomas and Mack Center in 1999, it was a dust-up with Tyson that Lewis desired most, a fight he believed had eluded him permanently after Tyson was incarcerated in 1992, following a rape conviction.
The bout took far longer to materialise than they had anticipated, with both men in the twilight years of their respective careers, especially after their scheduled Las Vegas bout was called off after a scuffle at a New York press conference, an experience Lewis' Promoter at the time, Kathy Duva recalls with much trepidation.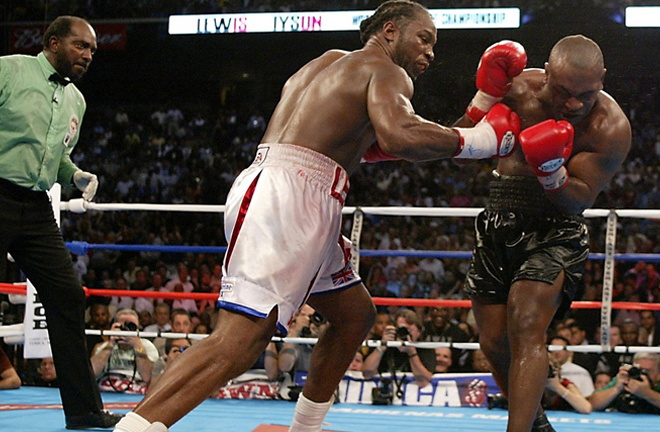 "That was painful," Duva recollected to Pro Boxing Fans.
"That took almost a year to put together between the stops and starts especially after Tyson had hit Lennox at the press conference and the fight had got cancelled and we had to start over.
"Vegas wouldn't let the fight happen there and we had to find a new place.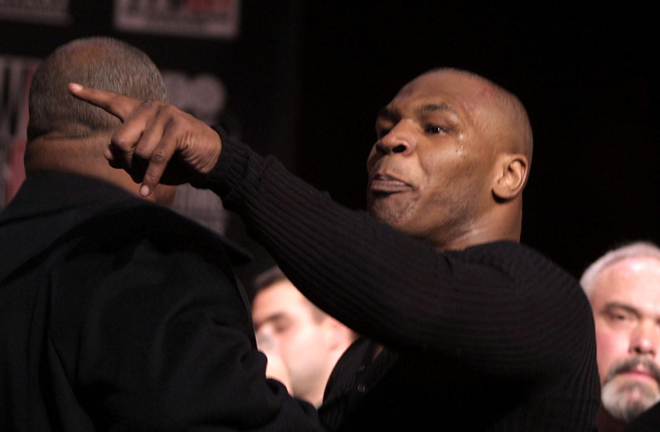 "Everybody had lawyers, everybody. I remember having to sit through conference calls every Tuesday afternoon, which would last two hours at least with a bunch of lawyers all talking to each other over the phone trying to promote the fight.
"Meanwhile we were going 'guys we can promote the fight we know how to do this. They were presenting us with check lists, with basically our normal, every day duties."
The bitter rivals squared off in New York to promote their high-stakes clash, however tempers flared, with Tyson appearing to bite his counterpart on the leg.
However, Duva admits she tread with caution and remained anxious on the status of the bout, even prior to the brawl at the press conference. Duva had ordered that the pair to be kept apart, but insists matters were taken out of her control.
"I had an inkling something was going on, I was baring concern that Tyson was going to do something to Lennox," Duva confessed.
"And I spoke to Lennox and told him 'we're going to keep the two of you apart,' I wasn't going to allow them to do a face-to-face I was very concerned about that.
"I left everyone with this edit they're not going to go face-to-face.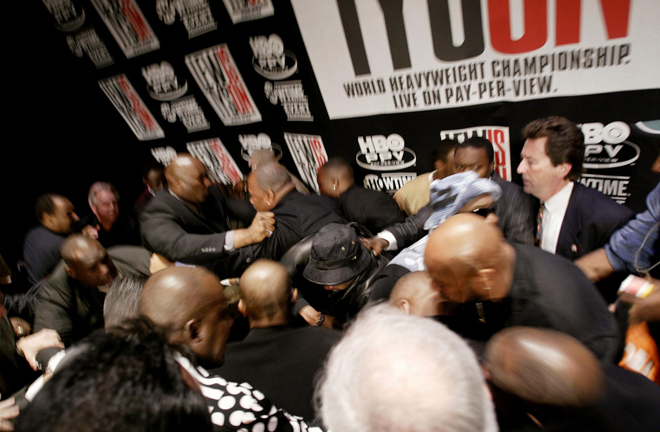 "I had someone working for me at the time who was the COO of the company because at that point I had gone to law school in the previous two years I wasn't running the day-to-day.
"The person who was assured me everything would be fine and he was friends with Shelly Finkel who managed Tyson and once I went to sit in the audience and he went up onto the stage he whispered in Lennox's ear 'go stand face-to-face with Tyson, everything's ok.'
"I later learnt the attack on Lennox was completely planned and I had a feeling it was just because, I was getting so much pressure from people, even people who should have been aligned with me to have them go face-to-face and I kept saying 'no, no, I'm worried, Tyson there's something wrong with this guy.'"
In the aftermath, the Nevada State Athletic Commission refused to grant Tyson a licence and Duva was left searching for a new venue and a state which would be prepared to house the youngest ever Heavyweight World champion.
Memphis, Tennessee had stepped up to host the super fight, but with a lack of any prior history of promoting major bouts, the difficulties of delivering the fight the world demanded made the situation convoluted.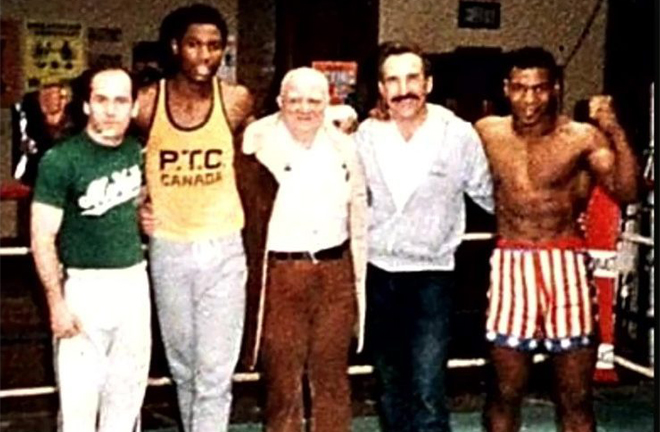 "I think they [Nevada Athletic Commission] had revoked his licence and told him he was going to have to come before them if they were going to consider letting him fight there again.
"Once the fight was remade they had the meeting and they came to the conclusion that they were going to revoke his licence and refuse to issue a new one I think it was for a year or whatever, so the fight just couldn't happen there.
"Once they did that it was hard for a lot of the states that typically do boxing to say 'oh we'll take it.'
"But at the same time we were getting calls. I remember the commissioner of Georgia calling me up, a few other states, not many, but enough that called up and said 'we'll host the fight, no problem' and one of the ones that called was Tennessee.
"So the fight ended up in Memphis and as I said we had to build our own infrastructure, because none existed, they'd not done a big fight before.
"I don't think of Tennessee as being a hotspot of boxing in any shape or form officially and I don't think it was then either.
"We were dealing with an inexperienced commission, there was no one place to organise everything we just had a host hotel and we built all our own infrastructure ourselves, it was an enormous amount of work."
Matters were complicated further with both rival TV networks, HBO and Showtime co-operating with each other, almost certainly reluctantly, a complete rarity in the sport.
Such is the scarce nature of two fiercely competitive broadcasters working together, it's unsurprising that it's only happened on two occasions since, with HBO and Showtime also collaborating to produce Floyd Mayweather and Manny Pacquiao's anti-climactic showdown in 2015.
Deontay Wilder and Tyson Fury's World Heavyweight title rematch in February also brought two networks together, however by all accounts ESPN and FOX worked together relatively smoothly, however Duva admits it was the toughest challenge of her career.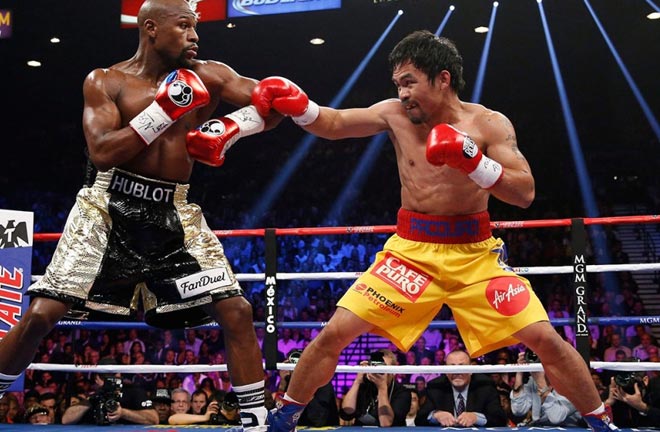 "There was so much contention, there was so much fighting, it was just 'oh my god'.
"Everybody involved with that event, whether they were on the HBO side, Showtime side, Lewis side, Tyson side, will tell you the promotion itself was the worst thing they were ever involved in, in their lives.
"I don't know if the Pacquiao-Mayweather was worse but everybody on each side of that were just so at odds with each other.
"There was so much tension, there was so much to argue about."
Tyson, who was 35-years-old at the time, two years younger than Lewis, had seemingly developed a renewed vigour in the lead-up to the clash, despite two of his prior six contests deemed 'no contests and against nondescript opposition.
Such was his determination to gain an edge over his foe, Duva reveals the extents 'Iron Mike' went to in his preparations for the fight.
"Tyson's camp, all they wanted to do was try to rattle Lennox, so as soon as Lennox moved into a house in the neighbourhood rather than a hotel, because we felt that was a safer, more cloistered environment for him," Duva continued.
"Tyson moved into a house in the same neighbourhood, we had to move Lennox out of the house he was in, bring him somewhere else.
"This just went on and on, it didn't stop, it began at that press conference where I was trying to keep Lennox away from Tyson."
Such was her air of concern, Lewis and Tyson were separated right up until they traded a blow inside The Pyramid with a line of security guards present to avoid the possibility of any final misdemeanours.
"We went to outrageously, ridiculous extents to keep them apart after that to the point where they got in the ring that night.
"There was a line of security guards diagonally across the ring keeping them apart up until the bell rang, because we all had so much invested in this fight, everybody involved, HBO, Showtime, us as the promoter.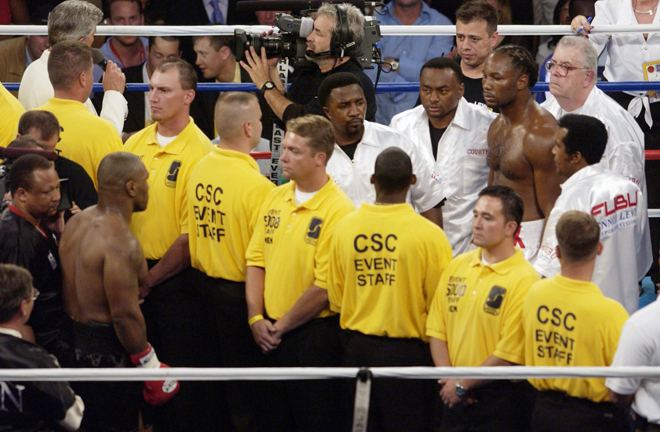 "Our greatest fear was that Tyson does something crazy again."
The fight itself struggled to match the pre-fight hype, with Lewis comfortably prevailing with an eighth-round stoppage over a visibly deteriorating Tyson to retain his WBC, IBF, IBO and Ring Magazine Heavyweight titles.
Despite the result going Duva's way, the ordeal proved traumatic, as it was satisfying. Months of intense negotiations, dealings with commissions and rivalry between both parties had taken its toll, a perspective which naturally goes unnoticed to the public, whose sole focus remains on the contest itself.
"There were people on my staff who were literally damaged psychologically from working on this event and I think I was one of them.
"It's funny as a fan your focus is on the fight itself which again was just a pleasure to watch, it wasn't even remotely competitive, but it was a pleasure for me to watch Lennox just beating up Tyson totally into submission which he did.
"I was sitting on camera and till this day when I see the tape I see myself there and I just have a big smile on my face every second of the fight. I don't yell, I don't cheer, I'm just smiling"
"I knew what would happen when the bell rang.
"If you think about it, Mike Tyson has actually never won a big fight every time he got in the ring with someone who had a chance to beat him who wasn't terrified of him or half his size, he'd lose.
"Lennox and Evander, we always knew that they would beat him easily, the hard part was getting the fight done, getting in the ring I should say.
"But from my perspective this was months and months of excruciating pain."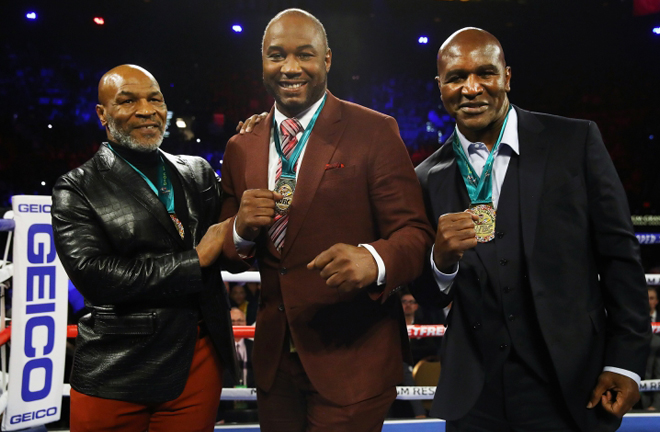 A brief recuperation period was all Duva could have with her Main Events Promotional company in the midst of negotiating the second chapter of the timeless trilogy between Arturo Gatti and Micky Ward.
Duva was also in the process of taking full control over the company, following the untimely death of her late husband Danny, who had passed away from a brain tumour in 1996.
Yet, the long-standing promoter frankly admits that arranging what turned out to be the highest-grossing pay-per-view in history up until that point, surpasses any previous struggle.
"It was one of the great traumas of my life and if you knew about the traumas I'd been through thats saying something.
"The way I ended up in control of the company, my husband passed away and I ended up having to go to court with his family to keep control of the company so Ive been through a lot.
"Like I say if you were to ask me what the greatest trauma of my life was it was probably promoting that fight."
Almost 18 years later, the former bitter rivals were reunited alongside fellow great Evander Holyfield in what felt like a poignant moment inside the MGM Grand Garden Arena, Las Vegas in February, prior to Wilder and Fury locking horns in a similarly anticipated rematch.
Three of the most decorated fighters of their generation returned to the ring at the sight of two out of the five memorable battles the pair shared with each other. Handshakes all around and posing for photos, as they were honoured with medals by WBC President Mauricio Sulaiman, as recognition for their outstanding achievements.
The beauty of the sport, where the battles of war and the fiercest of rivalries become a distant past, however in this case the intense build-up will linger long in the memory of those who made it possible.