Jono Carroll will lead MTK Global's fight night return on August 12 in the first of three behind closed door shows at the LS-LIVE in Wakefield.
Former World title challenger Carroll, (18-1-1, 4 KOs) featured on the last televised UK card halting Scott Quigg into retirement in March and will face Maxi Hughes (20-5-2, 4 KOs) at a catchweight 133lbs, live on IFLTV in the UK and ESPN + in the US.
Unbeaten Super Lightweight Sean McComb (10-0, 5 KOs) tackles former Southern Area champion Siar Ozgul (15-4, 3 KOs) on the undercard, whilst the WBC Youth Welterweight title will be at stake between undefeated duo, Sahir Iqbal (7-0, 1 KO) and Maredudd Thomas (11-0, 2 KOs).
Belfast native Lewis Crocker (11-0, 6 KOs) and former Southern Area titlist Louis Greene (12-1, 7 KOs) will headline the second event on August 26th, with the WBO European Welterweight crown on the line.
Meanwhile, British and Commonwealth Bantamweight king Lee McGregor (8-0, 6 KOs) will make his first bow since defeating Kash Farooq last November against Southern Area Super-Bantamweight champion Ryan Walker (11-1, 2 KOs) at 122lbs.
The summer fight night events will conclude on September 2nd with Phillip Bowes' (20-3 3 KOs) British and Commonwealth Super-Lightweight battle against Akeem Ennis Brown (13-0, 1 KO).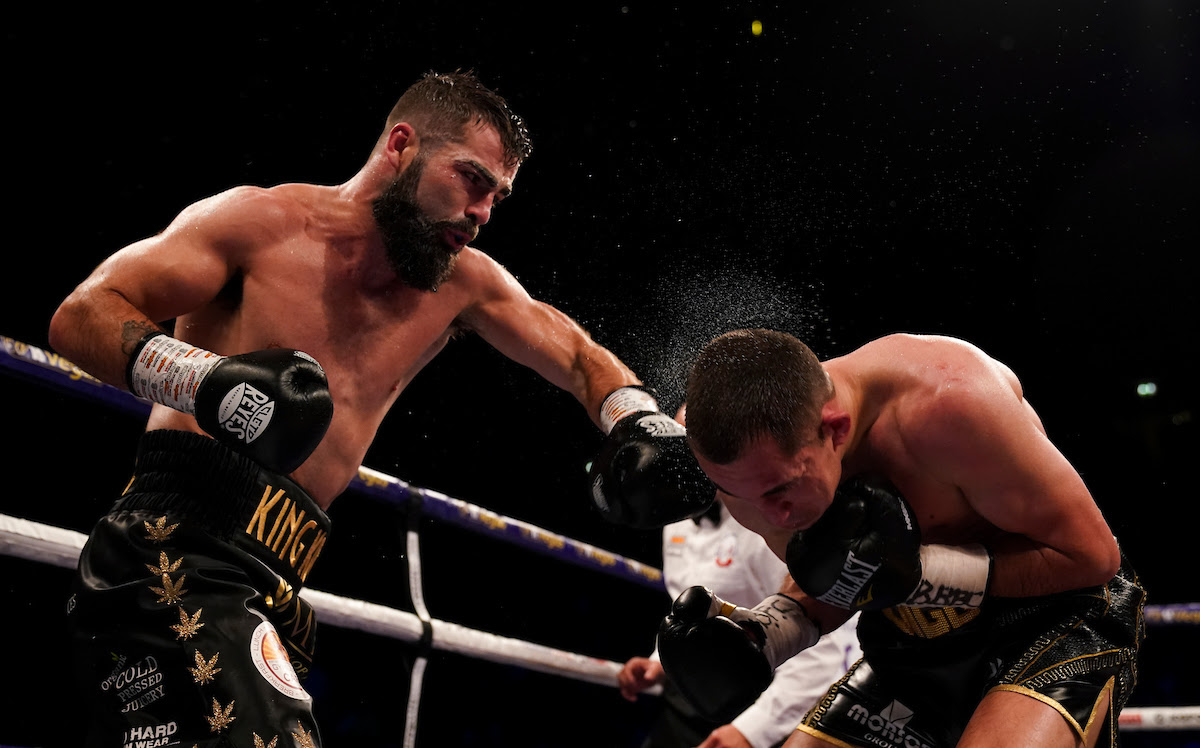 The bout has been postponed twice since its original date, after Bowes' wasn't declared medically fit in November, whilst the rescheduled March clash was cancelled, following the Coronavirus pandemic.
Unbeaten Light-Heavyweight Dan Azeez (11-0, 7 KOs) defends his English title against Andre Sterling (11-2, 4 KOs) and Darren Tetley (20-0, 9 KOs) meets Liam Taylor (21-1-1, 10 KOs) in a British Welterweight title eliminator.
MTK Global Chief Strategy Officer Paul Gibson said: "It feels good to finally be able to announce the return of MTK Fight Nights with these three exciting shows.
"There are a lot of unique challenges to pulling a card together in the current climate but these fifteen matches guarantee some cracking fights.
"The remit was to make as many quality 50-50s as possible and the fact we've been restricted to matching domestically only adds to intrigue of the contests. It'll be action from first bell to last."
Full schedule:
Fight week 1- Wednesday 16th August:
Jono Carroll (18-1-1, 4 KOs) vs Maxi Hughes (20-5-2, 4 KOs)
Sean McComb (10-0, 5 KOs) vs Siar Ozgul (15-4, 3 KOs)
Sahir Iqbal (7-0, 1 KO) vs Maredudd Thomas (11-0, 2 KOs)
Pierce O'Leary (4-0, 1 KO) vs Harry Limburn (6-0)
Fight week 2- Wednesday 26th August:
Lewis Crocker (11-0, 6 KOs) vs Louis Greene (12-1, 7 KOs)
Lee McGregor (8-0, 6 KOs) vs Ryan Walker (11-1, 2 KOs)
Gary Cully (10-0, 5 KOs) vs Kieran Gething (9-2-2, 2 KOs)
Blane Hyland (3-0)
James McGivern (debut)
Fight Week 3- Wednesday 2nd September:
Akeem Ennis Brown (13-0, 1 KO) vs Philip Bowes (20-3 3 KOs)
Dan Azeez (11-0, 7 KOs) vs Andre Sterling (11-2, 4 KOs)
Darren Tetley (20-0, 9 KOs) vs Liam Taylor (21-1-1, 10 KOs)
Padraig McCrory (10-0, 4 KOs) vs Mickey Ellison (12-2, 4 KOs)
Elliot Whale (2-0) vs Corey McCulloch (4-0)