"I lost to Washington, yeah! It was a mistake. I was actually sick the whole week leading up to the fight and I had a fever the night before. But I still felt confident, I wanted to fight because we had put in a very hard training camp. I was on loads of medicine and it was messing with my nervous system."
Roll back 12 months, you would consider the situation for Robert Helenius (33-3) pretty dire. Coming off of a vicious KO defeat to Gerald Washington (19-3-1) on his American debut.
"Things certainly didn't go as planned, It was a massive miscalculation with the medication. I didn't have my usual reactions. I should have beaten Washington and I understand people losing faith in me, I was very disappointed. I wasn't proud of myself at all after that fight!"
However, the self titled 'Nordic Nightmare' sharpened his axe in true Viking style to score an impressive upset victory against the rising contender Adam Kownacki, who entered the bout with a perfect record of 20-0, via a very precise and destructive stoppage in the 4th round on his second American outing.
"I am so happy of course! When they offered me the fight, I thought this is going to be the perfect fight for me. I am used to fighting brawlers like Adam, my main strength is counter punching. This fight was perfect for me."
Tucked away in the Åland Islands of Finland, life has gone on pretty much undisturbed for the unmistakenly Nordic powerhouse.
Having fought only just a few months ago and now the WBA Gold Heavyweight title around his waist, Robert seemed in a jovial mood as he discussed his recent months.
"I had four days off and then we started our strength training period. Because of the coronavirus and everything is really up in the air, so it felt like a good time to do it. We have only had twenty cases of coronavirus here, my life has kinda gone on as normal.
"I have my own gym in the city where I train alone all the time with my trainer. So we have just carried on as normal, but my manager is working full-time behind the scenes to open up discussions on my next fight. We are looking to be out in October.
"We have been training everyday! I haven't actually done a strength camp for ages, so it's nice to do that, it's very popular here with Strong Man and stuff like that."
One thing has changed for Team Helenius and that is a new addition into what is usually a lonely camp for Robert.
"We now have Icelandic heavyweight Gunnar Kristinsson I think he's now going to train with me for three weeks. He's got a fight coming up in August, so it's good work.
"I have my gym here, so we have had all our training camps here. I'm keeping my axe sharp in a boxing sense, my mental state is good with keeping busy too."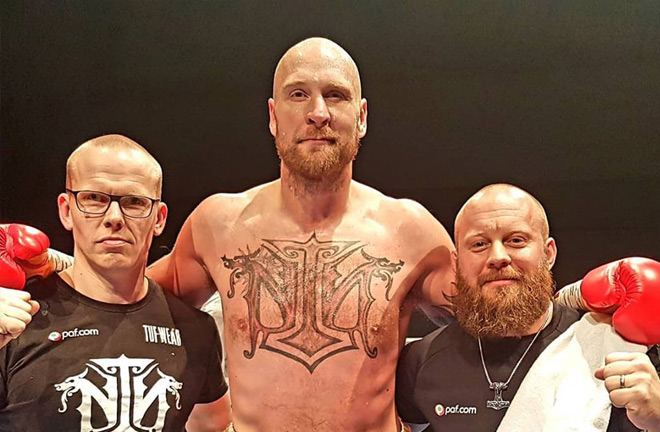 At 36-years-old, time is definitely not on the 'The Nordic Nightmares' side, but it would be harsh to say he was now "over the hill" after his recent exploits in the US. However the sentiment from Helenius was that the time is now!
"I want to win a World title! I will take any world championship fights, a WBA shot would be great with my new belt. I've been chasing world championships since I was 20-years-old, [that's] 16 years!"
A professional career that now spans 12 years, it's fair to say that Robert Helenius is a near veteran in today's Heavyweight division, even muscling his way into a potential World title shot with his now lofty WBA ranking.
In a country dominated by Ice Hockey and Strong Man, where did this unlikely journey begin?
"My heritage is Finnish even though I was born in Sweden. My dad went to Sweden because it was easier to get a job there back then. I was two years old when I went back to Finland, I feel Finnish."
Despite the clear pride for his nation, his national boxing authority didn't seem to feel the same way about him during his amateur ascendence.
"We actually had to fight a couple of fights in Sweden because we had problems with the Finnish boxing board. It's a funny story actually; They [Finland Boxing board] wanted to go with this other fighter, he looked much better than me in a picture. But I didn't mind too much as I had dual nationality with Sweden, so I could box for them.
"But, I always wanted to represent Finland, there were some issues with my father [a former fighter and well known to Finnish Boxing Board due training many medalists] so we took a tournament with the Swedish team and it turned out I fought the Finish guy first.
"I beat him with the maximum points, 22-0 or something like that. They had to to stop the fight because I was so far ahead. After that, they changed the head coach of Finland who knew me very well and I was back in. I never wanted to box for Sweden, only Finland!
"I actually lost my first amateur fight because I was hitting the guy too hard. In the juniors in Finland you can't actually punch for a KO, it's all technical. I thought, 'Fuck this!' But my second fight I was old enough to go for the knockout, I won the fight and knew this was my sport."
Despite little enthusiasm when it comes to boxing in Finland, 'The Nordic Nightmare' had turned Helsinki into profitable stomping ground, claiming the European amongst other titles against the likes of Dereck Chisora and Franz Rill, mixed in with victories in Germany against Samuel Peter and Gregory Tony, big things were expected.
"My old trainer actually got things going. He's an Estonian guy living in Finland, he's also my cut man now actually. The same guy who brought me into the Finnish national team as an amateur.
"2010 when we were fighting Dereck Chisora I broke the record for the amount of fans inside an arena for boxing. I think it was around 15,000 people who came to watch. I was selling out arenas all the time around ten years ago."
Defeats to Johann Duhaupas and a snore fest defeat on the scorecards against Dillian Whyte seemed a distant memory to Helenius.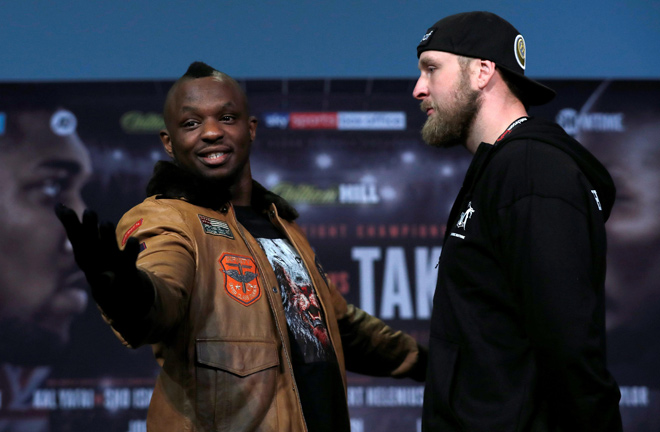 Eager to wield his axe again, the big Finn does find himself with lesser options during the current pandemic. However with the Baltic States and Scandinavia experiencing milder conditions to most, could we see him turn out in his native Finland.
"I would like to fight back in America, but I need to keep busy! I'm ready in eight weeks to fight anyone! PBC has a lot of great heavyweight fighters, I'll take any of them, everybody is up for grabs. I need to prove to everybody that I can beat anybody! I'm ready for anything!
"We actually have a good situation in Finland where we could stage big shows again due to the Coronavirus pandemic. We have to talk to PBC of course, but I would love to bring another big fight to Finland if we can't do anything in America."
Coming to the age of possibly Robert Helenius' heavyweight peak and prime, the towering Finnish fighter has come out the other end in a very decent position of his twelve year journey so far. The story of the 'The Nordic Nightmare' is long from finished, with Robert Helenius staying Nordic by Nature in the meantime.
By Adam Noble-Forcey
@Adam4cSports