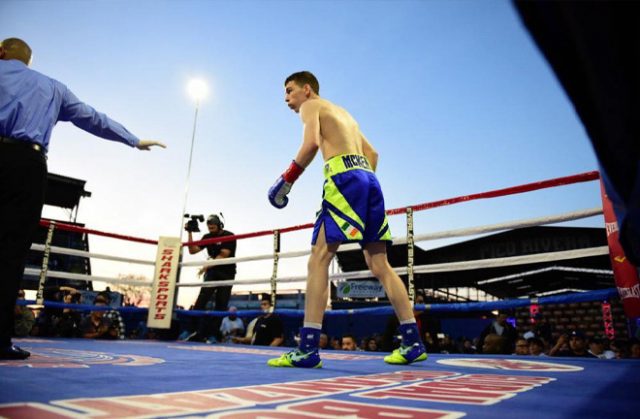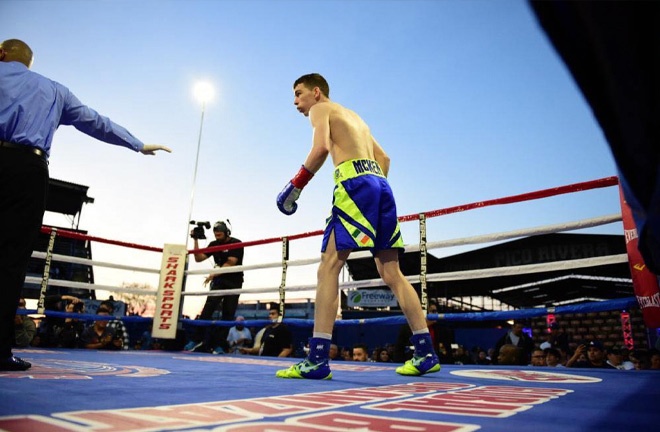 35 years have passed since County Monaghan rejoiced in celebration after Barry McGuigan had his hand raised in victory at Loftus Road, after defeating Eusebio Pedroza.
Over three decades later they will be watching their new star, on terrestrial television like McGuigan was on that night in June, Stevie 'Hitman' McKenna.
McKenna made his professional debut in April 2019, almost 18 months on 'Hitman' has defeated four opponents all inside the scheduled distance.
Stevie followed in his brother, Aaron's footsteps out to America from a young age to pursue their dreams.
"It's working out really well for us over there. We are getting tremendous work in fighting out of the Wild Card Boxing Gym now with Freddie Roach so that's going to take us to the top!
"The best place to be, for any pro fighter, is Los Angeles at the minute."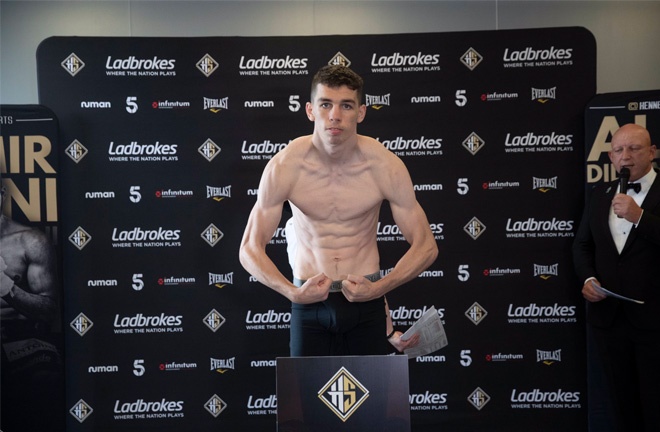 "All the top lads are there and we're getting on really well there.
"It was a no brainer. Aaron went over to the US first when he was 16-years-old then I followed suit.
"It was always a dream of ours to turn pro early in our careers, we have a pro-style of fighting.
"We took the opportunity when it came and we're really happy with the way it's going.
"We want to keep getting better and better, and win World titles to take back home to Ireland."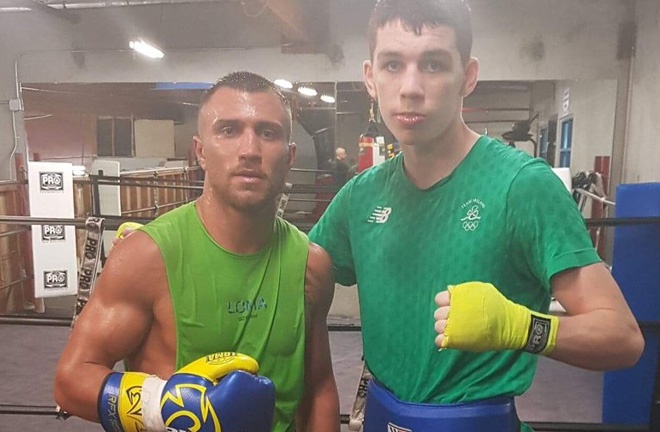 McKenna heads into his next bout, September 5 on the undercard of Alex Dilmaghani's European Super-Featherweight title tilt against Samir Ziani, looking to maintain his perfect record as he faces Scottish road warrior Gary McGuire who holds a record of one win in 17 fights.
However, the 26-year-old has only been stopped three times in 16 defeats, so should 'Hitman' stop this fight early it'll be a compliment to his power.
"I'm really happy with the way things are going in my career, I've had four fights and four knockouts.
"I want to put on a show for the fans, I'm an exciting style of fighter.
"I like to throw a lot of punches and get the guys out of there.
"I'm happy with how things are going and I want to keep growing and getting better every day.
"Working under Freddie Roach has really helped me, it's going to bring me to the top."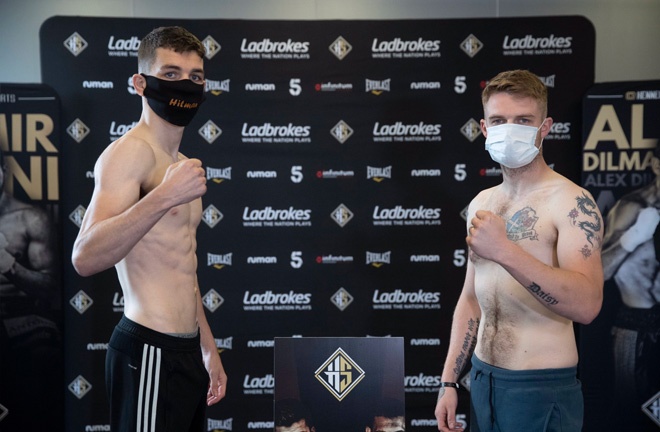 Due to the global pandemic, the McKenna brothers have had to leave LA behind for the time being and spend time back home in Ireland where the pair have continued training should the phone ring like it has for Stevie.
"Nothing really changed once we came back to Ireland. Once we got back everything shut down in LA.
"At the back of our house, we have a gym kitted out with a ring and everything else so nothing much changed for us.
"We carried on training and we never missed a session since coming back. We continued on as normal.
"We spar each other a lot and I was also doing a lot of sparring with James Tennyson, I was getting great work in with him.
"We're happy we are learning every day. We are young and have a big future ahead."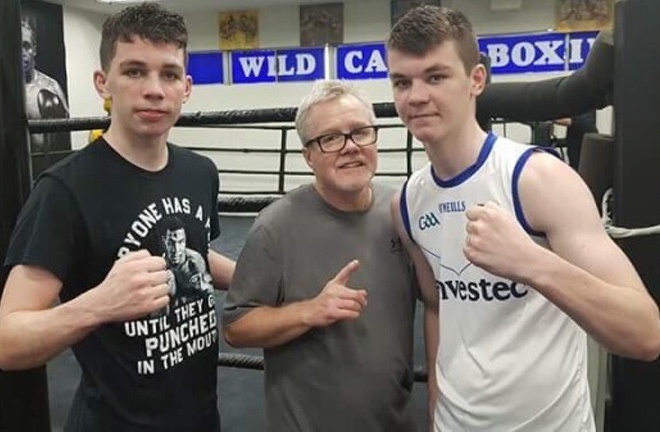 Although Stevie won't have the influential voice of Freddie Roach in his corner for this fight, the trainers' advice will stay with McKenna as he aims to make his coach proud.
"Freddie likes us to use our reach because we are both tall fighters, huge for the weights, he likes our aggressive style of fighting.
"He wants us to use our long-range and keep opponents on the end of our punches.
"We listen to everything Freddie tells us when we're in the gym working with him."
Like his brother, Stevie McKenna is big at his weight as he enters almost every fight stronger than his opponent and with a sizeable reach advantage, it is only natural as the 23-year-old gets older he will gain his man strength and grow out of the Super-Lightweight division.
"I make the weight pretty comfortably at the moment. I'm at 140 lbs, I'm 6″1 so right now I'm really comfortable and handle it really easily.
"Throughout the years I will be able to move up the weights to wherever I want to as I have the height but right now at 140 I am comfortable.
"That's the goal. We want to go into each weight division and win World titles, that's the plan, we'll do it."
Stevie McKenna could well be on course to becoming County Monaghan's next World Champion.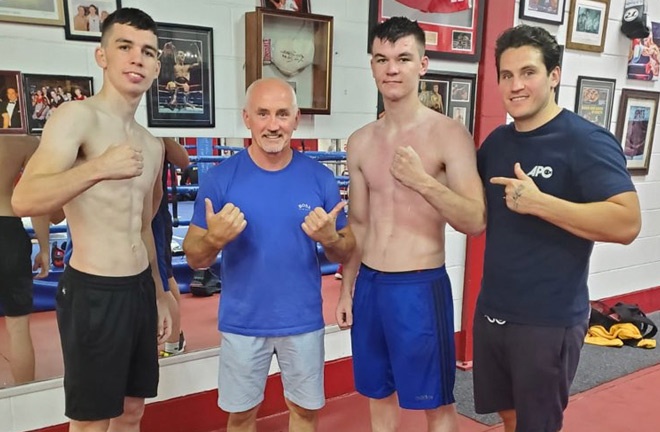 'Hitman' has been following in Barry McGuigan's footsteps and the 'Clones Cyclone' himself has been passing on words of wisdom, as the McKenna brothers were drafted into McGuigan's Gym for sparring.
"Barry was giving us great advice. He actually came from our amateur boxing club so he's known us throughout the years.
"Barry is a phenomenal guy and was a great fighter.
"Shane is a great coach. We got some work in with him and we enjoyed it so we did have a great week."