Yonnhy Perez Bio, Profile & Career Record (20-0-1, 14 KO's)
Beginning his professional boxing journey at age 26, some may say that Yonnhy Perez is a late bloomer. However, casual and serious boxing fans alike are well aware of his prowess in the ring and he has established himself as one of the top bantamweights in the sport. In fact, Ring Magazine rates him as one of the best bantamweight the sport has to offer.
Perez is the current IBF Champion in a division that is full of talented fighters such as Vic Darchinyan, Abner Mares, and Joseph Agbeko. Those three fighters are the other men in the Showtime bantamweight tournament that Perez is a part of. Perez is undefeated thus far in his impressive career, earning 20 victories, no losses, a draw and has knocked out 14 of his opponents. He has also earned key victories, which have given him belts such as the NABF belt and the IBF belt.
Title Shot: Perez vs. Agbeko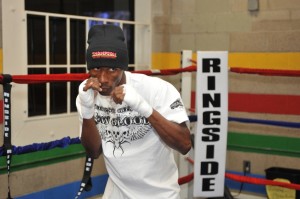 On Halloween night of 2009, Perez challenged Joseph Agbeko for his IBF Bantamweight belt and emerged victorious in a unanimous decision in which he was able to knock Agbeko down in the later rounds. This was the biggest victory of Perez's career and from there; the big challenge would be defending this title in a division full of hungry contenders.
Fight of Perez vs. Mares
One of these hungry contenders was Abner Mares, a young Mexican fighter who also boasted an undefeated record coming into the ring against Perez. In May of 2010 in a closely contested fight, the two men fought to a controversial draw, allowing Perez to keep his belt. The two are long-time friends and are close to one another, but they put on an excellent show and a back and forth battle that evening.
Future Outlook
Darchinyan, Mares, Agbeko and Perez will all be fighting this December in a winner take all tournament held in Mexico and Perez's first fight of the tournament will be a rematch against Joseph Agbeko. If Perez can successfully fend off Agbeko, he has the chance of getting another rematch, this one against Mares should Mares beat Darchinyan, in a match that will determine once and for all who deserves to be the IBF Champion.