Floyd "Money" Mayweather was crowned the 2013 ESPY Award winner for the Best Fighter, giving him the honor for the second consecutive year and for the fifth time in the last seven years. Mayweather beat out UFC stars Jon Jones and Anderson Silva, along with upcoming opponent Saul "Canelo" Alvarez and Danny Garcia to win the award which he has become quite accustomed to receiving as of late.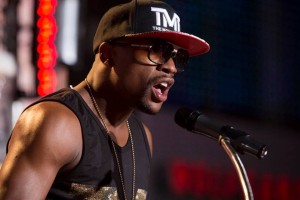 The award, voted on by fans throughout the country, recognizes Mayweather for his ring prowess and accomplishments. Currently training for his second fight of the year when he takes on Canelo Alvarez on September 14 at the MGM Grand Garden Arena in Las Vegas, Nevada, Mayweather is grateful for the award honor and appreciative of the support boxing and sports fans continue to bestow upon his career.
"I am truly blessed to receive my fifth ESPY award," said Mayweather.
"This is such a great honor for me. My whole career has been about giving the fans great fights and entertainment, making them happy. Winning another ESPY, which is voted on by the fans, tells me I am doing something right.  I appreciate the recognition and this award will be placed right next to the others. From the bottom of my heart, I thank everyone who voted and gave me this good fortune."