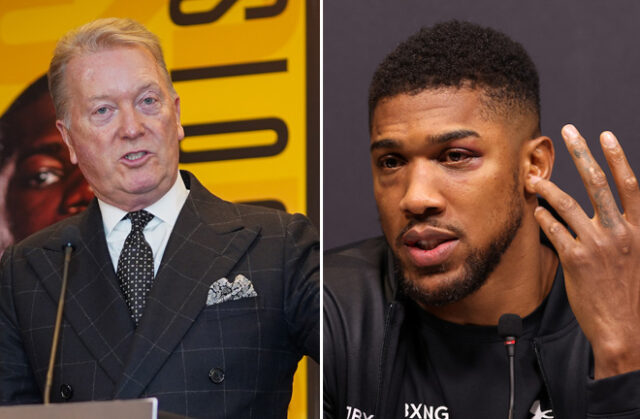 Frank Warren has claimed that Anthony Joshua's request for an additional $5m prevented a step aside deal being reached to allow Tyson Fury to face Oleksandr Usyk.
Joshua's promoter, Eddie Hearn confirmed that the ex-heavyweight world champion was offered a fee to step away from his contracted rematch with unified champion, Oleksandr Usyk to enabled the Ukrainian to meet WBC champion, Fury in an undisputed heavyweight title showdown.
Hearn claimed that a key reason for a deal not being reached was that Fury requested an interim fight first, instead of going into an immediate unification with Usyk.
"It fell through [for] a few reasons," Hearn told Pro Boxing Fans on Friday.
"But the main reason was because Tyson Fury refused to go straight into an Usyk fight.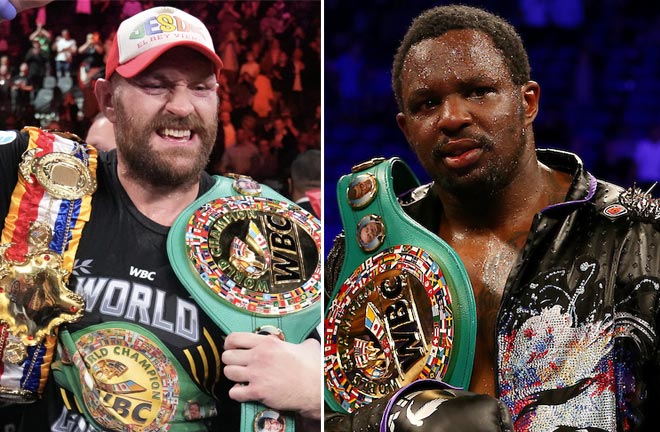 "For us the model which was always discussed was if we do this, Fury fights Usyk, AJ fights the winner, originally for undisputed, but to basically determine who the best heavyweight in the world is.
"What we don't agree with is Fury wanting an interim fight which is what he wanted on March 26, like a 10 rounder or whatever he wanted and then go in, because we don't believe the time scale will happen, because that was a concern in the first place."
Fury will now face mandatory challenger, Dillian Whyte after Warren won Friday's purse bid in Mexico City with a bid of $41m – the highest in history – beating Hearn's Matchroom, who were the only other bidder at $32m.
The WBC had delayed the purse bid three times, before Friday's eventual hearing.
Warren, Fury's UK promoter, has dismissed Hearn's claim and has instead asserted that Joshua's request for $5m more prevented a deal from being reached.
View this post on Instagram
"It's all irrelevant and I don't particularly care what Eddie Hearn said," Warren told talkSPORT.
"Eddie Hearn says lots of things and he's part of the problem why these things don't get over the line.
"A year ago when we were trying to put together a fight between Joshua and Tyson, every week he was saying, 'It's done, the contracts are being issued,' despite the fact we all signed an agreement not to make any statements until it was done.
"As far as Tyson was concerned, it dragged on.
"When Joshua asked for an extra $5million, he said, 'Enough is enough,' and that was it.
CAN NOT WAIT!!! COMING HOME 🇬🇧 pic.twitter.com/zXFQgvK3LT

— TYSON FURY (@Tyson_Fury) January 28, 2022
"He said, 'I'm not interested, he's too greedy,' and that was enough.
"He's a champion. Tyson's not beholden to Anthony Joshua.
"Him and Usyk wanted to get it on, both of them wanted to get it on.
"But you had two people in the middle, one was suing the WBC and the other one was asking for more and more money."
View this post on Instagram
According to ESPN's Mike Coppinger, Cardiff's Principality Stadium, which holds close to 80,000 spectators is the target venue for the fight, which is likely to take place in April, with Warren telling IFLTV that all details would be confirmed at a press conference next week to announce the showdown.
Whyte is thought to be still involved in an arbitration case against the WBC, believed to be in regard to the 80-20 split in Fury's favour.
Joshua is now set to face Usyk next, with the pair already contracted to fight.