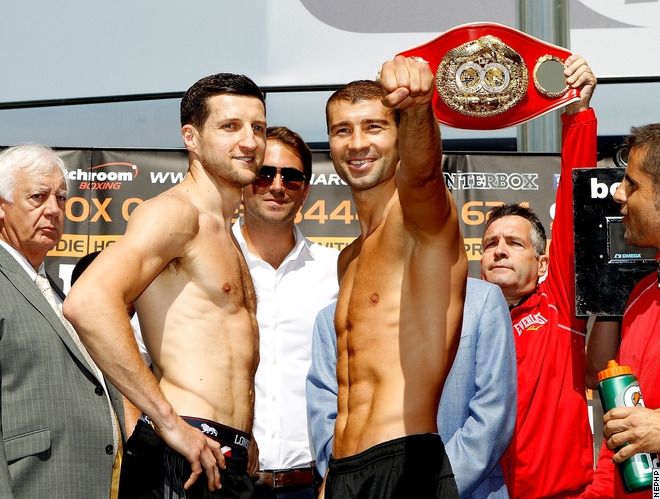 Whatever Happened to the Froch vs. Bute Rematch?
Now that the Carl Froch vs. Mikkel Kessler rematch has been confirmed for May 25, more than a few observers of the lively super middleweight division must be left scratching their heads and asking the question of "whatever happened to the Lucian Bute rematch?" Late last year, the plan was that both Bute and Froch would fight a tune-up, and then Bute would exercise his contracted rematch option for early or mid-2013. Now Froch is fighting Kessler instead, and so far Bute has nothing solid lined up.
WBC Follies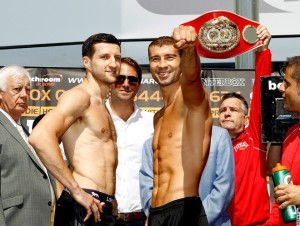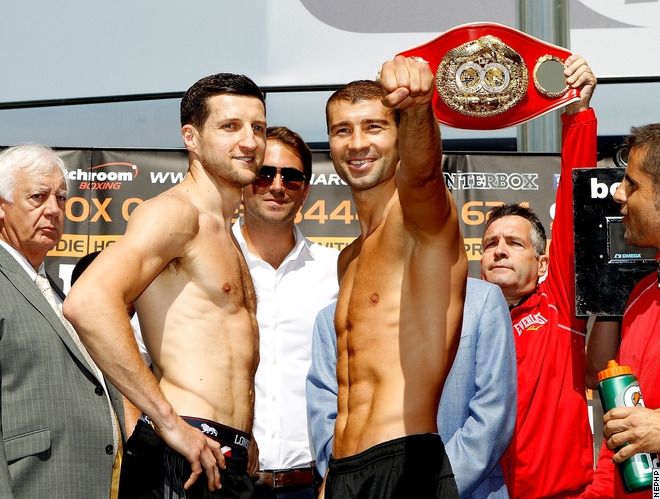 "La Tombeur" found himself brutally stopped by Froch back in May 2012, and his comeback has not been that smooth. In November, Bute had his hands full in a clash with undefeated, but theretofore untested Denis Grachev. I have thought criticisms of Bute for struggling with Grachev so much have been unfair. Bute was Grachev's first name opponent, so we have no clear idea how much it really means that Bute struggled. Plus, Grachev is a career light heavyweight (the bout was for the NABF 175 lbs title), and was the bigger guy in the ring that night. We'll know more about Grachev come March 30, when he fights Zsolt Erdei in Monaco.
Even if Grachev turns out to be a solid contender, Bute's performance against him clearly did nothing to reassure either Bute's team or La Tombeur himself about his prospects in a rematch with Froch. Lucky for Bute then that facing Froch again is hardly his only route back to the top.
Word has it that Andre Ward's injury-induced hiatus will lead to him being named "Champion Emeritus," and that Lucian Bute is on the short list of guys who might square off for the interm (fake) WBC title. Some rumors even have Bute appearing on the undercard of Froch vs. Kessler, WBC title shot or no.
With the (fake) WBC strap around his waist, Bute could pursue the winner of Froch vs. Kessler in a WBC-WBA (not IBF: see below) unification bout, and he is even contractually guaranteed a shot if the winner is Froch. The belt certainly helps his negotiating position if the winner is Kessler, or in leveraging his own unification bout with WBO champ Arthur Abraham.
Even if Bute can't get his hands on the (fake) WBC belt at super middleweight, he could still pursue world title green at light heavyweight. Beating Grachev endowed Bute with the NABF title, and the NABF is a regional association of the WBC. Owning that strap means, should Bute decide to keep it, that he will become the WBC's #1 contender for Chad Dawson's light heavyweight title sometime in the near future.
Enter Adonis Stevenson
Another development that must have Lucian Bute licking his chops is what Carl Froch had to agree to in order to get Adonis Stevenson to step aside and allow Froch vs. Kessler II to go forward. In a nutshell, whoever has Froch's IBF title at the end of the night must vacate it immediately. Furthermore, if Kessler should withdraw from the fight, Stevenson steps into his place. Whatever happens, Adonis Stevenson gets a shot at the IBF belt before the middle of this year.
Now imagine what might transpire if Froch vs. Kessler II goes forward as planned. Stevenson, who, like Bute, is a Quebecois, now has a guaranteed fight for the vacant IBF belt in June or July. Lucian Bute is currently ranked #4 by the IBF. Imagine the live gate for a Bute vs. Stevenson fight for the IBF title held in Montreal, and tell me that isn't a realistic possibility, or that Bute isn't angling for it even as I write this.
Bute Always Follows the Easiest Path
So, if you are wondering about what happened to Lucian Bute, there is your answer. Bute's career thus far has shown him a shrewd operator in the business of boxing. Backroom maneuvering, and not gladiatorial spirit, is what brought Bute to the top in the first place. Don't be surprised if Bute lets his contracted rematch with Froch go in favor of an easier route, at least in the near term.