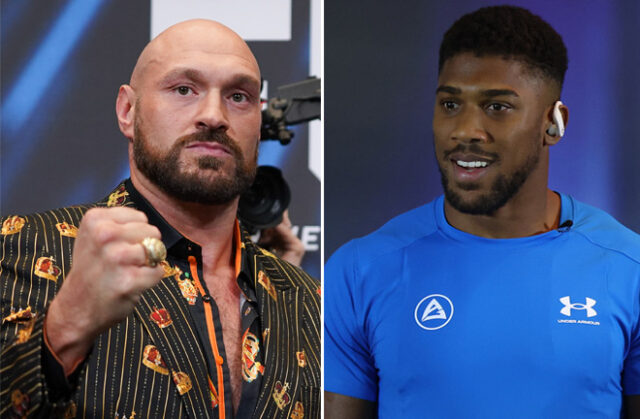 Tyson Fury has sarcastically suggested he was "terrified" of Anthony Joshua, after their proposed fight collapsed earlier this month.
Fury and Joshua were in negotiations to finally meet on December 3, however talks broke down and 'The Gypsy King' will instead defend his WBC heavyweight world title against Derek Chisora in a trilogy clash on the same date at the Tottenham Hotspur Stadium.
Joshua's promoter, Eddie Hearn suggested that Fury's continuous public deadlines was a major reason for the fight falling through and Fury has now distanced himself from a future meeting with his long-time rival.
"I'm over Eddie Hearn and Joshua," Fury said during an interview with True Geordie.
"So if they want to blame me, blame me.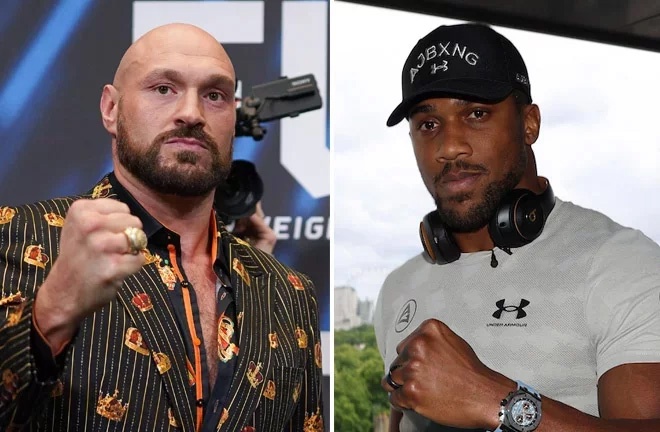 "I'll take the blame no problem. It was all me. I'm scared.
"Muscles. Them weights he lifts and how much of a badass he is in those three losses in his last five fights.
"It absolutely terrified me. So yeah, blame me.
"I'm the man. I'll be the fall guy, don't care.
"I'm just over them. Don't want to mention them. Not interested in them at all. There will be no more contact or no more mention of those suckers.
"Back of the queue. Out of the line and in the cold of the wolves nowhere to go.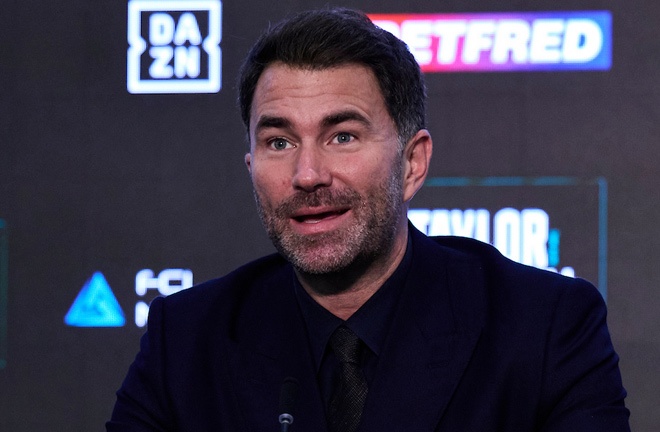 "Had their chance and blew it.
"I don't blame them for blaming it on the deadlines. Probably good. A good bit of blaming.
"If there's a deadline set, you know what a deadline means don't we? Do we all know what a deadline means?
"If you don't do something in a certain time when someone's chucking you a bone or giving you a job, then you lose that opportunity and that opportunity has now flown.
"So, there's no interest [in] what they do in their lives or their careers. I wish them nothing but the best of luck."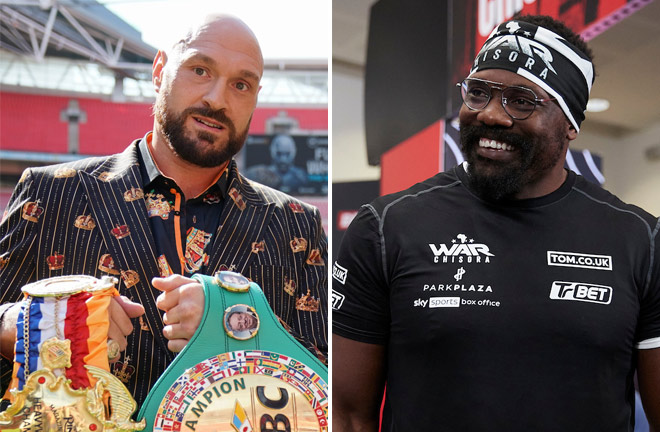 Joshua is now set to return in early 2023, after a mooted date of December 17 was shelved.
The former two-time heavyweight world champion will look to bounce back from successive losses to Oleksandr Usyk, although he remains optimistic of a future showdown with Fury.
"It will happen [the Tyson Fury fight]," Joshua said to DAZN.
"Same generation."