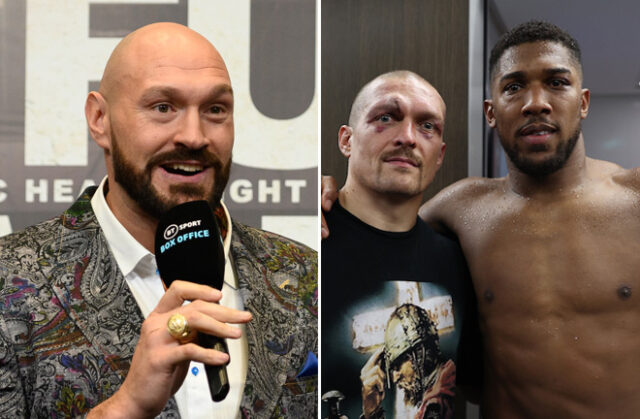 Tyson Fury believes that Oleksandr Usyk is afraid to fight him and has opened the door to a showdown against Anthony Joshua.
Usyk called for an undisputed heavyweight title clash with WBC world champion, Fury after beating Joshua for a second time by split decision in Saudi Arabia last month to retain his unified WBA 'super', WBO and IBF crowns.
The Ukrainian revealed at a press conference on Friday that he would not be ready to take on 'The Gypsy King' in December, insisting that he required time to recover from injuries and wanted to spend time with his family.
"Fighting Tyson Fury in December is impossible," the 35-year-old said.
"First, I have old injuries. Second, I just don't want to box in December.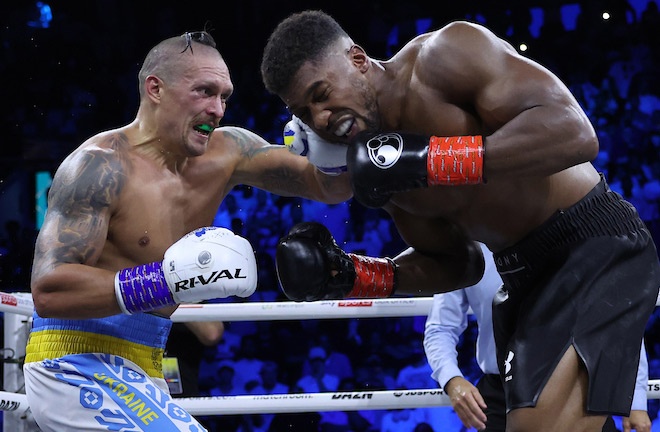 "I haven't left the gym for half a year. I want to be with my children and my family.
"Boxing can wait for a little. Next year I think it will happen."
Fury, who has confirmed his intentions to return to the ring after a brief stint in retirement, believes his rival who he has previously labelled as a "blown-up middleweight" is concerned about fighting him, but says he will return to the ring later this year.
"I saw a video from the middleweight who just beat the body builder," Fury told BT Sport.
"Saying he wanted to fight me and called me out after the fight.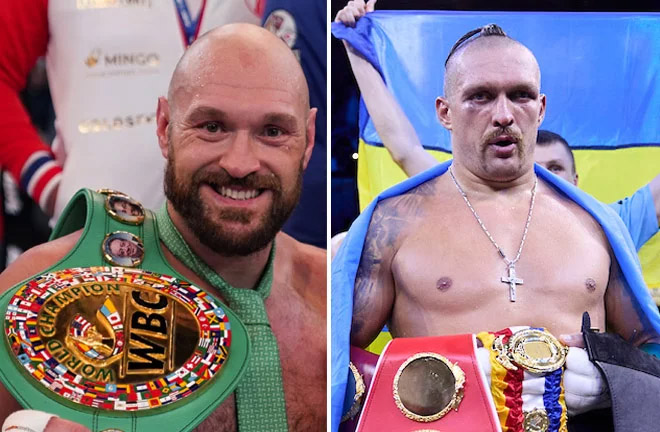 "I replied straight away and I just done another one recently to say, 'look, let's fight.'
"Now he doesn't want to fight. So he let his mouth go and now he's running scared like a little b**** what he is.
"He says he wants to fight next year. He's got some injuries from that sparring contest that he had so I can't really do much about it.
"I'm going to be fighting very soon against we don't know yet, we're still looking for an opponent.
"I'm going to fight in the next few months here in the UK."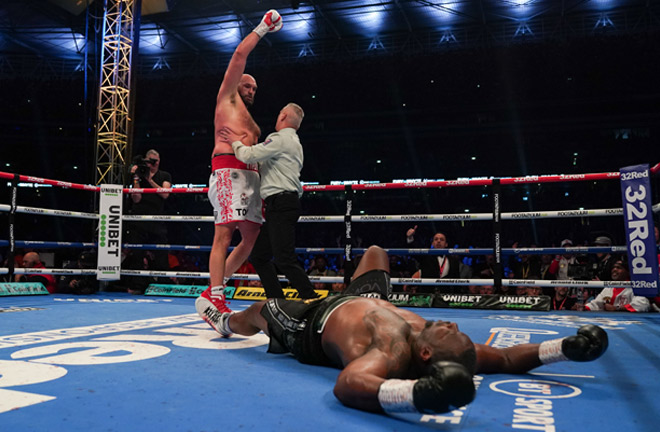 Despite Joshua suffering a second straight defeat, Fury who stopped Dillian Whyte in the sixth round at Wembley Stadium in April, is convinced that a clash with 'AJ' would still generate a lot of interest and insists he would be willing to face him if a bout with Usyk doesn't materialise.
"I still think even though he's lost three of his last five fights, I still think that people would like to see that fight," the 34-year-old added.
"So if Usyk can't be ready and doesn't want the fight for whatever reason.
View this post on Instagram
"A middleweight against a giant, behemoth heavyweight, I can understand why he doesn't want it.
"If that fight doesn't happen then we'll go and offer AJ the fight."
Joshua's promoter, Eddie Hearn has targeted a December return for the 32-year-old former two-time heavyweight world champion.