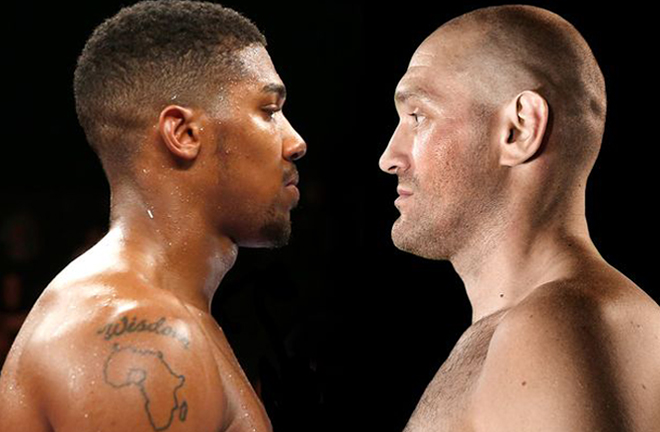 Eddie Hearn is hopeful that the British government can intervene to help stage an undisputed Heavyweight World title showdown between Anthony Joshua and Tyson Fury in the UK, or risk the fight heading abroad.
The Matchroom Boxing chief revealed his plans for a two-fight deal in 2021, with all major belts on the line in a historic all-British clash, which would crown the first undisputed champion since Lennox Lewis.
Hearn admits they are likely to receive larger site fees from the Middle East, however stressed the importance of at least one of the two proposed fights taking place in the UK and says he is hopeful the government could provide some financial muscle and insists there is major economic incentive.
"We can't run the argument I see all the time on social media 'well they've got enough money, so why not take 50 million less, what fucking world do you live in," Hearn told the Pound For Pound podcast.
"Don't just give me stick about it, do you honestly think Tyson Fury would choose the half price option?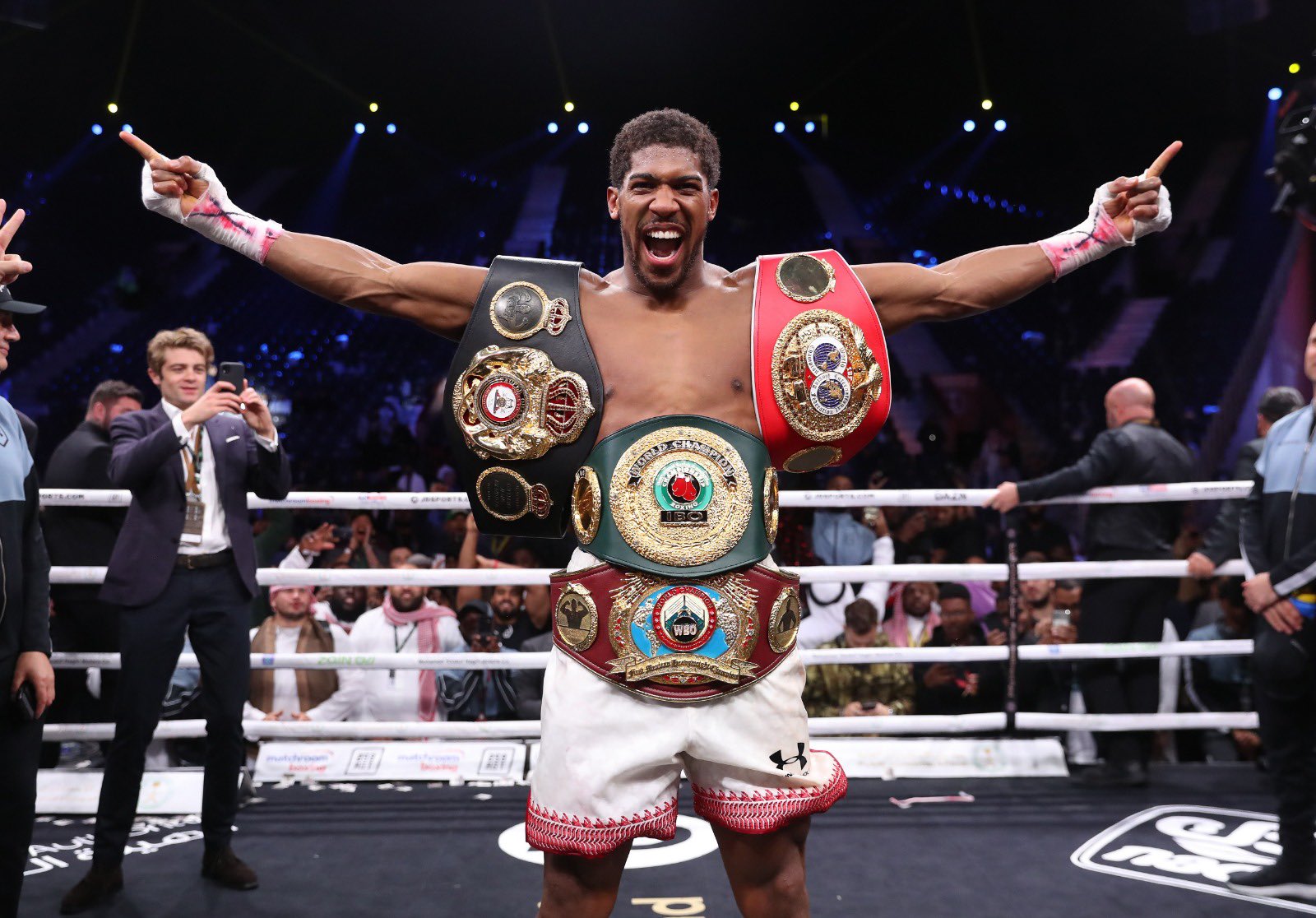 "I would love to see one of the two fights in the UK, I really do think that's important and it's not just me saying that.
"The problem is with Britain is generally all these other countries will have a pot of money which is available to bring major events to their territory, to give them worldwide exposure and showcase them as a country.
"We don't have that, but what we do have is the best fans in the world who will pack stadiums and buy tickets, but we still can't generate anywhere near the amount of money these guys can from the government.
"I'm hoping maybe the government turn around and say, with everything thats going on we must make sure this fight is here, so we'll help finance this fight and pay a site fee.
"Its not just about the fight, it's what it does for the economy, what it does for hotels.
"When we go down to Wales and sell 80,000 tickets, thats a big weekend for the country, the whole town is absolutely packed every hotel is fully booked, the restaurants are rammed, the pubs are rammed, people are staying on for another week.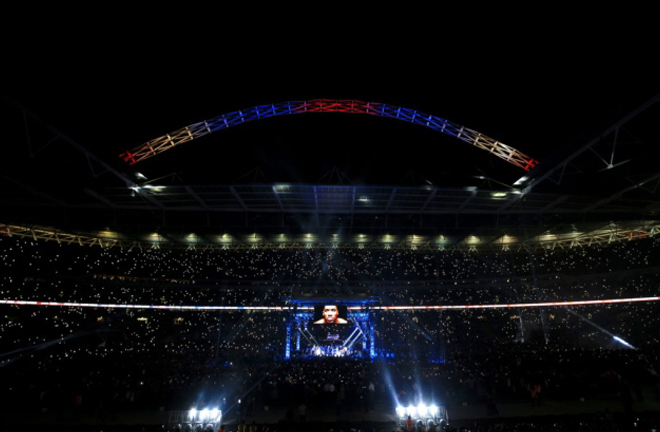 "There is value for staging these kinds of events so hopefully we can do it in England, but I just have to be honest with you and tell you there's going to be huge offers coming from everywhere."
Joshua, reclaimed the IBF, WBA 'Super', WBO & IBO titles with a comfortable points win over Andy Ruiz Jr in their December rematch in Saudi Arabia and was due to begin the first defence of his second reign against mandatory challenger Kubrat Pulev, prior to the outbreak of the Coronavirus pandemic
The unified champion is likely to only fight once this year and Hearn is drafting up plans for a UK return, but is not ruling out an overseas location.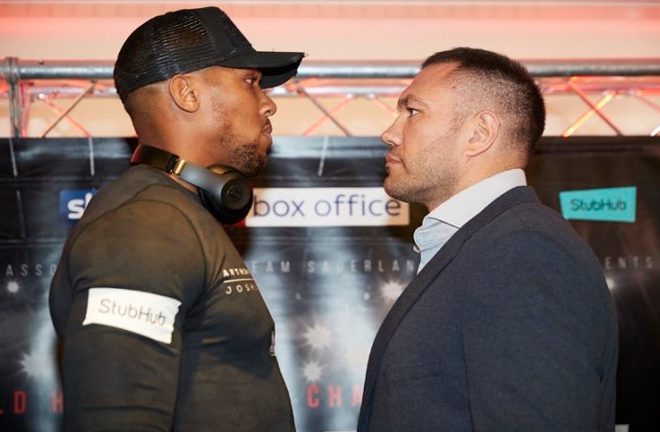 "When you talk about AJ he hasn't boxed since December against Andy Ruiz," Hearn continued.
"We wanted him to fight in June and December, always twice a year so he's acknowledged the fact now he's only going to fight once this year so it doesn't really matter if thats October or November so we'll give it enough time to see if the crowds can come back"
"I think more likely, if we're going to do AJ in the UK its going to be a smaller venue, more of an exclusive feel to it, might be 1000 or 2000, [people] could be black-tie I don't know, but I really want him to fight here for the next one.
"We could take it abroad, we've had approaches from Croatia and the Middle East and all around but he really wanted to take this fight here so we'll see, but he has to fight this year even if the only option was behind closed doors, because we want 2021 to be all about two fights with Tyson Fury, thats the only plan for 2021.
Fury claimed the WBC World title with a stunning seventh round stoppage over Deontay Wilder in Las Vegas in February and has a contractual agreement to face the American for a third fight, whilst Dillian Whyte is in line to receive his long-awaited shot by February 2021.
And Hearn admits he does not envision Wilder taking any step-aside money to allow an undisputed battle to go ahead.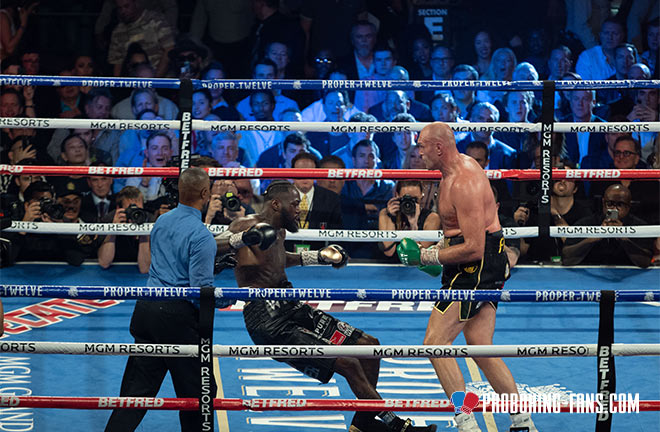 "I don't think Wilder will step-a-side to be honest. AJ would fight Fury next that would then take place in November/December.
"He would have been out a year, not really ideal but he would 1 million per cent fight him next.
"I don't blame wilder for not stepping a side because when you look at the world we live in now and what we've seen over the last couple of months, who knows what's going to happen, so he's probably thinking do you know what I ain't waiting.
"We do have the issue that Dillian Whyte is mandatory, before 2021, we're not going to make sure Dillian Whyte don't get what's fair."