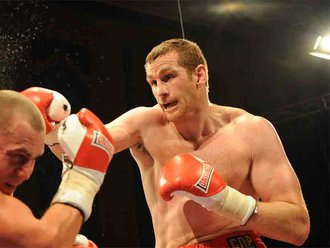 David Price's Feburary 23rd clash with Tony Thompson has some observers wondering if the big Briton might not be too far from challenging Wladimir Klitschko for the (de facto) World Heavyweight Title. Such speculation might seem premature, since Price is merely 15-0 and Thompson is clearly past his best. However, Thompson is one of the division's giants (in size, if not ability), and the speculation is that if Price can easily solve Thompson's height and reach, he can negate Klitschko the Younger's most important advantage.
Thompson Ain't No Klitschko
The first problem with suggesting a win, even an easy win over Tony Thompson, is preparatory for a fight with Wladimir Klitschko is that Thompson isn't that good. He is merely a 6'5 1/2″ tall journeyman who was protected and shepherded into two paydays against Big Wlad. What being matched against Price instead suggests is that Thompson's management realizes their 41-year-old commodity won't get a third Klitschko fight, and it's time to cash in whatever chips might remain in Thompson's career.
Two Roads to Beating Dr. Steelhammer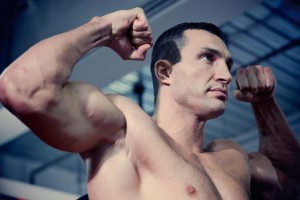 Big Wlad wins fights by using his height, reach, and athletic prowess to hold opponents at range and tattoo them, something he can do even to men who are bigger than he is, such as the aforementioned Thompson. Beating Wladimir means either out-jabbing him or turning his preferred boxing match into a street fight. I think the career of Lennox Lewis is instructive as to how these two things work in practice.
In his career, Lewis fought only three men who could out-do his size advantages: Henry Akinwande, Michael Grant, and Vitali Klitschko. With the first two, Akinwande and Grant, Lewis didn't even allow the fight to become a contest to establish the jab, preferring instead to pounce and mix it up from the outset.
Lewis tried to box with Klitschko the Elder at first, and the result showed how a bigger, rangier, technically proficient opponent can turn the tables on a guy who is used to having the range most of the time. Lewis ultimately prevailed by turning puncher and mixing it up, taking Klitschko's jab and range away from him.
Price could try to beat Dr. Steelhammer at the jabbing game. If he could do that, Big Wlad's lack of a Plan B (unlike Lewis, Wladimir Klitschko does not have an alter-ego as the most terrifyingly physical puncher of the last quarter century) sees him lose on points. However, out-jabbing Klitschko is a totally different proposition over out-jabbing Thompson. Despite Price's size and reach advantage, he hasn't shown the poise or proficiency to suggest he can beat Klitschko the Younger at his own game, and boxing Thompson would be in no way suggestive that Price could pull that off.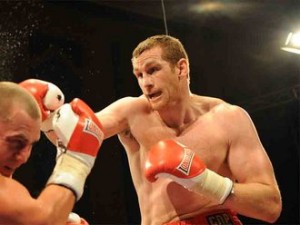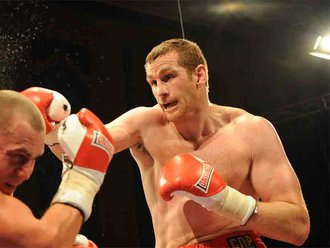 The alternative is to turn puncher on Big Wlad. It would mean Price revealing an inner assassin that has remained unseen thus far, but it's conceivable that he could pull it off. While he has 13 knockouts in his 15 wins, he seems to score most of his stoppages as the result of the thudding accumulation of his punches, and his size wearing opponents down, as opposed to a brutal one-punch knockout artist.
Equally important to dishing out punishment on Klitschko would be to absorbing the punishment that comes back in his direction. If Price's sheer size and stature means he can stand up to what Klitschko lands, he'd have a chance to become the bully and stay inside.
What A Thompson Win Really Means
Thompson is a good step in the right direction for Price, but only the first one of at least a few, probably several. As it stands right now, Price might be able to out-punch Klitschko, but only if there is a killer lurking inside him. Price hasn't shown he can outbox Klitschko. Beating Tony Thompson changes neither of those facts.
The A- given to Price by Blair Newman in our Klitschko Readiness Rating series was far too optimistic in my book, based as it is on what Newman hopes Price will become rather than what he was at the time, let alone what he is now. Let Price mix it up with one or two of the other emerging threats in the division, such as Tyson Fury or Kubrat Pulev, and then we'll talk about Wladimir Klitschko.