Not Many Options for Gennady Golovkin's Next Fight:
Miguel Cotto, Saul Alvarez or Andre Ward? These are three prizefighters that Gennady Golovkin has expressed eagerness to face. Sporting a 22-knockout winning streak, Golovkin is exciting to watch and poses as a threat to any middleweight at the moment.
While Golovkin is the number 1 challenger and Cotto is currently the middleweight king, it's no secret that most feel that "GGG" is already the man in the division. Still, big name opponents have been hard to come by for Golovkin, and the current situation seems to see him headed towards one name in particular.
Cotto and Canelo are Unavailable & Uninterested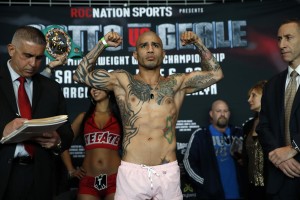 Since defeating Sergio Martinez to win his crown, Cotto hasn't expressed much enthusiasm when Golovkin's name is brought up as a possible opponent. And why would he? Golovkin is a dangerous fight to take, especially if you lose by taking a rough beating. Meanwhile, there's money to be made elsewhere for Cotto, a blown up junior middleweight who happens to wear the 160-lb belt.
A good deal of that money is to be made with Canelo Alvarez on the other side of the promotion. Canelo hasn't yet fought in the middleweight division, so he's off the hook in terms of not facing GGG, for now. The bottom line Cotto and Canelo is that they more than likely will face each other next. We can only hope that the winner would then face Golovkin.
Andre Ward Moving In The Wrong Direction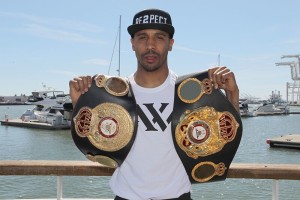 Andre Ward is possibly moving up to go after Sergey Kovalev leaving a potential match-up with GGG in the shadows. A Ward vs. Golovkin fight would be an excellent and intriguing clash.
GGG is a huge puncher with an ability to box and the question is how would he do against Ward's supreme skill and ability to pick apart his opponents. GGG has never really looked vulnerable but he is hittable, which comes with the territory of his aggressive fighting style.
The word is that Ward is interested in a showdown with GGG, but while Golovkin's team has been looking for a catchweight at 168 lbs, Ward is insisting that a fight with Golovkin be at the super middleweight limit of 168 pounds. Can't really blame Ward if he moves up to light heavyweight to face Krusher.
Who's Left For GGG?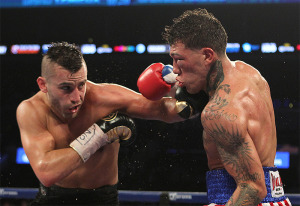 Andy Lee could be a potentially intriguing opponent, but he's busy with a fight against Billy Joe Saunders. So why not fight David Lemieux? Lemieux, like a lot today's boxing stars, was protected while he was an up and coming name but has proven himself as a fighter that shouldn't be taken lightly at this point.
After back-to-back defeats he reemerged as a fighter who learned something from the two tough loses and fought through contenders to earn the title he now respectfully holds. He's a hard punching middleweight titlist and not a bad fight to take.
Granted, a fight with Lemieux isn't a pay-per-view attraction like a fight with Cotto would be but it is a meaningful fight that will give Golovkin credit for a future bout with a star name like Cotto or Ward. Further, it would certainly be big business in Montreal, and HBO would of course gobble it up.
A Golovkin vs. Lemieux fight would offer one of the two men an explosive knockout win on a big stage, and a springboard to the big names who have been eluding them.