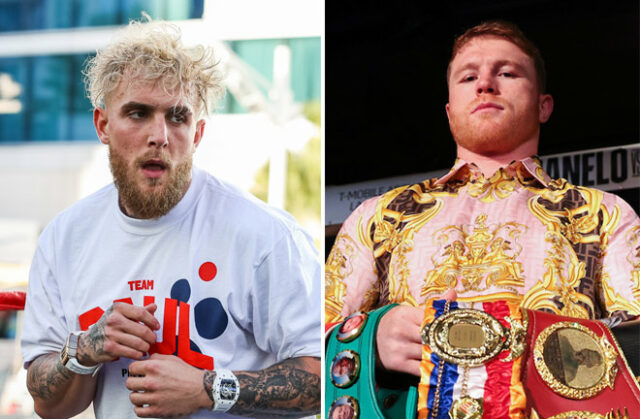 Jake Paul has continued his pursuit of Canelo Alvarez and feels his calls are now being taken more seriously.
Paul called out four-weight world champion, Canelo in the ring after he dropped and overcame former UFC star, Anderson Silva on points to extend his unbeaten professional record to 6-0 (4 KOs) in Phoenix on Saturday.
Alvarez bounced back from defeat to Dmitry Bivol with a unanimous decision win over Gennady Golovkin in September to retain his undisputed super middleweight crown, however 'The Problem Child' feels the 32-year-old is ageing and insists he remains keen on an unlikely showdown.
"And you, too, Canelo," Paul said during his post-fight press conference.
"You're getting old.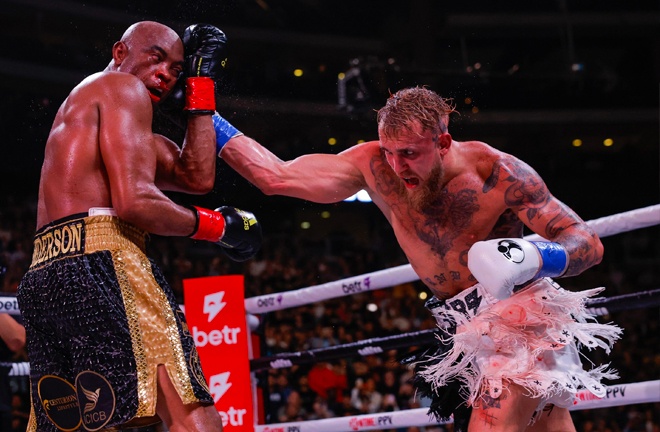 "You looked weird against Triple G. I still want that fight as well.
"And I think now, like I said it 18 months ago, 'I want Canelo!'
"And then everyone, I was sitting in a room just like this said, and everyone was like, '[laughing at me]. F***ing idiot, yeah.'
"And then now, 18 months later, here we are. And when I say that, maybe people are taking it a little bit more seriously now.
"And I still mean it. And I still want that fight."
Canelo is currently sidelined with a wrist injury, but could return on his usual Cinco De Mayo date next May, potentially for a rematch with Bivol, should he defend his title against Gilberto Ramirez in Abu Dhabi on Saturday.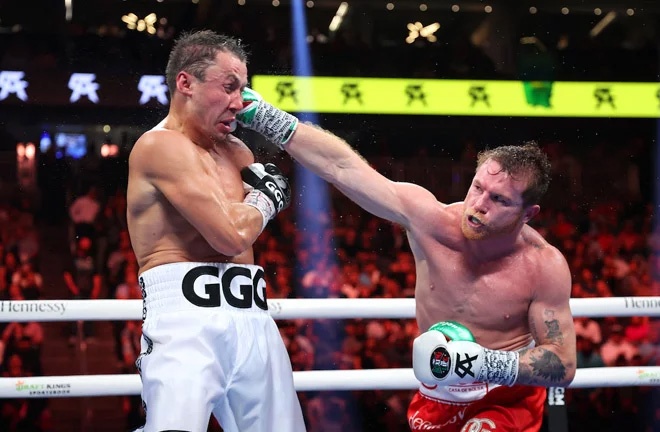 Alvarez, a future hall of fame, did not completely rule out a clash with the YouTuber-turned-boxer when asked about Paul in May.
"In two years, we'll see," Canelo said.
"I hope he improves more and he does a really good job.
"In two years I hope he's doing a really good job and improving [his] boxing.
"Everything is good for boxing.
"He brings more fans to boxing. Everything is good, everything is fine."
Asked whether Paul was crazy for looking to fight him, he replied: "No, he's not crazy.
"That is not crazy, it's fine dreaming of something.
"You need to put goals in your mind. It's okay."