Two of Canada's top boxers, Jean Pascal and Lucian Bute, are set to lock horns come May 25th in what will arguably be the country's biggest-ever fight. The Montreal Bell Centre will play host to this massive domestic dust-up which has been scheduled as a 12 rounder at light heavyweight.  The fight will not only help decide who is Canada's top boxer, but will also be a chance for both Pascal and Bute to put themselves back in contention for world titles shots, following their respective losses to Bernard Hopkins and Carl Froch.
Jean Pascal
Age: 30
Record: 27-2-1 (16KOs)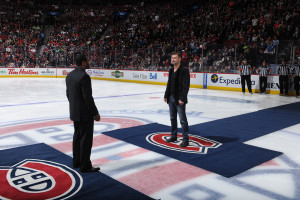 Jean Pascal will have fought only once in two years by the time he steps into the ring to face Lucian Bute, and ring rust could play a major role in the fight's outcome. His only fight in those two years came in December when he outpointed 35-year-old journeyman Aleksy Kuziemski, which is hardly the ideal warm-up for arguably the biggest fight of his career.
However, what shouldn't be forgotten is that before all of this inactivity, Pascal was one of the division's top fighters. His resume includes two victories over Adrian Diaconu and the then undefeated and  current #1 ranked light heavyweight Chad Dawson, while his only defeats have come against Carl Froch and Bernard Hopkins, two top 20 P4P fighters.
There are two sides to Pascal in the ring, the explosive and dangerous puncher, and the fatiguing one-dimensional fighter which shows up later in fights. Against Dawson, in his finest performance to date, we saw both sides of the Canadian. During the opening and especially middle rounds Pascal was at his very best causing Dawson  huge problems with his powerful straight right, and even had Dawson holding on for survival during both the 7th and 8th.
But as the fight went on Pascal also demonstrated his conditioning issues. Fatigue dramatically kicked in during the closing rounds and he became far too predictable. Luckily for Pascal an accidental clash of heads ended the fight in the 11th and although he was deservedly up on the cards at this point, the cut came at a vital time for him. If he fatigues as badly against Bute, he might not be so lucky.
Lucian Bute
Age: 33
Record: 31-1 (24KOs)
Up until his defeat at the hands of Carl Froch, Lucian Bute was seen by many as arguably the super middleweight division's premier operator. However, due to the devastating nature of that loss and the subdued manner of victory over Denis Grachev, in his only fight since, Bute finds himself in the position of having to rebuild his career.
Bute shouldn't be written off just yet, as after all this is man who had previously defended the IBF crown on nine occasions, albeit including several fights against second-tier level opponents. It also should be remembered that Bute has the ability to cause any opponent problems with his offensive weaponry. His slick style, decent hand speed, and KO power to both the head and body, will mean Pascal needs to be well-prepared defensively.
However, for all his offensive qualities there are always going to questions about Bute's defensive frailties. In his second title defense, against Librado Andrade, Bute was arguably saved by the referee's slow count after being knocked down in the 12th, while the way in which Froch beat Bute to a pulp for five rounds, does pose the questions of whether the Romanian-Canadian is damaged goods.
Jean Pascal vs. Lucian Bute analysis and prediction
This match-up has every chance of living up to its billing as the biggest fight in Canadian boxing history. With two evenly matched opponents, both with KO power, fighting in front of what will be the biggest and loudest crowd of their careers this clash has all the ingredients to become an instant classic.
While big fights can often start slowly as both fighters cautiously feel each other out I don't see this one following in that pattern. I'm expecting to see Pascal come out the blocks quickly and attempt to turn the fight into a brawl. Undoubtedly, he will attempt to use Froch's blueprint to beat Bute, and a key factor in that victory was putting Bute under pressure from the opening bell and not letting him settle.
If Pascal gets this tactic right we could see an early end to proceedings. However, the difference between this and the Froch fight is that I don't see Bute taking the bait and attempting to trade. Instead, I see Bute unleashing quick flurries before moving out of trouble, but the question is can he stay out of trouble for the duration of the fight? Pascal can be a bit one-dimensional but at the same he managed to catch and hurt Froch, Dawson and Hopkins and if he lands his right on Bute it could end proceedings.
Therefore, Bute's best chance of victory will be to control the ring and dictate the pace of the fight. Of the two, Bute has the better ring generalship, and if he can stay out of trouble during the opening rounds he has the ability to rack up an early lead on the scorecards. At the same time, Pascal isn't the most effective counter puncher, and if Bute has stayed out of trouble early on, and Pascal begins to fatigue, his best tactic might be to throw some big shots himself.
Unfortunately for Bute, I'm not sure if he has the power at light heavyweight to stop Pascal considering he barely troubled Grachev, while I also feel it is inevitable that at some Pascal's right hands will land. Unlike Froch and Hopkins, the two men to beat Pascal, Bute neither has the chin to walk through his punches or the ability to spoil his work.
Therefore, when Pascal's right hand does finally make its impression, the fight's conclusion shouldn't be too far behind.
Prediction – Pascal via KO 8
Comments
comments